100% Wild Oil of Oregano Softgels
Physician's Strength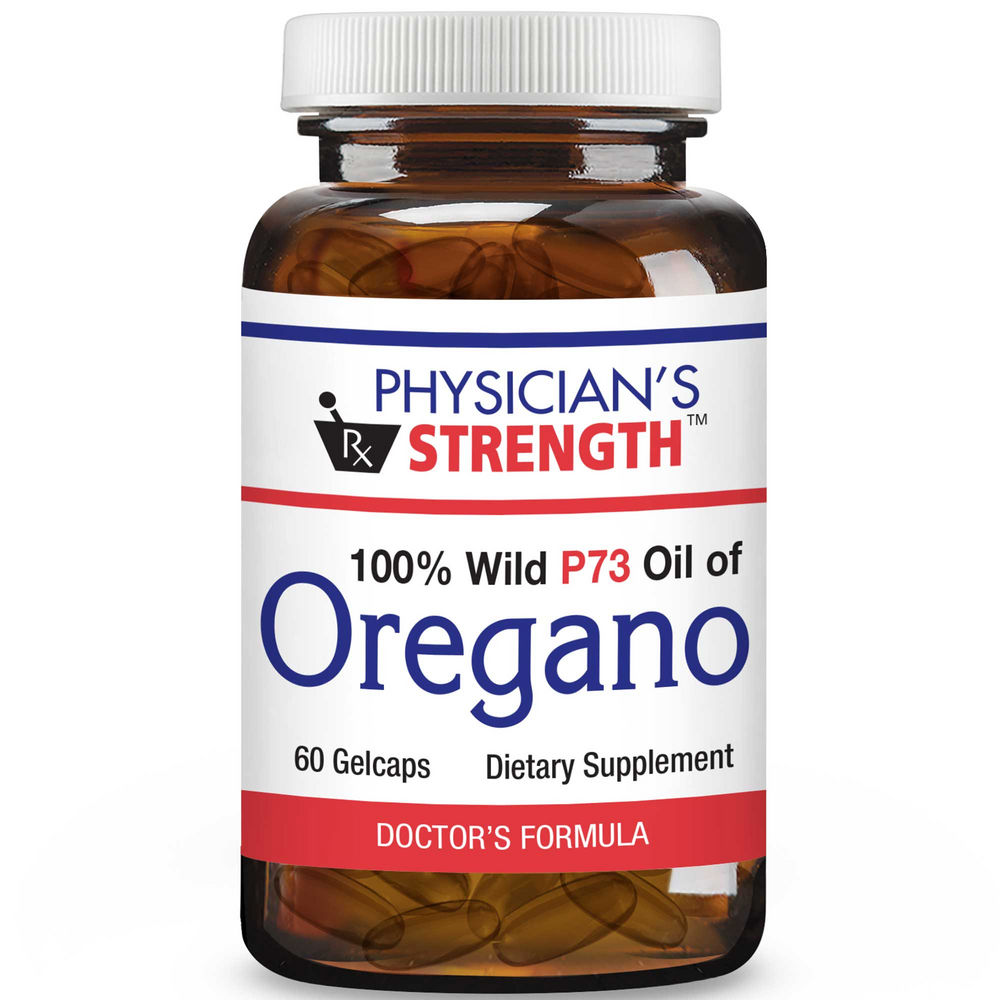 SKU: PH2-218
Provides immune system support.*
Physician's Strength was the first to develop an edible wild oregano oil blend. Physician's Strength oregano oil is made from the original wild, high-mountain Mediterranean oregano. It is only handpicked from remote pristine regions which are pollution and pesticide free. Each Physician's Strength oregano oil gelcap contains six drops of the original mountain blend.


Suggested Use:
Take one or more capsules daily with meals or juice.
Serving Size
: 1 Gelcap
Amount Per Serving
Proprietary Blend
... 140mg
(in certified organic extra virgin olive oil)
Wild oregano oil P73
Other Ingredients:
Tapioca vegetable gelatin (capsule material) Non-GMO.