Chromium Picolinate 200mcg
Metabolic Maintenance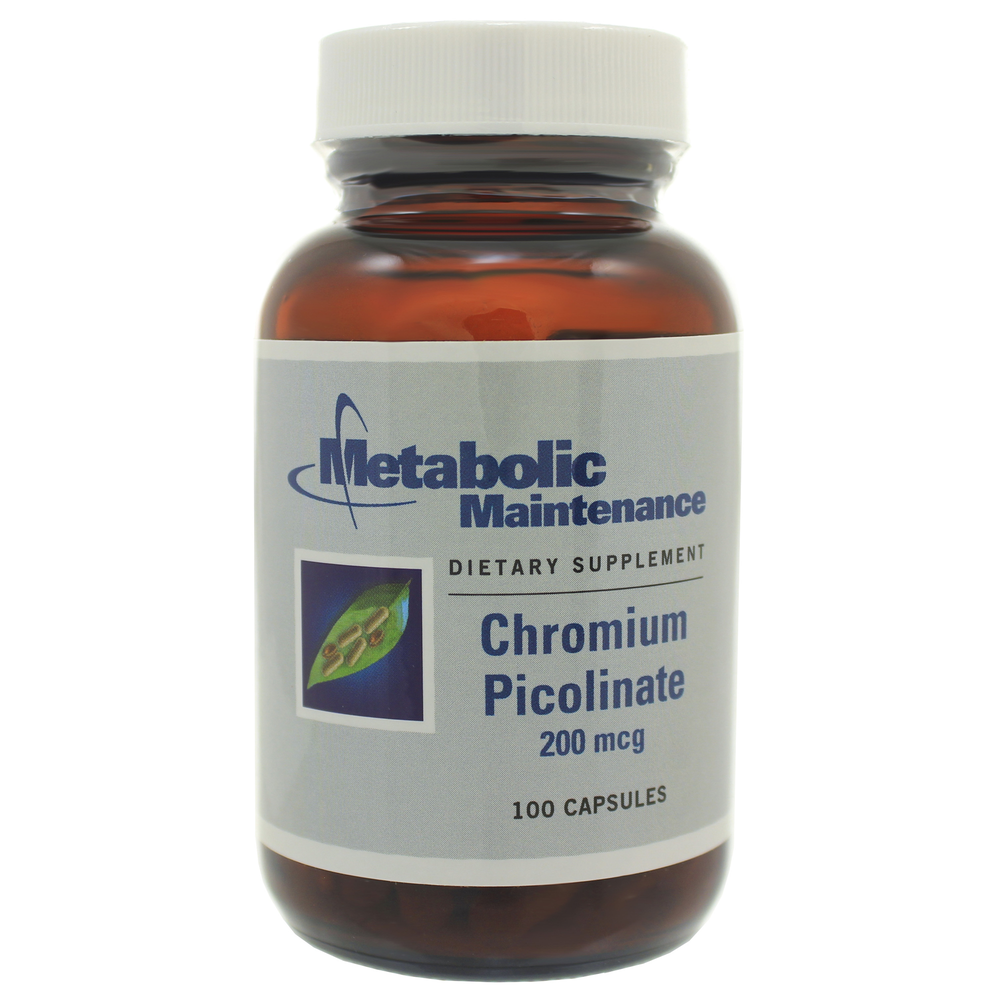 SKU: ME3-00414
Chromium Picolinate 200mcg
-Chromium is an essential trace mineral critical to proper insulin function and
is necessary for carbohydrate,fat and protein metabolism. Recent studies have
indicated that chromium has an important role in increasing glucose
transporters on the outside of cell membranes. Our unique formula combines a
multi-mineral base for synergistic bioavailability and optimal absorption.*

One (1) capsule daily as a dietary supplement,or as directed by a Doctor.
Serving Size: 1 Capsule
Amount Per Serving
Magnesium ...40mg
(as Magnesium Citrate)
Zinc ...5mg
(as Zinc Picolinate)
Copper ...0.5mg
(as Copper Citrate)
Manganese ...1mg
(as Manganese Aspartate)
Chromium ...200mcg
(as Chromium Picolinate)
Other Ingredients: Vegetarian capsule,L-leucine.
Diabetics,use only under a physicians supervision.
If you are pregnant or nursing,please consult your healthcare professional
before using this product.
Keep out of the reach of children.
No excepients,preservatives,binders,or fillers. Nothing but pure active
ingredients.
*This statement has not been evaluated by the Food and Drug Administration.
This product is not intended to diagnose,treat,cure or prevent any diseases.