Osha Supreme
Gaia Herbs/Professional Solutions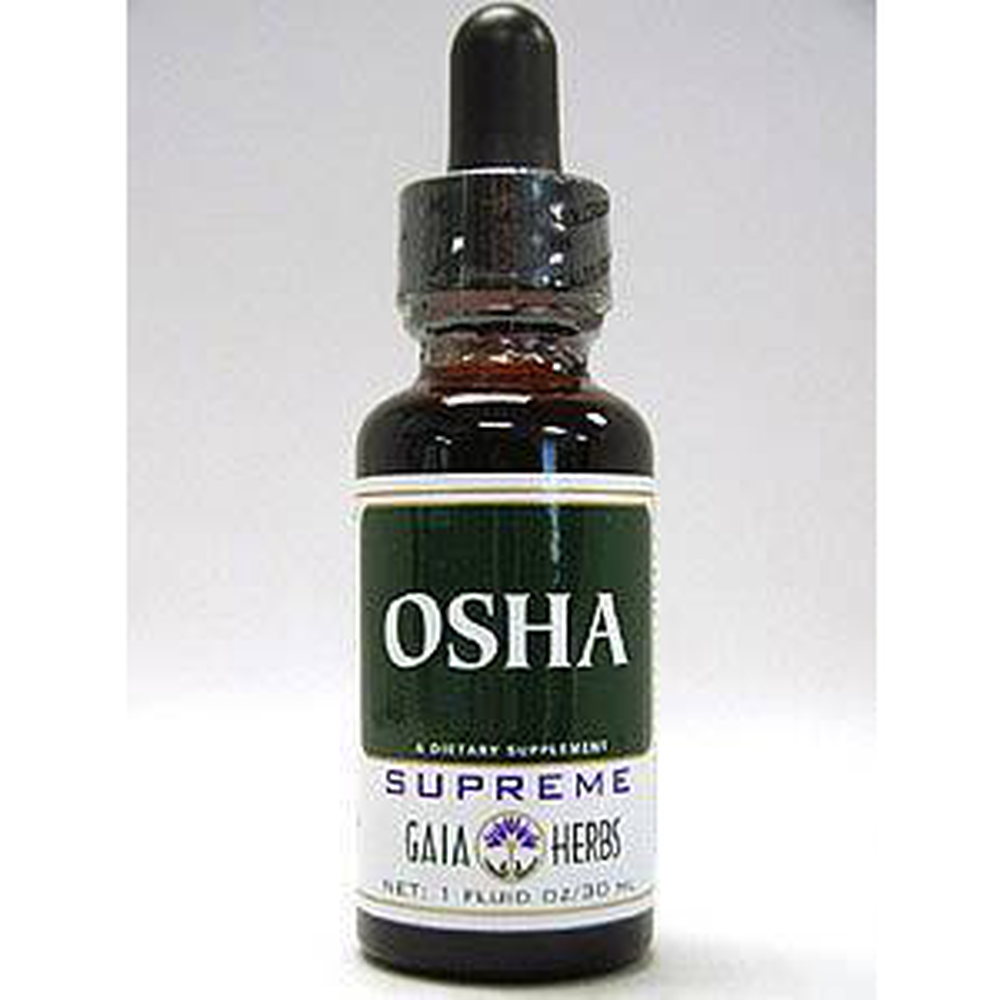 SKU: GAI-90917001
-Supports Healthy Functioning of the Respiratory System
-Supports the Immune System and the Upper Respiratory Tract
-Promotes Healthy Mucosal Tissue
Take 30-50 drops of extract in a small amount of water 3-4 times daily between meals.
Serving Size: 30 drops (1ml)
Amount Per Serving:
Proprietary Blend Extracts From:
Osha root (Ligusticum porteril),
Mullein leaf (Verbascum spp),
Elecampane root (Inula helenium),
Grindelia buds (Grindelia spp),
Licorice root (Glycyrrhiza spp),
Irish Moss fronds (Chondrus crispus),
Echinacea Supreme (Echinacecea
purpurea root,flowering tops & seed,
Echinacea angustifolia root),Goldenseal
root (Hydrastis canadensis),oregano leaf
(Origanum vulgare),Water,and 43-53% Pure
Grain Alcohol USP
Shake well before using. Not to be used during pregnancy or lactation. If you have a medical condition or take pharmaceutical drugs,please consult with your doctor before use. Keep away from children. Use only as directed on label. Safety sealed for your protection.
It looks like there are no similar
products available