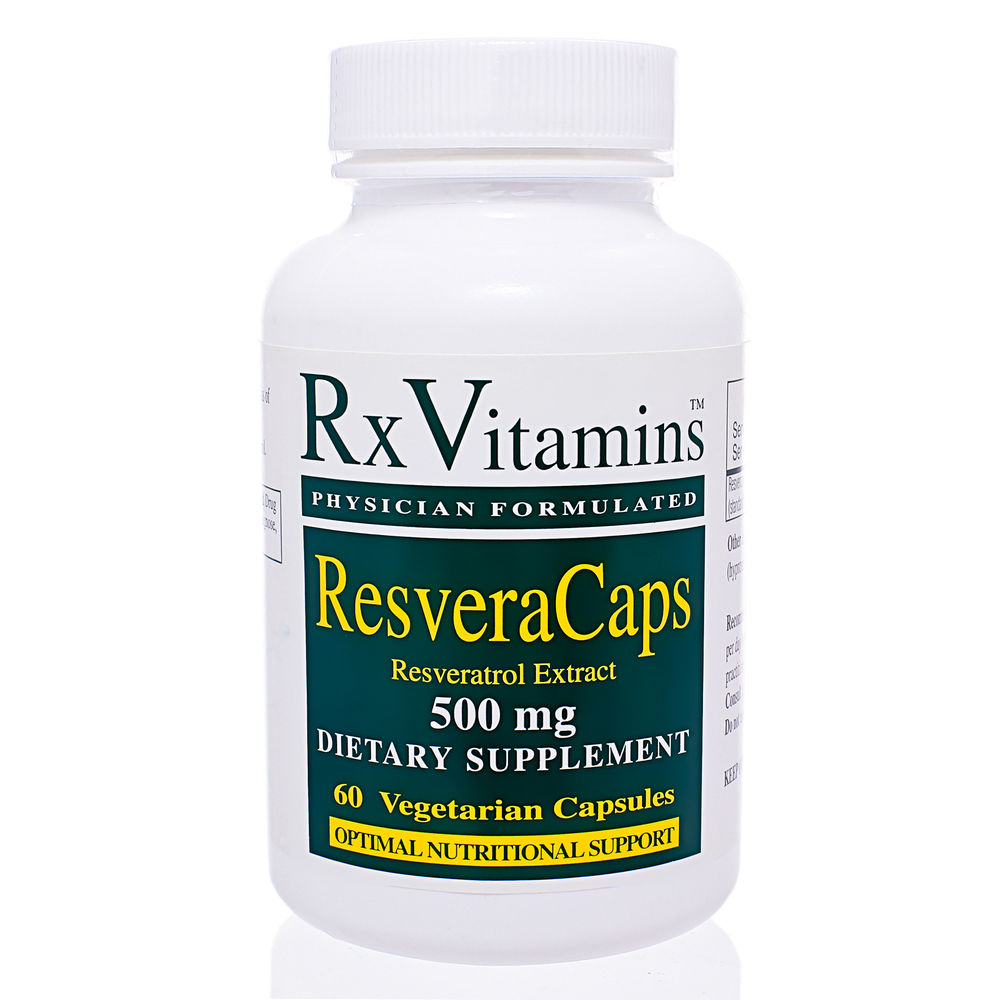 SKU: RXV-1620
ResveraCaps features 500 mg of high-quality polygonum cuspidatum standardized to contain 20% (100 mg) total resveratrols. Resveratrol promotes cardiovascular health through its antioxidant action, and ongoing research is revealing that resveratrol may possess benefits that prevent the loss of vital metabolic functions required for long life.
As a dietary supplement, take one capsule per day between meals or as recommended by your health care professional. Consult a physician before using, if pregnant or lactating.
Serving Size: 1 Chewable Tablet

Amount Per Serving
Resveratrol (polygonum cuspidatum) extract ... 500mg
(standardized to contain 20% trans resveratrol)
Other ingredients: Silicon dioxide, Kosher rice flour, VegiCap (hypromellose)
* This statement has not been evaluated by the Food and Drug Administration. This product is not intended to diagnose, treat, cure or prevent any disease.
It looks like there are no similar
products available