3A Magnesia 384mg
Lane Medical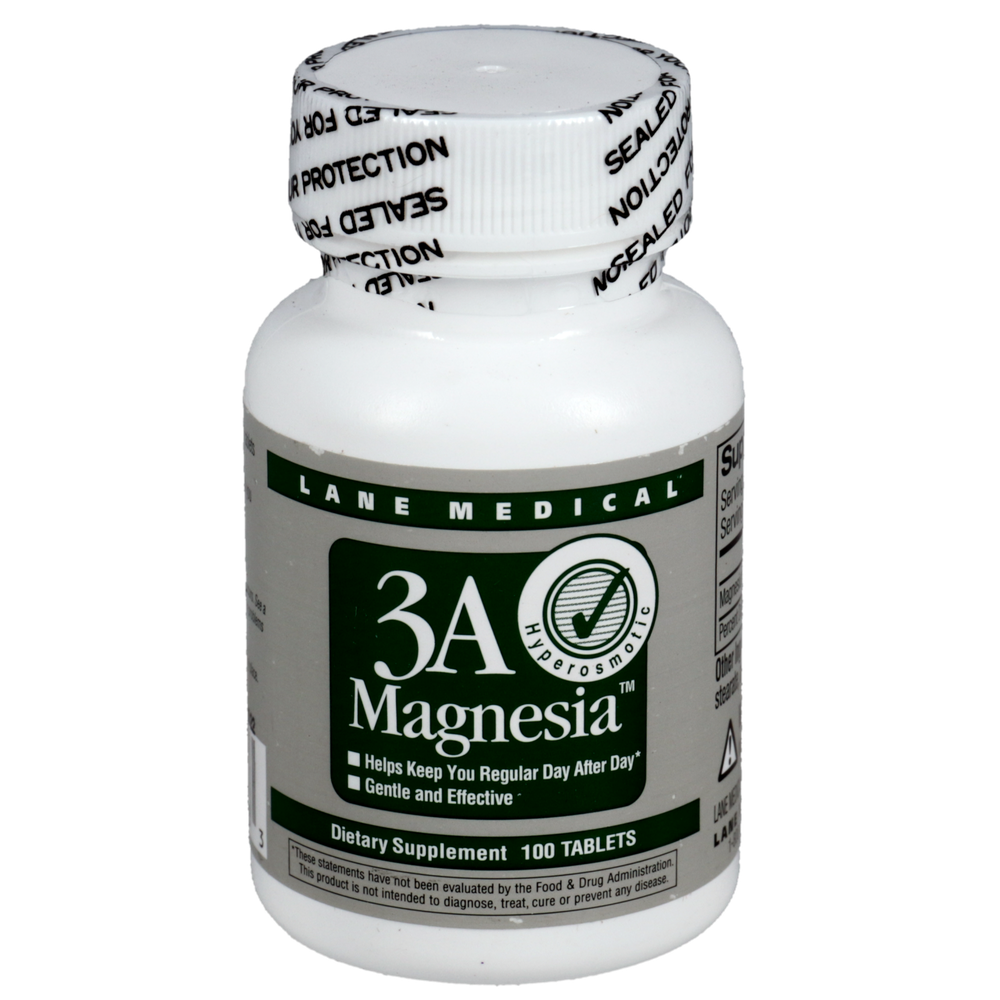 SKU: LA2-H3AMAG
3A Magnesia
The bloating' cramping' and the generally sick feelings that come from constipation can make you miserable. The longer you're constipated' the worse your symptoms may become. In addition to being uncomfortable' it's also not good for you: one of the ways your body eliminates toxins is through stool; if stool remains in your intestines for an excessively long period of time—as it does with constipation—your body may start to absorb those toxins.
Constipation can be caused by a low-fiber diet' low fluid intake' certain medications' an inactive lifestyle' or holding your bowel movements for long periods of time. Changing these factors may help relieve and prevent your constipation. However' some people are especially prone to constipation' and may need a little extra help to stimulate bowel movements. Stimulant laxatives can cause you to have a bowel movement' but they can also cause severe cramping and aren't intended for long-term use because your body can become dependent on them.


Suggested Use:
Take 5 tablets with water before bed for the first 3 days. Reduce dosage by 1 (one) tablet each day, until you reach your personal comfort level.
Serving Size: 5 Tablets
Amount Per Serving
Magnesium ... 1010mg
(as Magnesium Oxide)

Other Ingredients: Cellulose Gum, Cellulose, Calcium Stearate, Silicon' Menthol Flavor
See a physician first if you are pregnant, have kidney problems or before administering to children.