5-HTP SAP 100mg
Nutritional Fundamentals for Health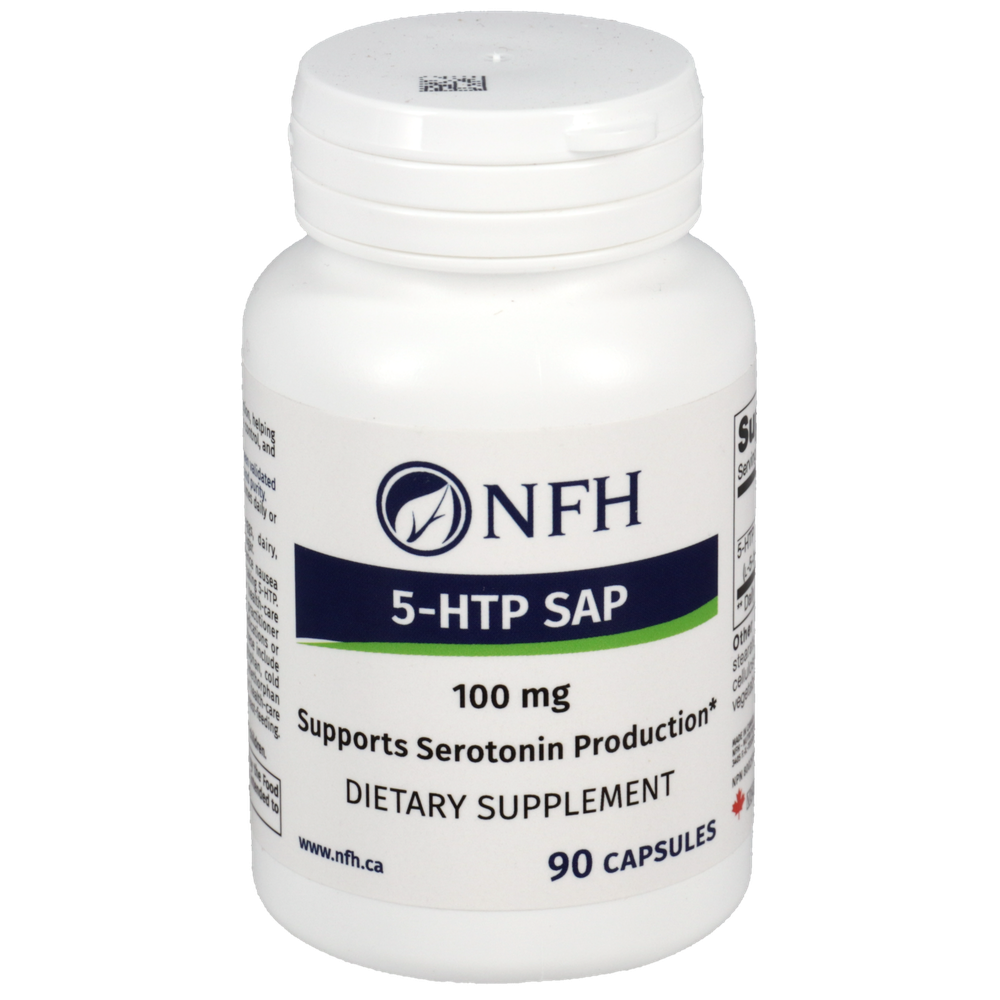 SKU: NFH-1076
Depression and insomnia are two of the most prevalent concerns for which patients will seek medical treatment. 5-Hydroxytryptophan (5-HTP) is derived from the seed of Griffonia simplicifolia and is a precursor needed for the synthesis of the neurotransmitter serotonin as well as for the neurohormone melatonin. Serotonin is synthesized in the intestinal tract by the enteric cells as well as in the central nervous system. Orally administered serotonin is not able to cross the blood-brain barrier, and therefore cannot enter the CNS. 5-HTP, however, is able to cross the blood-brain barrier, where it can then be utilized as a precursor to generate serotonin. Serotonin plays a role in regulating mood, sleep, appetite, sexuality, body temperature, and aggression.
Adults: Take 1 capsule three times daily or as directed by your health-care practitioner.
Serving Size: 1 Capsule
Amount Per Serving
5-HTP ... 100mg
(l-5-hydroxytryptophan)
Other Ingredients: Vegetable magnesium stearate, silicon dioxide, microcrystalline cellulose, and a NON-GMO vegetable capsule composed of vegetable hypromellose and purified water.
Contains no: Preservatives, artificial flavour or colour, wheat, gluten, soy, salt, dairy, eggs, corn, sugar, or starch.
Cautions and Warnings: Some patients experience nausea or gastrointestinal upset and drowsiness when taking 5-HTP. If this occurs, please discuss dosing with your health-care practitioner. Please consult your health-care practitioner before using this product if you are taking medications or supplements that have serotonergic activity; these include many antidepressants, St. John's wort, l-tryptophan, cold medications containing the ingredient dextromethorphan and some antimigraine medications. Consult your health-care practitioner before using if you are pregnant or breast-feeding. This product is non-GMO. Do not use if seal is broken. Keep out of reach of children.