L-Methylfolate 5 mg
Metabolic Maintenance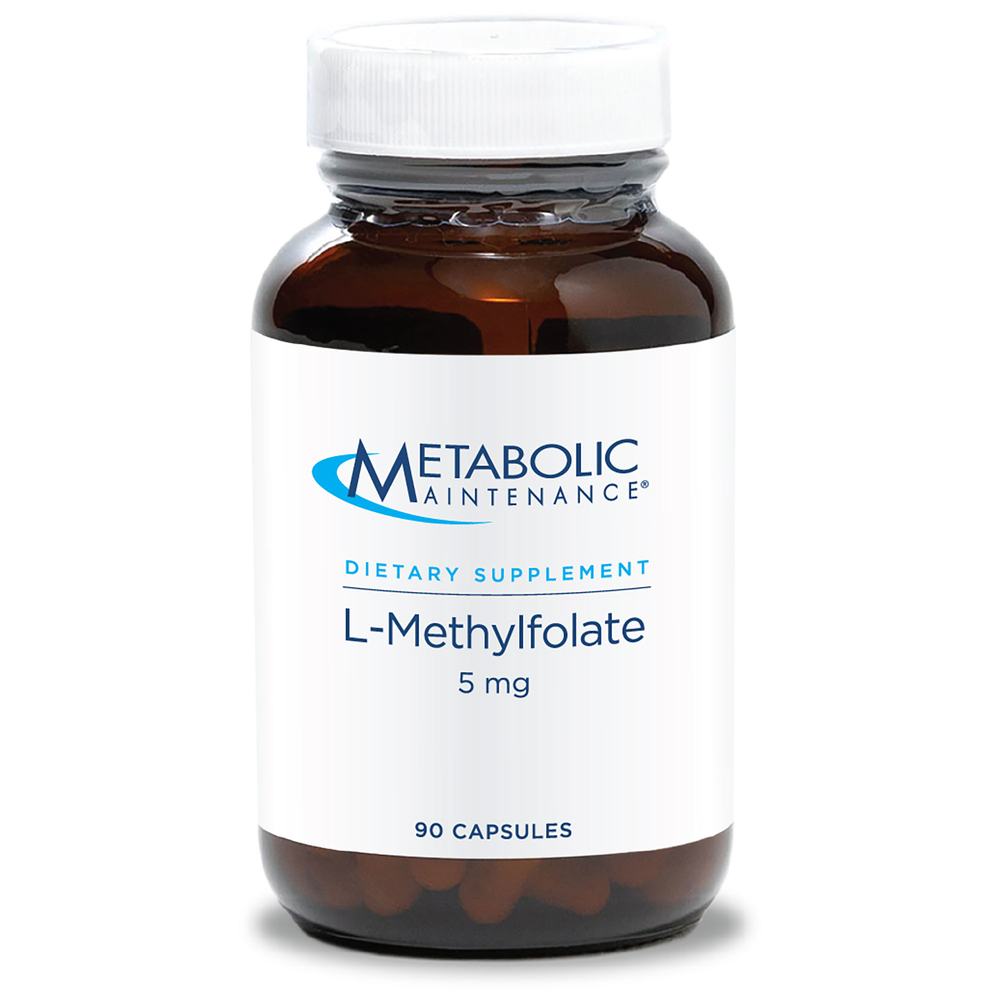 SKU: ME3-00531
Folic acid, the most common form of folate in supplements and fortified foods, requires the enzyme methylenetetrahydrofolate reductase (MTHFR) to be converted to L-methylfolate, the activated form of folate used by the body for many biochemical reactions. About half of the population have genetic variations that reduce the ability of the MTHFR enzyme to make this conversion. For this population, L-methylfolate supplementation is far more effective in providing this form of folate.
Supports healthy mood, cardiovascular, and nerve function*
Important for normal production of serotonin, norepinephrine and dopamine*
Essential for converting homocysteine to methionine*


Suggested Use:
Use only as directed by a healthcare professional.


Serving Size: 1 Capsule

Amount Per Serving
Folate ... 8.3mg DFE
(5mg folate from 7.1mg L-5-Methylfolate, calcium salt)
Glycine ... 255mg

Other Ingredients: vegetarian cellulose capsule.


Egg Free, Gluten Free, Nut Free, Dairy Free.



Caution: Pregnant or lactating women, or individuals taking prescription medications, consult your healthcare professional before taking this product.
Keep tightly closed in a cool, dry place, out of the reach of children.