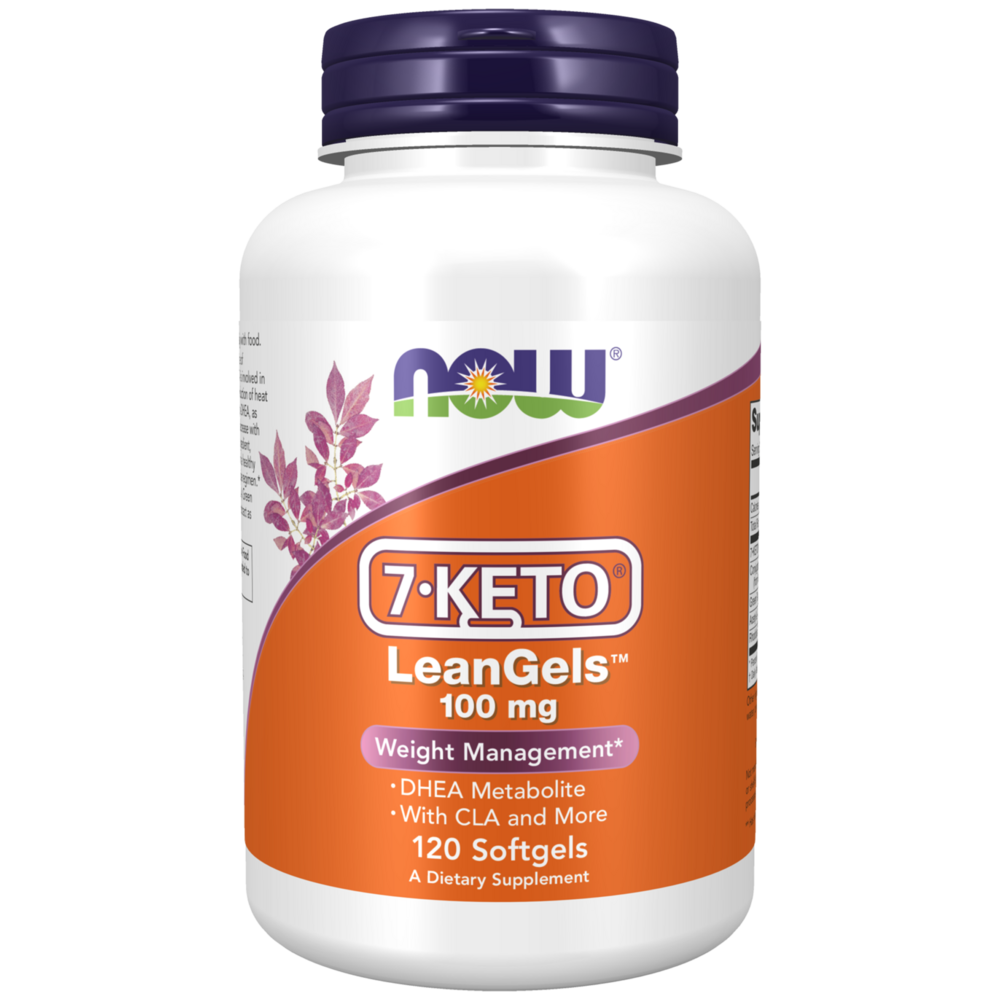 SKU: NOW-3024
7-Keto-DHEA is a naturally occurring metabolite of Dehydroepiandrosterone (DHEA). 7-Keto-DHEA is involved in many biological functions including cellular production of heat (thermogenesis).* DHEA production and 7-Keto-DHEA, as well as metabolic rate, are known to naturally decrease with age.* In clinical studies, 7-KETO®, a unique ingredient, has been shown to assist in the maintenance of a healthy body weight along with a proper diet and exercise regimen.* NOW® 7-KETO® LeanGels™ also includes CLA, Green Tea Extract, Acetyl-L-Carnitine, and Rhodiola extract as complements to 7-KETO®.
Suggested Use:
Take 1 softgel 2 times daily with food.

Serving Size: 1 Softgel
Amount Per Serving
Calories … 5
Total Fat … 0.5g*
7-KETO® … 100mg†
(DHEA Acetate-7-one)
Conjugated Linoleic Acid (CLA) … 400mg†
(from Safflower Oil)
Green Tea Extract … 75mg†
(Camellia sinensis) (Leaf)**
Acetyl-L-Carnitine … 15mg†
(from Acetyl-L-Carnitine HCl)
Rhodiola Extract … 10mg†
(Rhodiola rosea) (Root)
Other Ingredients: Softgel Capsule (bovine gelatin, glycerin, water, carob), Beeswax, Soy Lecithin and Sunflower Oil.
Not manufactured with wheat, gluten, milk, egg, fish, shellfish or tree nut ingredients. Produced in a GMP facility that processes other ingredients containing these allergens.
This product is Dairy Free, Hala, Low Sodium and Sugar Free.
7-KETO® is a registered trademark of InterHealth Nutraceuticals Inc.
Caution: For adults only. Consult physician if pregnant/nursing, taking medication, or have a medical condition. Keep out of reach of children.
Natural color variation may occur in this product.