A-AKG powder
Prescribed Choice/OL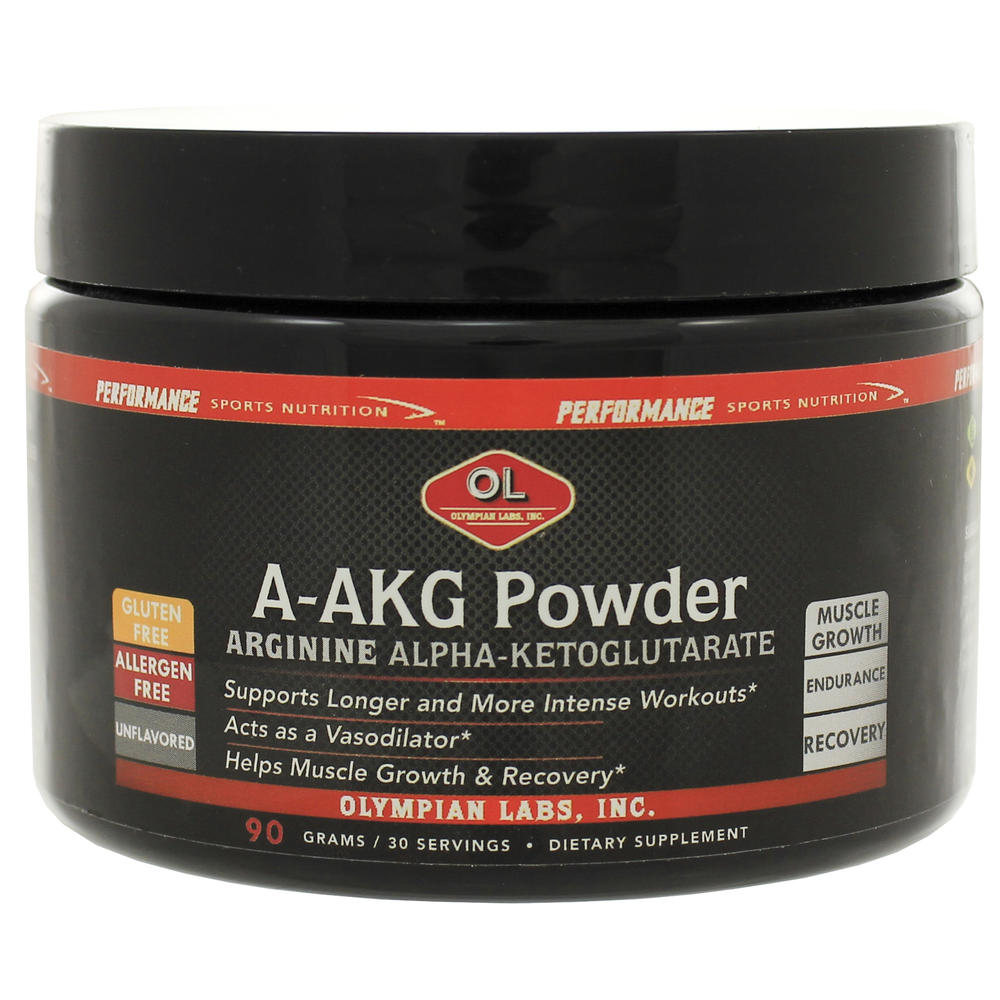 SKU: PRC-3091
Olympian Labs Arginine (A-AKG) is a pre and post-workout powder that helps attain a deeper level of training, increased muscle pump, and provide sustained muscle growth in a shorter timeframe. Post-workout, it helps to process the ammonia created by intense muscle activity and create glutamine which is important for energy and muscle recovery.
A-AKG helps increase workout performance, which will result in increased muscle mass.
As a dietary supplement, take one (1) rounded scoop 3g (300mg) daily, with a 4oz glass of water before working out. On days off from training, take one (1) rounded scoop in the morning, or as directed by a healthcare professional.
Serving Size: one (1) rounded scoop 3g
Amount Per Serving
Arginine Alpha-Ketoglutarate (2:1) ... 3g (300mg)
Warning: Consult a healtcare professinoal before taking this product if you are taking any prescrptive medications, pregnant or nursing a baby.
*These products have not been evaluated by the Food and Drug Administration. These products are not intended to diagnose, treat, cure or prevent any disease.