Acetyl-L-Carnitine 250mg
Metabolic Maintenance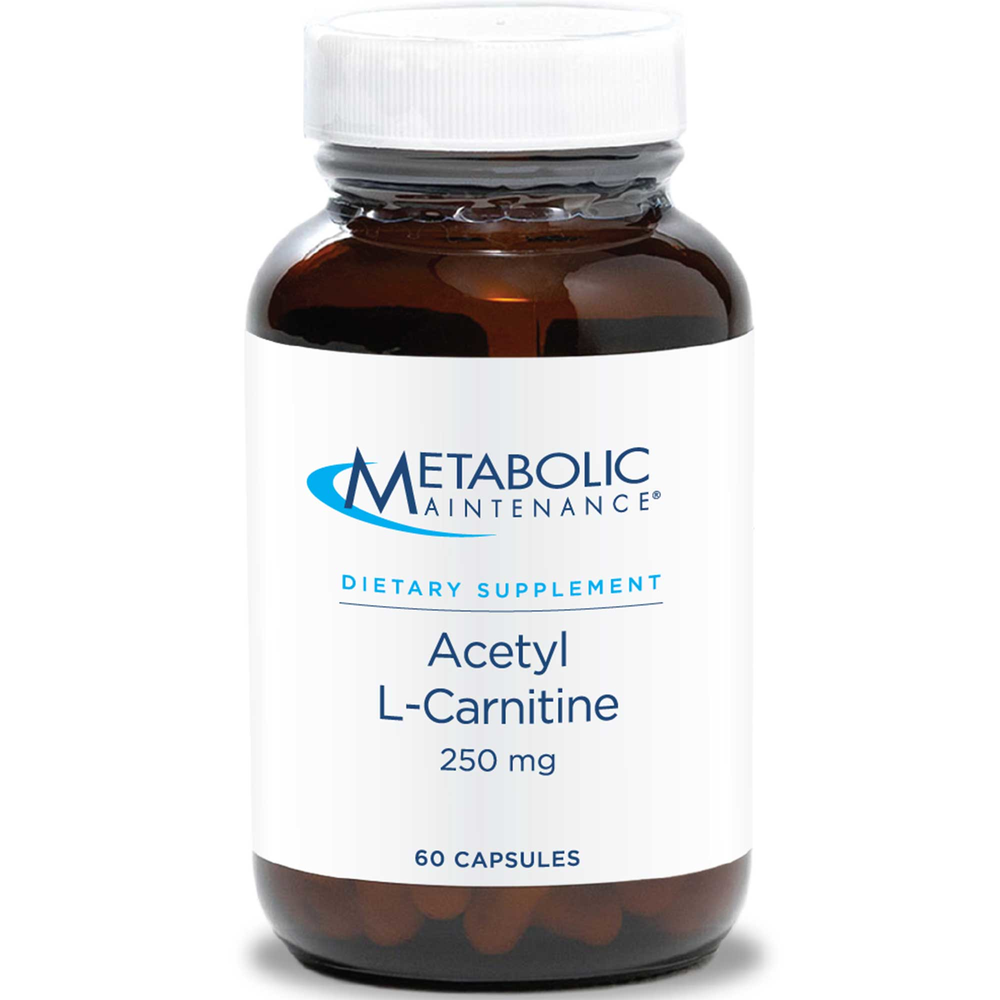 SKU: ME3-00102
Acetyl-L-Carnitine
Acetyl L-Carnitine has the ability to cross the blood-brain barrier, where it acts as a powerful antioxidant. Its supplementation has been shown to be neuroprotective, and to support normal blood flow to the brain. It aids with memory and neuropathy.*
One (1) capsule daily as a dietary supplement, or as directed by a healthcare professional. Best taken between meals.
Serving Size: 1 Capsule
Amount Per Capsule
Acetyl-L-Carnitine ... 250mg*
(as 300 mg Acetyl L-Carnitine HCI)

Other Ingredients: vegetarian cellulose capsule
Does not contain: gluten or excipents
Caution: Pregnant or lactating women, consult your healthcare professional before taking this product.
Keep tightly closed in a cool, dry place, out of the reach of children.