Acetyl L-Carnitine 250mg
Allergy Research Group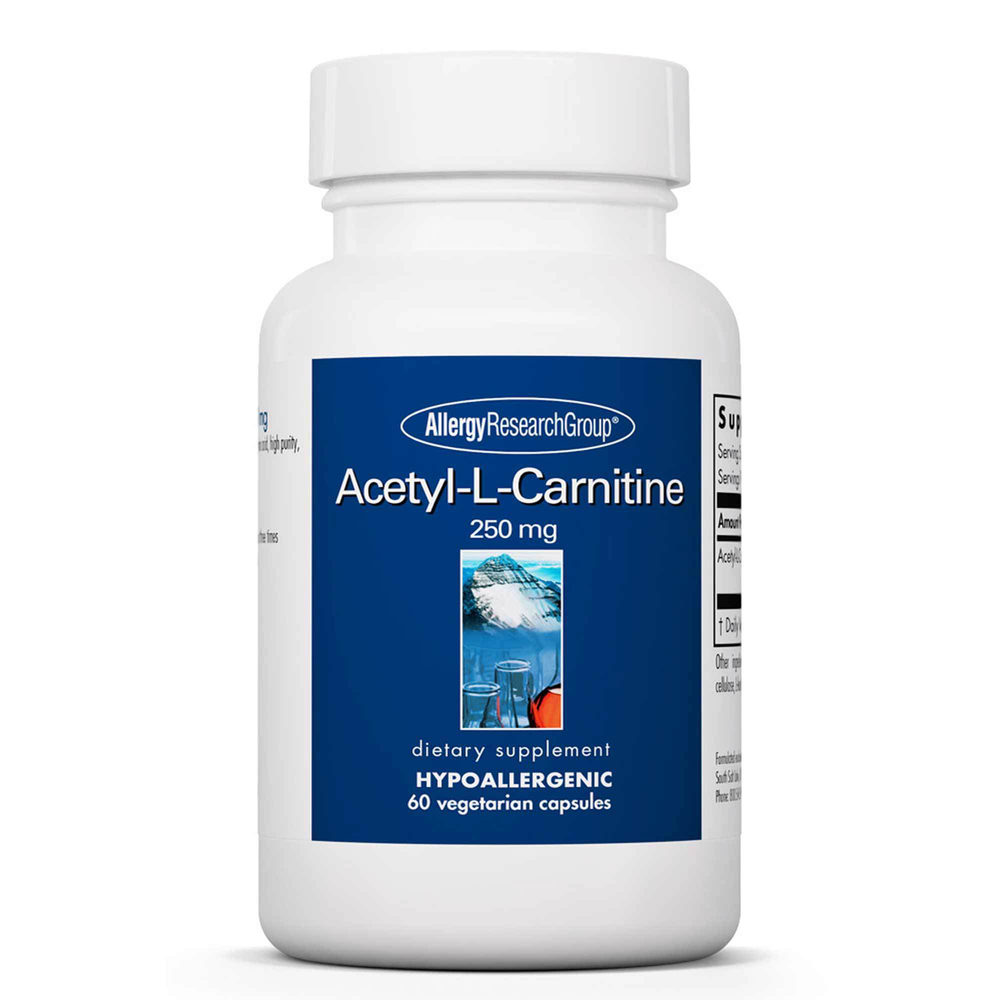 SKU: ARG-70650
Naturally occurring metabolite involved in lipid, carbohydrate, and protein metabolism. Though closely related chemically to L-carnitine, a semi-essential nutrient, acetyl-L-carnitine surpasses the metabolic potency of carnitine.
Facilitates metabolizing fats into energy*
Positively affects brain chemistry, supporting memory, mood, and energy production*
Provides antioxidant protection for the nervous system*
As a dietary supplement, 1 or 2 capsules two or three times daily, or as directed by a health practitioner.
Serving Size: 2 capsules
Amount Per Serving
Acetyl-L-Carnitine ... 500mg
(as Hydrochloride)
Other Ingredients: Hydroxypropyl methylcellulose, microcrystalline cellulose, L-leucine.
Keep in a cool, dry place, tightly capped.