Acetyl L-Carnitine
Carlson Labs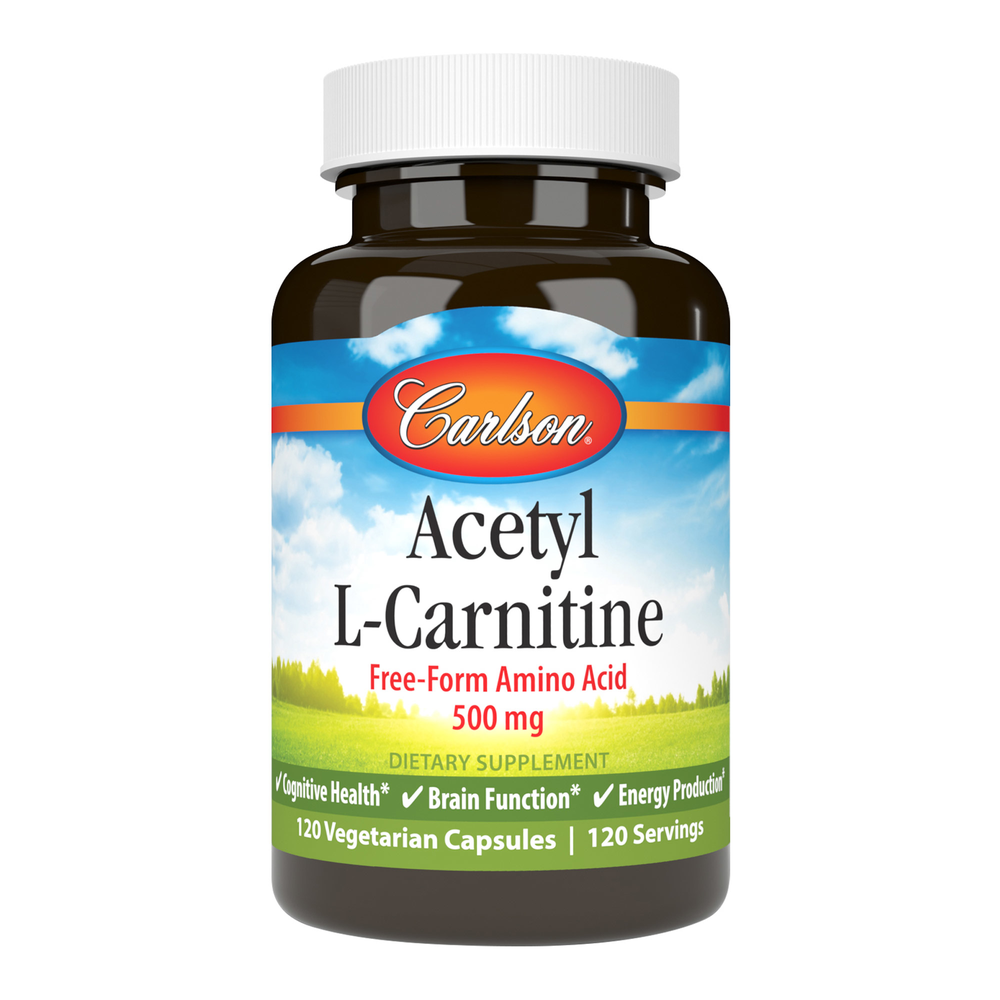 SKU: CL-7921
Acetyl L-Carnitine (ALCAR) is a modified amino acid that supports cognitive health, brain function, and energy production. It has an antioxidant effect, which encourages healthy aging. Each capsule provides 500 mg of ALCAR.
Promotes cognitive health and brain function
Supports antioxidant activity and energy production
Provides 500 mg of acetyl l-carnitine (ALCAR)
Easy-to-swallow capsules
Potency and quality guaranteed
Adults: Take one capsule 1 to 3 times daily or as directed by your health care provider.
Serving Size:
1 Capsule
Amount Per CapsuleAcetyl-L-Carnitine
... 500mg
(as acetyl-l-carnitine HCl)
Other Ingredients:
Magnesium stearate, beef gelatin capsule.
Gluten Free, No Artificial Preservatives
Warning:
For adult use only. Do not use if pregnant or lactating.
Keep bottle tightly closed. Store away from heat and moisture.