Acetyl-L-Carnitine 500mg
Progressive Labs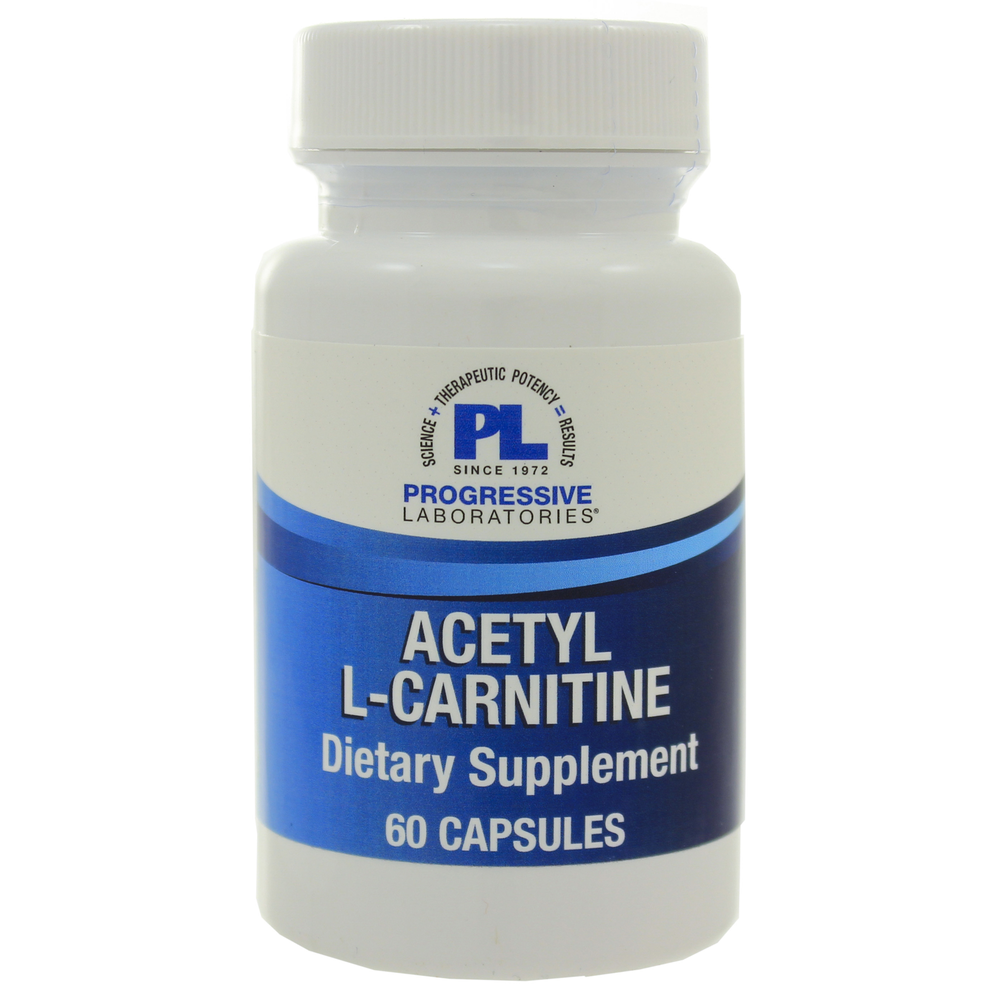 SKU: PGV-884
Acetyl-L-Carnitine 500mg 60c is available by Progressive Labs.

Acetyl-L-Carnitine, the acetyl ester and biologically active form of L-Carnitine, is an effective delivery form for both L-Carnitine and acetyl groups. Essential for normal mitochondrial function in all cells, L-Carnitines primary function is to transport long chain fatty acids into the mitochondria where they are oxidized to produce energy.

Acetyl-L-Carnitine is unique in that it can cross the blood-brain barrier where it facilitates energy production in brain cells. The acetyl group it carries contribute to production of the important neurotransmitter, acetylcholine. Research shows Acetyl-L-Carnitine is critical to youthful cellular function in the brain, heart, liver, peripheral nerves and immune system, which makes it extremely important for anti-aging.
One (1) to six (6) capsules daily.
Acetyl-L-Carnitine ...500mg
Contains - Gelatin, magnesium stearate