Acetyl-L-Carnitine 500mg
Protocol for Life Balance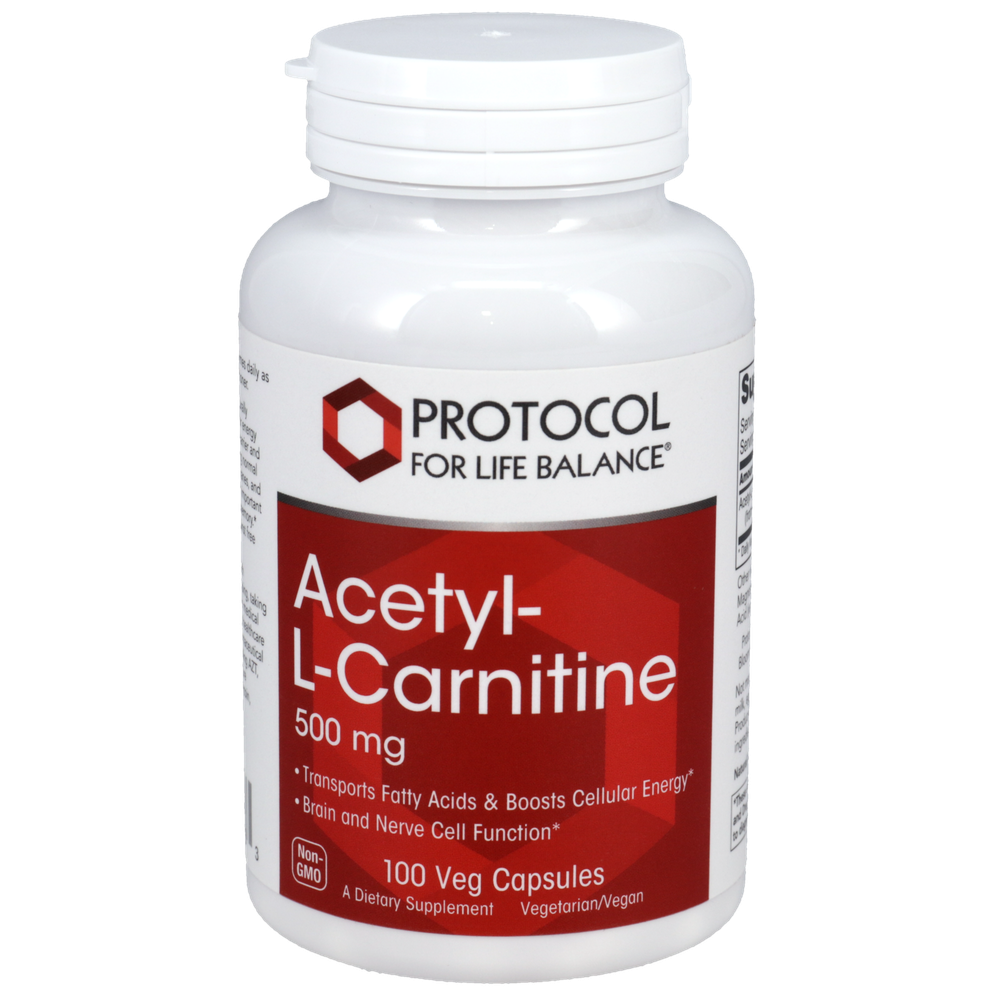 SKU: PROT-P0076
Transports Fatty Acids & Boosts Cellular Energy*
Brain and Nerve Cell Function*
Acetyl-L-Carnitine (ALC) is a naturally occurring component of fat metabolism and cellular energy production.* ALC readily crosses the blood-brain barrier and promotes healthy nerve cell function by maintaining normal mitochondrial bioenergetics, stabilizing cell membranes, and contributing to the production of acetylcholine, an important neurotransmitter that plays a role in learning and memory.* ALC also supports the brain's natural defenses against free radical attack.*
Take 1 capsule 1 to 3 times daily as needed. For intensive use, take up to 8 capsules daily under the supervision of a healthcare practitioner.
Serving Size: One Veg Capsule
Amount Per Serving
Acetyl-L-Carnitine ... 500mg*
(from Acetyl-L-Carnitine HCl)
Other Ingredients: Cellulose (capsule), Magnesium Stearate (vegetable source) and Stearic Acid (vegetable source).
This product does not contain
yeast
wheat
gluten
soy
milk
egg
fish
shellfish
tree nuts
Produced in a GMP facility that processes other ingredients containing these allergens.
Caution
ALC may interact with anticoagulant medications. If you are pregnant/nursing, taking medication, or have a medical condition, consult your healthcare practitioner before taking this product. Some pharmaceutical medications may increase the need for ALC, including AZT, certain antibiotics, isotretinoin, and some anti-seizure medications (carbamazepine, phenobarbital, phenytoin, and valproic acid).
Store in a cool, dry place after opening.