ACJ Joint Extra Strength
Results RNA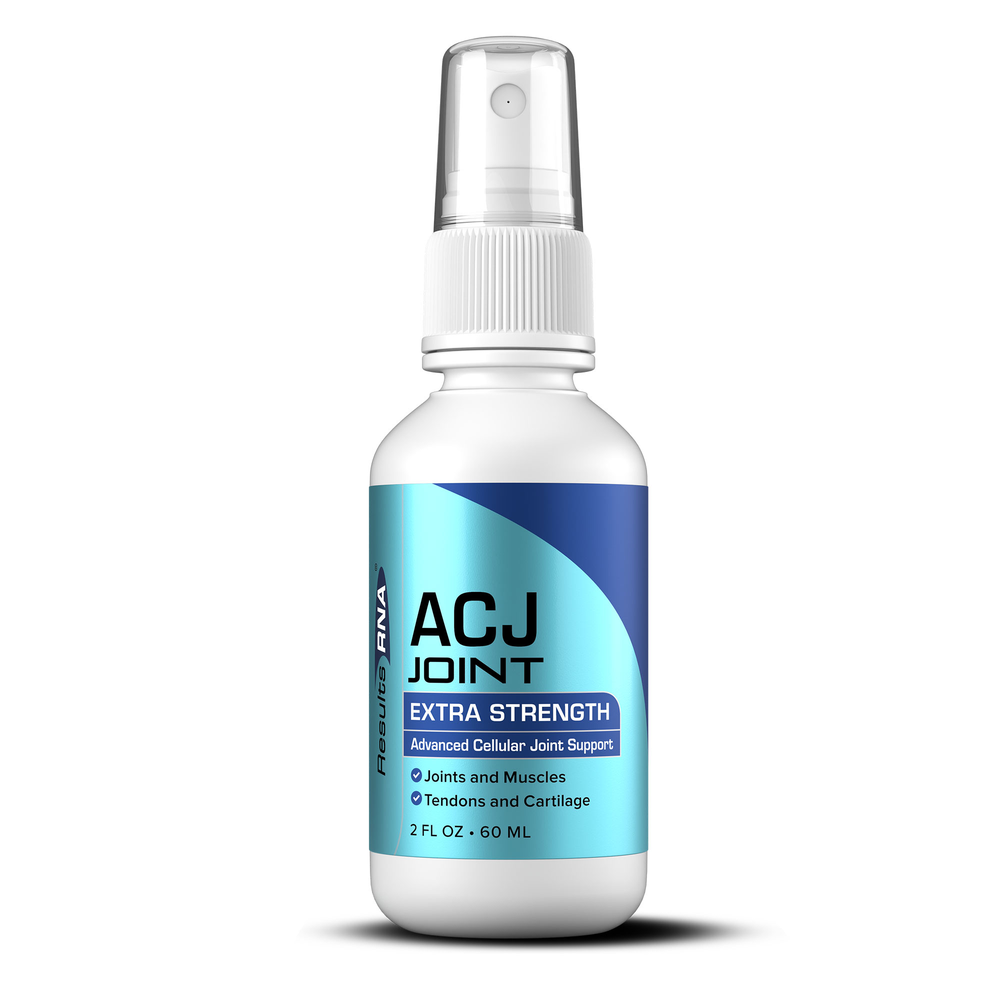 SKU: RNA-10822
Nourish your joints & muscles with a focused blend of clinically proven ingredients such as Hyaluronic acid, Collagen & Glucosamine, formulated in a simple to take Intra-oral spray. Rapidly absorbed ACJ Joint Extra Strength provides discernable results with daily use.



Suggested Use:
Standard Dose: Take 6 sprays by mouth, twice daily.
Higher Dose: Take 12 sprays by mouth, twice daily.
Optimal Use: Spray and swallow. You may take other Results RNA formulas immediately.
Do not eat or drink for 2 minutes following.
Ingredients:
Proprietary Blend ... 2,000mg
Ultra-Pure Deionized Water, d-Glucosamine HCl (Vegan), Methylsulfonylmethane (MSM), Boswellia Extract (Boswellia serrata) (resin) 65% Boswellic Acids, Curcumin (rhizomes) C3 Complex® (Turmeric extract standardized to 95% Curcuminoids), Hyaluronic acid, Hydrolyzed Collagen (bovine), Ginger (Zingiber officinale) (root), Pomegranate Extract 20% Ellagic Acid (Punica granatum) (hull), Tart Cherry Powder (Prunus cerasus) (fruit), Devil's Claw Extract 2% Harpogosides (Harpagophytum procumbens) (root).
Other Ingredients: Organic Peppermint (leaves) (Mentha x piperita), AgSol

For purity and quality, ACJ Joint Extra Strength contains no preservatives • no alcohol • no artificial coloring.