ActiFruit™ Cranberry Fruit Chew
Nature's Way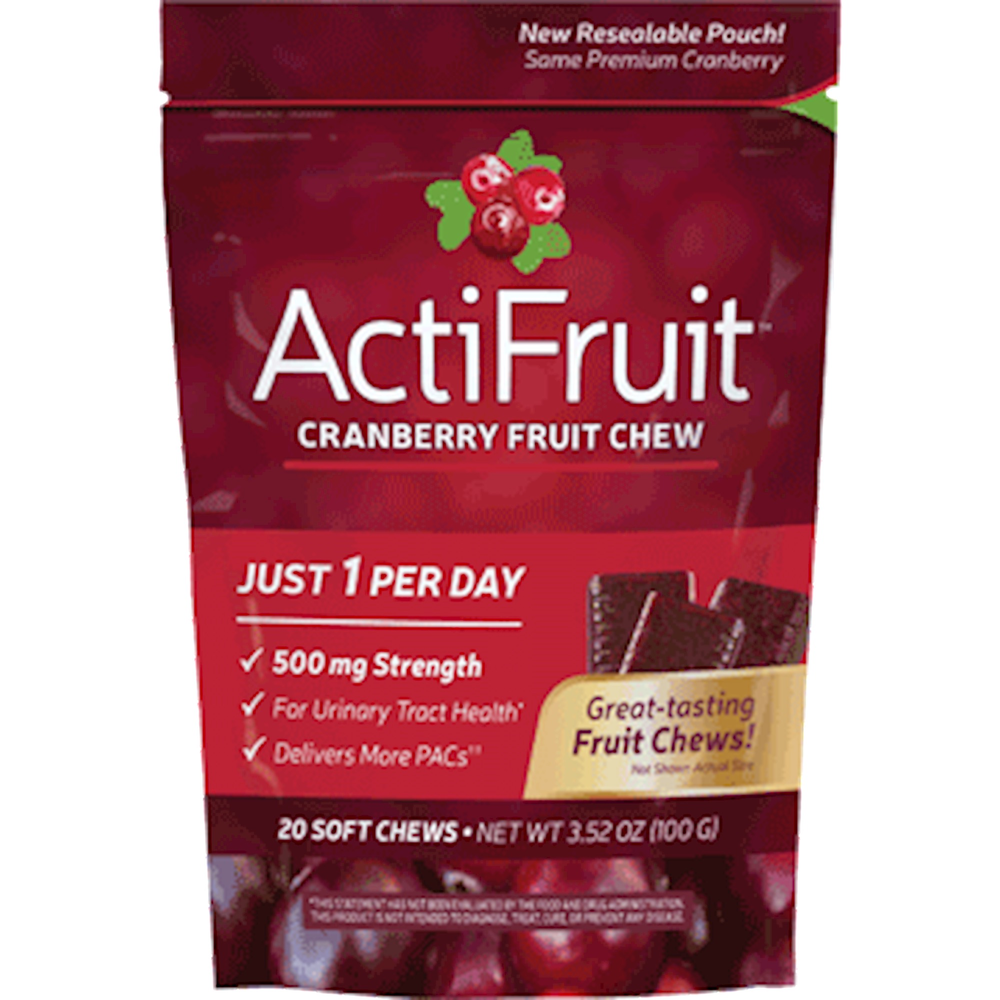 SKU: EN2-07842IP
Actifruit Has More PACs
Proanthocyanidins (PACs) are a class of flavonoids found in fruits and seeds. A-type PACs from cranberries provide urinary tract benefits.*††
Cranberries contain Type-A Proanthocyanidins (PACs), which are the key actives in cranberry that support urinary tract health.*
ActiFruit is standardized from unique varieties of cranberries, including Early Black, which contain a higher natural potency of PACs.
††Howell AB, et al. Phytochemistry. 2005 Sep:66(18):2281-91.
Take 1 soft chew daily.
Serving Size:
1 Soft Chew
Amount Per ServingCalories
... 20
Total Carbohydrate
... 4g
Dietary Fiber
... 1g
Sugars
... 2g
Cranberry 100% Whole Fruit Extract
... 500mg
(PACran®)
D-Mannose
... 50mg
Other Ingredients:
Cane sugar, rice syrup, isomaltooligosaccharides, sunflower lecithin, natural flavor, sunflower oil, citric acid, glycerin, rosemary extract.
Does not contain:
Artificial coloring, artificial flavoring, dairy products, gluten, preservatives, salt, soy, wheat or yeast.
If pregnant, nursing or taking any medications, consult a healthcare professional before use.
It looks like there are no similar
products available