Activated Quercetin Tablets
Source Naturals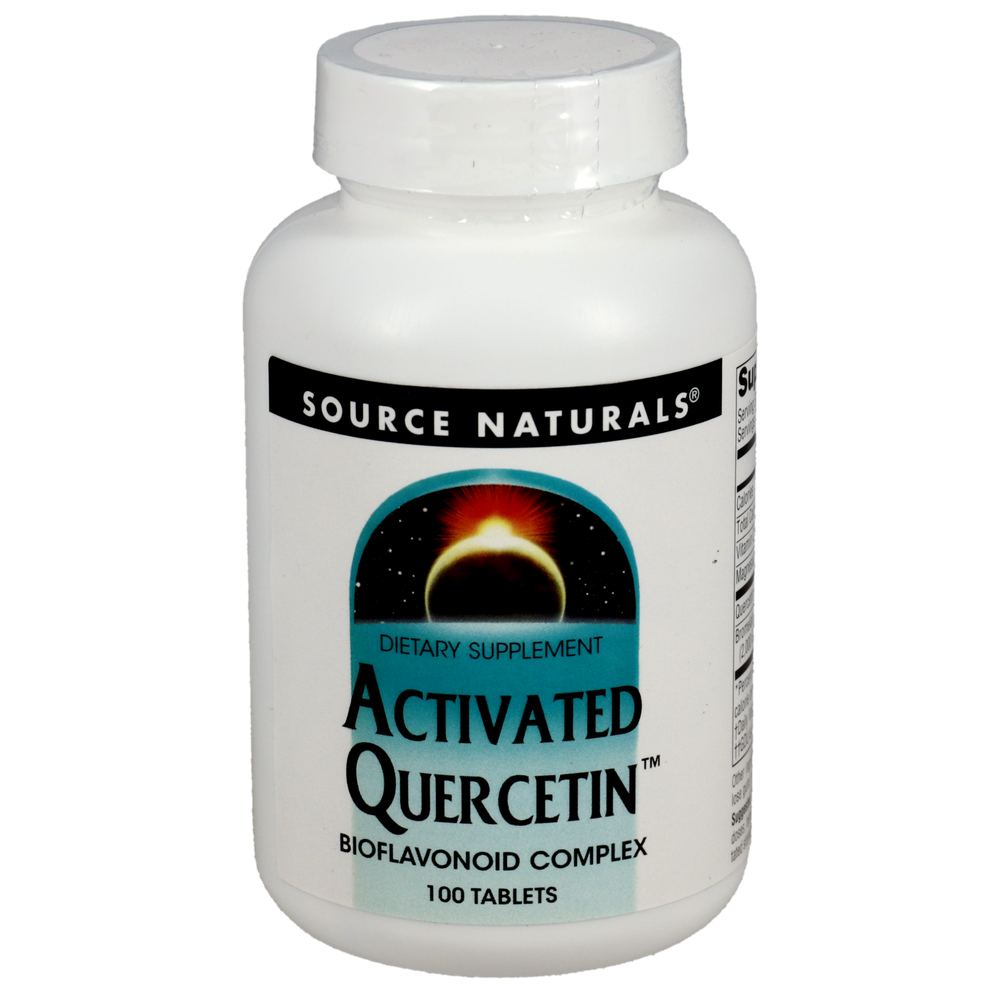 SKU: SOU-SN0746

Activated Quercetin™
Activated Quercetin™ is a unique bioflavonoid derived from plant sources. In human cell culture studies, quercetin has been shown to inhibit histamine release. Additional research needs to be conducted to confirm the effects of quercetin, if any, in humans. Bromelain is a pineapple enzyme that may assist the body in times of stress, while vitamin C helps support the immune system.*

Supplement Facts
Serving Size: 3 Tablets

Amount Per Serving
Vitamin C (as ascorbic acid): 788 mg
Magnesium (as magnesium citrate): 50 mg
Quercetin: 1 g
Bromelain (2,000 G.D.U. per gram): 300 mg

Other Ingredients
gelatin (capsule) and magnesium stearate.

Suggested Use
3 to 6 capsules daily in divided doses, between meals. If you have a delicate, easily irritated stomach, take with meals.

Allergies
Contains no yeast, dairy, egg, gluten, soy or wheat. Contains no sugar, salt, preservatives, or artificial color, flavor or fragrance.

Warning
If you are pregnant, may become pregnant, or breastfeeding, consult your health care professional before using this product. Do not use if either tamper-evident seal is broken or missing. Keep out of the reach of children.

*These statements have not been evaluated by the FDA. This product is not intended to diagnose, treat, cure, or prevent disease.