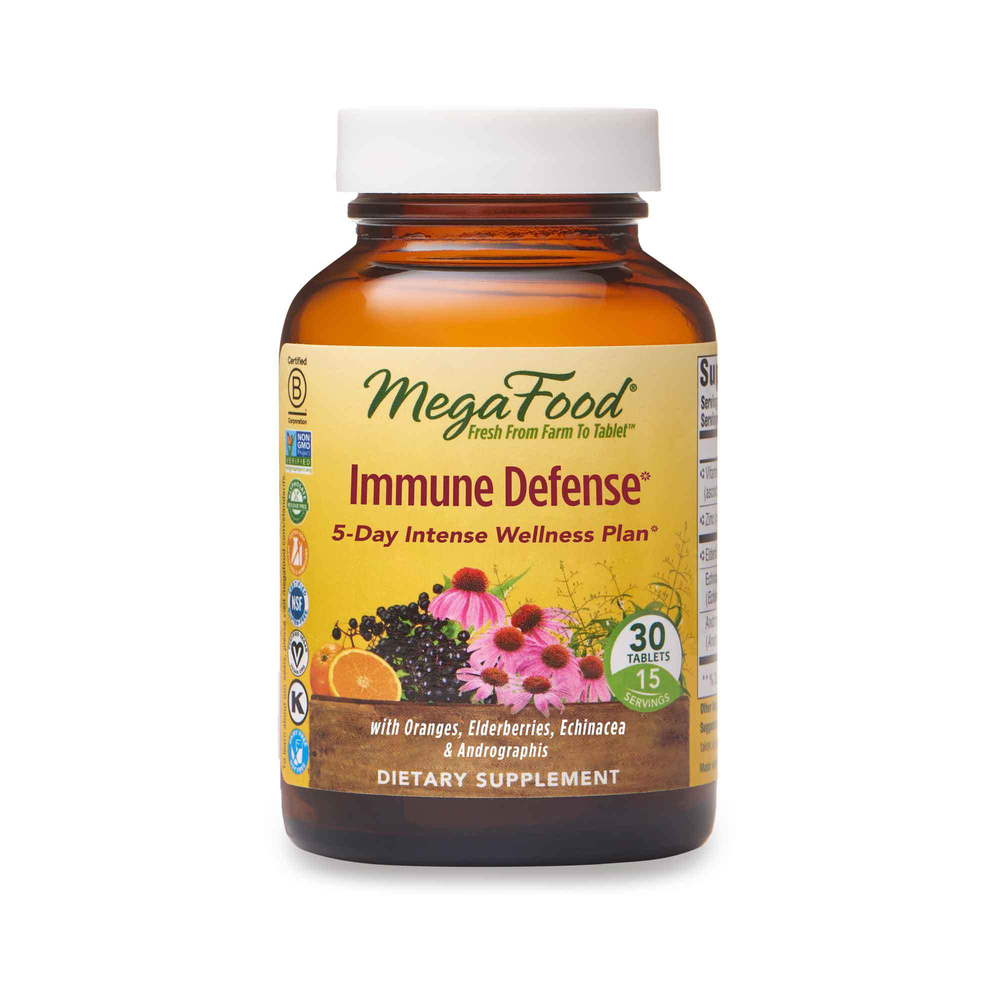 SKU: MEG-10366
When the temperature starts to drop it's important to make sure your immune system doesn't! MegaFood Acute Defense is made with FoodState® Vitamin C, Zinc and Black Elderberry, together with bitter and phytonutrient-rich herbs, including echinacea and andrographis. When you feel the need, take two tablets three times per day for five days. Your immune system will thank you for the support!*
Made with FoodState Vitamin C, Zinc and Black Elderberry, plus echinacea and andrographis - bitter herbs known to support immune health
Contains bitter and phytonutrient-rich herbs, echinacea and andrographis, known for powering the immune system*
FoodState Elderberry supports a healthy immune response*
Vitamin C and Zinc are nutrients essential for healthy immune function*
Take 2 tablets 3 times a day for 5 days. May be taken anytime throughout the day, even on an empty stomach.
Serving Size:
2 Tablets
Amount Per ServingVitamin C
... 250mg
(ascorbic acid with organic orange)
Zinc
... 5mg
(mineral bound S. cerevisiae)
Elderberry Fruit
... 600mg
(Sambucus nigra)
Echinacea Aerial Plant Extract
... 500mg
(Echinacea purpurea)
Andrographis Extract
... 100mg
(Andrographis paniculata)
Other Ingredients:
Cellulose, Silica, Stearic Acid.
If pregnant, nursing, or you have a health condition, consult your healthcare practitioner before taking this product.