Adaptocrine™
Apex Energetics, Inc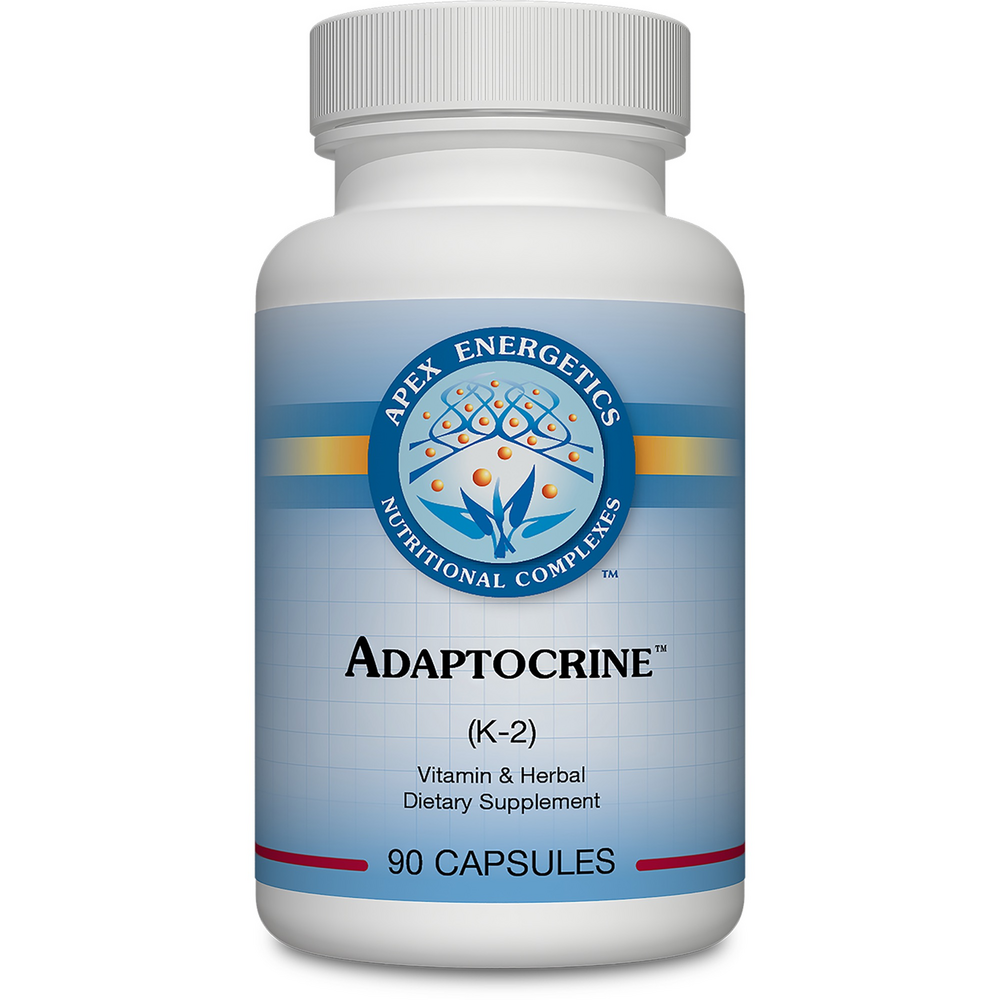 SKU: APE949-K02
Adaptocrine™ is formulated to counter the metabolic effects of temporary stress and support the body when energetically spent.* The combination of key adaptogens include plant extracts, with vitamin C and pantethine, make Adaptocrine™ a well-rounded formula focused on hypothalamic-pituitary-adrenal adaptation.* Each capsule delivers over 850 mg of powerful ingredients such as Panax ginseng, rhodiola, ashwagandha, and holy basil. Also available in a bottle with 120 capsules Adaptocrine™ XL (K124).
Take 1-2 capsules once a day, or as directed by your healthcare professional.
Serving Size:
1 vegetarian capsule
Amount Per Serving
Vitamin C ... 100mg
(as ascorbic acid)
Asian Ginseng Extract ... 200mg
(Panax ginseng) (root)
Ashwagandha Extract ... 200mg
(Withania somnifera) (root)
Holy Basil Extract ... 100mg
(Ocimum tenuiflorum) (leaf)
Rhodiola Extract ... 75mg
(Rhodiola rosea) (root)
Eleuthero Extract ... 50mg
(Eleutherococcus senticosus) (root)
Pantethine ... 50mg
Proprietary Blend ... 78mg
(Boerhavia Extract (Boerhavia diffusa) (root), Betaine HCl, Peptidase)

Other Ingredients: Vegetarian capsule (hypromellose), cellulose.
Consult your healthcare professional before use if pregnant, nursing, taking medications, or for any use by minors. Do not use if safety seal is broken or missing. KEEP OUT OF REACH OF CHILDREN.