Adaptogen Support Complex
Professional Formulas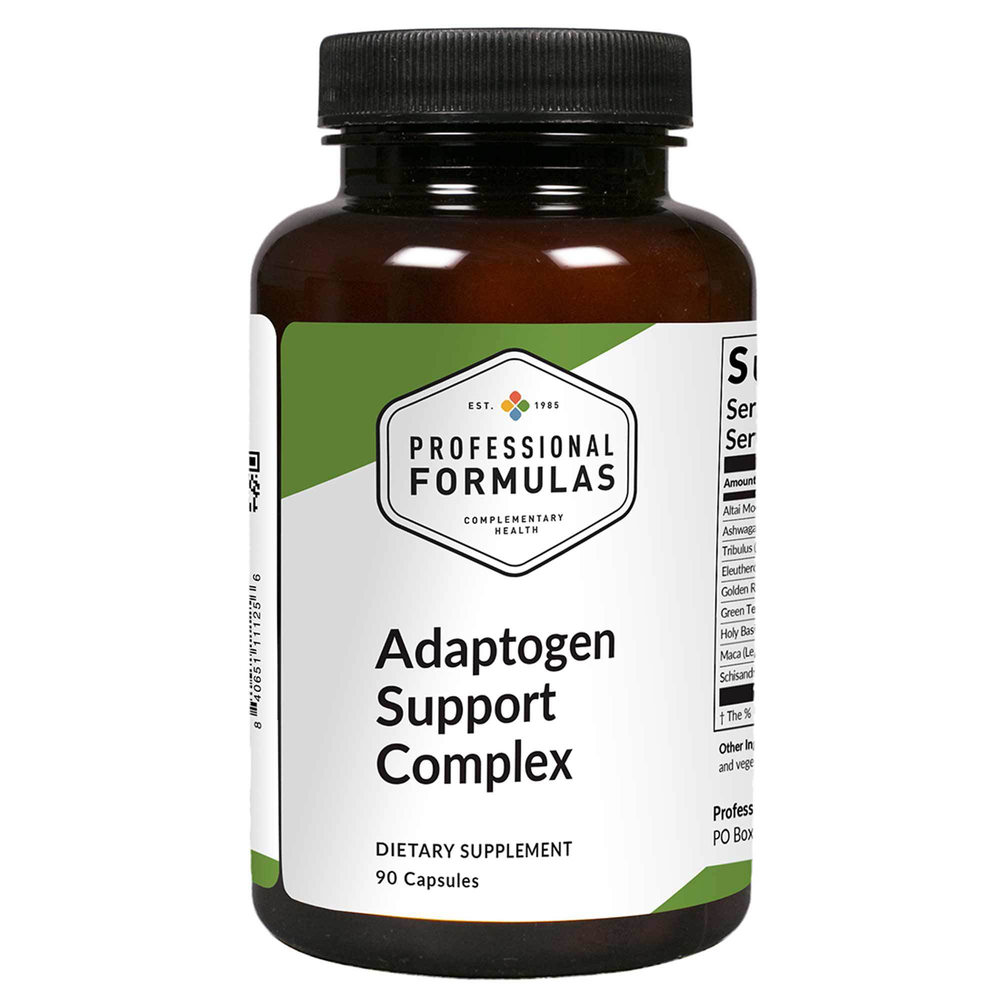 SKU: PRO511-PAS
Adaptogenic herbs that support healthy response to stressors.
Suggested Use:
As a nutritional supplement, take 1-2 capsules three times daily, or as directed by your healthcare professional.
Serving Size: 2 Capsules
Amount Per Serving
Altai Moomiyo 20X Solids … 300mg
Ashwagandha ... 300mg
(Withania somnifera) (Root Extract) (1.5% withanolides
Tribulus … 200mg
(Tribulus terrestris) (Fruit Extract) (60% saponins)
Eleuthero … 100mg
(Eleutherococcus senticosus) (Root Extract) (0.8% eleutherosides)
Golden Root … 100mg
(Rhodiola rosea) (Root Extract) (4% glycosides/2% salidrosides)
Green Tea … 100mg
(Camellia sinensis) (Leaves Extract) (80% polyphenols/30% EGCG)
Holy Basil … 100mg
(Ocimum tenuiflorum) (Leaves Extract)
Maca … 100mg
(Lepidium meyenii) (Root) (4:1 Extract)
Schisandra ... 100mg
(Schisandra chinensis) (Fruit Extract) (5% schisandrins)
Other Ingredients: Vegetarian capsule (hypromellose and water), organic brown rice, and vegetable medium chain triglycerides.
This product is Gluten Free and Vegetarian.
Warning: Not intended for children. Keep out of the reach of children. Not intended for use during pregnancy. Tamper resistant. If seal is broken, do not use. Store away from heat.