Ashwagandha Complex
EuroMedica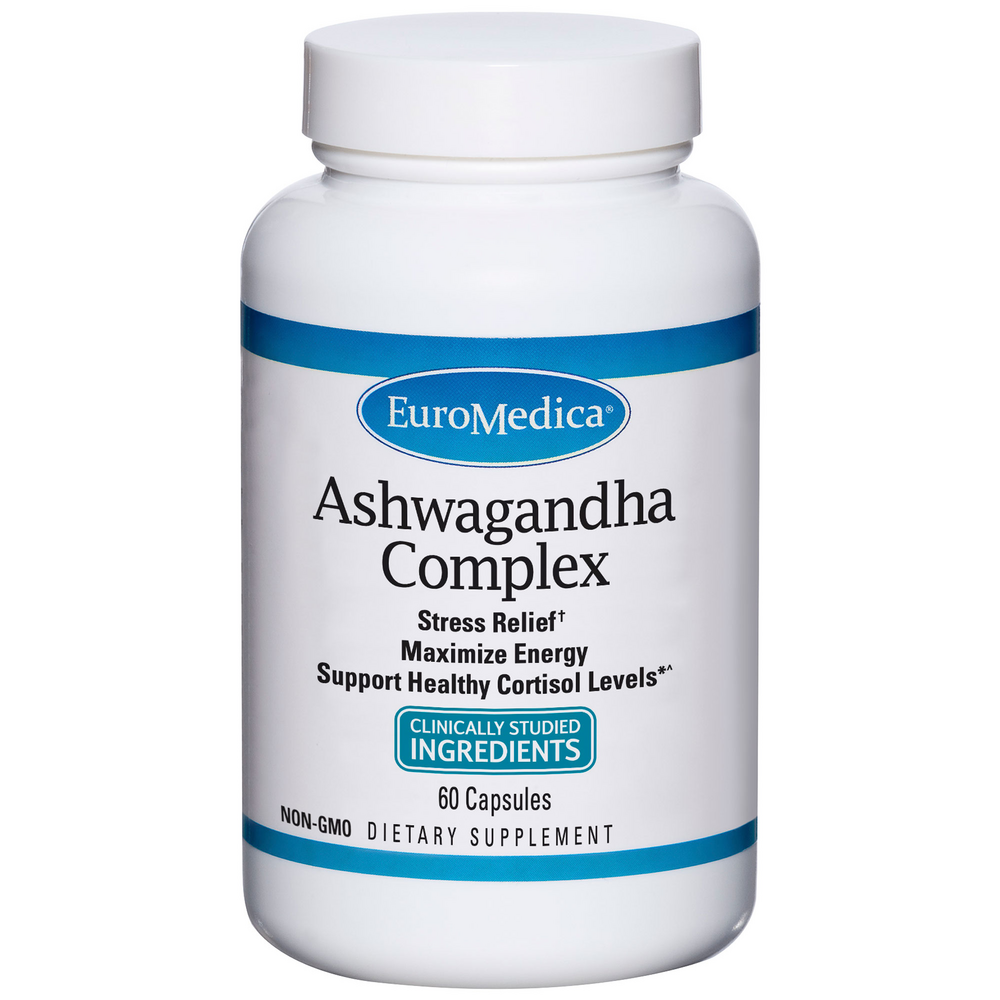 SKU: EUR866-70016
Ashwagandha Complex is a potent, herbal adaptogen formula that improves the body's physical and mental response to stress.*
Maximize energy
Relieve stress†
Sharpen focus and concentration
Promote healthy adrenal function
Enhance physical performance
Promote muscle tone and strength*
† Occasional Stress or Fatigue
1 capsule daily, may increase to 1 capsule three times daily, or as recommended by your healthcare practitioner. For optimal results, take on an empty stomach.
Serving Size:
1 Capsule
Amount Per Serving
Proprietary Complex
... 500 mg
Ashwagandha (Withania somnifera) Root Extract (KSM-66®) standardized to contain > 5% withanolides, Rhodiola (Rhodiola Rosea) Root Extract (EPR-7) standardized to contain > 3% rosavins and > 1% salidroside
Other Ingredients:
Hydroxypropyl methylcellulose (vegetable cellulose capsules), cellulose powder, organic rice bran extract, silica.
Contains
: Milk.
The ashwagandha roots are soaked in milk, in accordance with traditional Ayurvedic practice, and thus may contain trace amounts (<35 parts per million) of milk.
Does not contain:
Sugar, salt, yeast, wheat, gluten, corn, soy, artificial coloring, artificial flavoring or artificial preservatives.
KSM-66® is a registered trademark of Ixoreal Biomed Private Limited.
If pregnant or nursing, consult a healthcare practitioner before using.