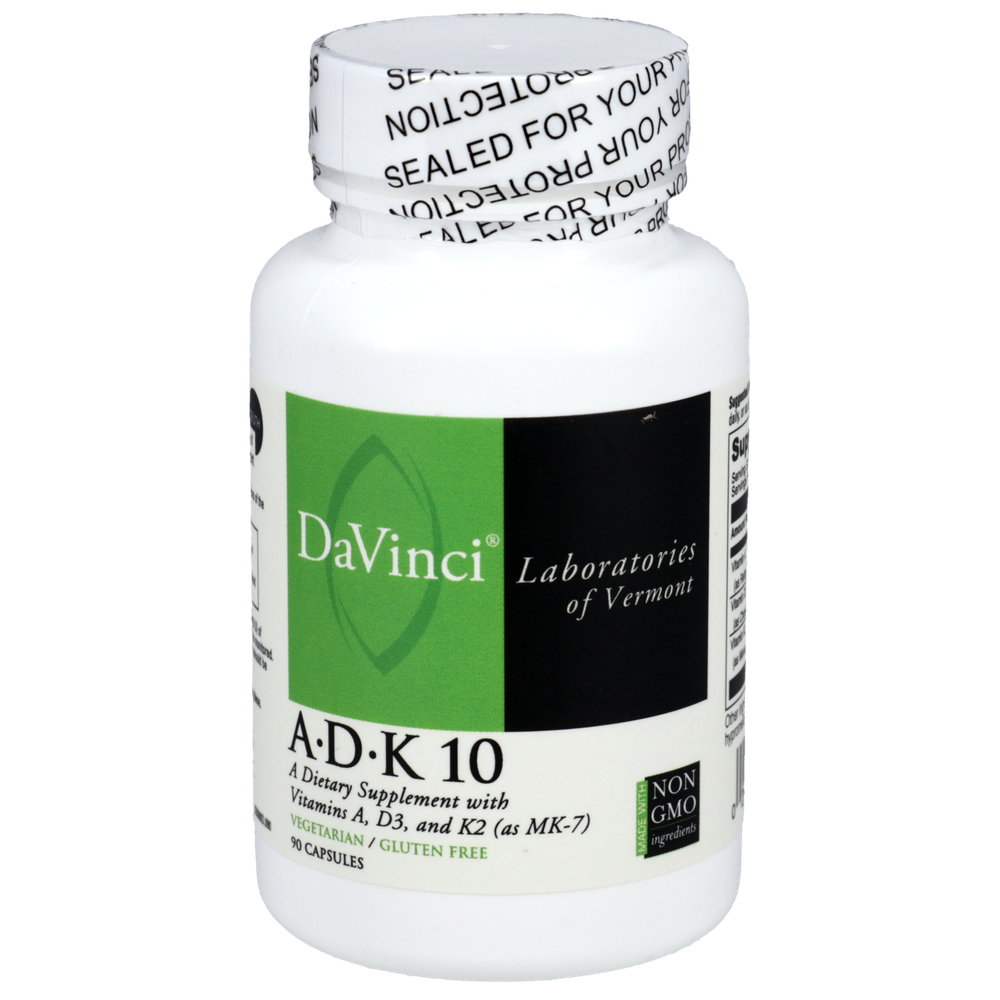 SKU: DAV-020080D090
A Dietary Supplement with Vitamins A, D3, and K2 (as MK-7)
As a dietary supplement, take 1 capsule daily, or as directed by your healthcare practitioner.



Serving Size: 1 Capsule

Amount Per Serving
Vitamin A ... 1,500mcg
(as Retinyl Palmitate)
Vitamin D3 ... 250mcg (10,000 IU)
(as Cholecalciferol)
Vitamin K2 ... 500mcg
(as Menaquinone-7)

Other Ingredients: Microcrystalline cellulose, hypromellose (capsule), vegetarian leucine.
Caution: Individuals taking more than 50mcg (2,000 IU) of Vitamin D per day should have their vitamin D levels monitored. This product is not intended for long term use and should be used under the supervision of your doctor.

Warning: Do not take this product if you are pregnant or nursing. If you have a blood-clotting disorder or are taking anticoagulant/anti-platelet drugs such as Coumadin (Warfarin), do not take this product without consulting your healthcare practitioner.

Color of this product may vary due to color variations of the natural ingredients.

Keep out of reach of children. Store in a cool, dry place.