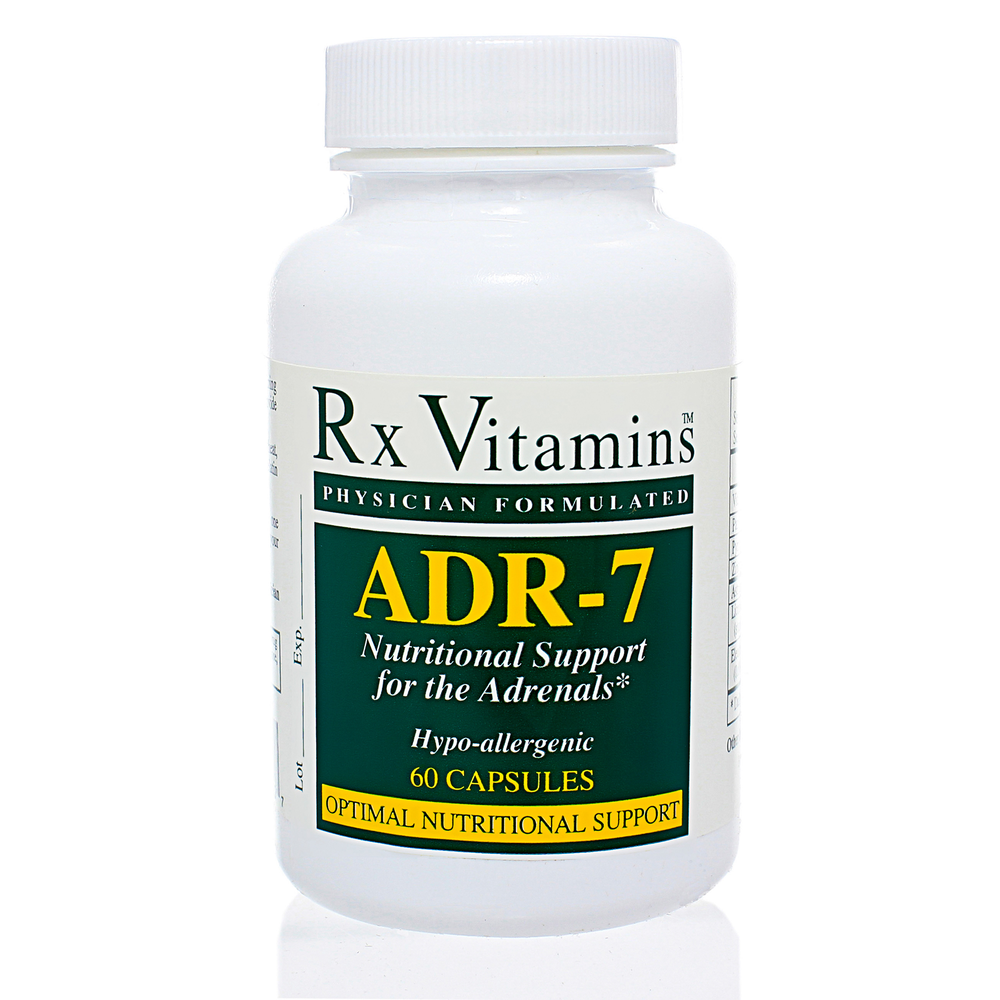 SKU: ADR-7
ADR-7 is a scientifically designed formula containing botanicals and other beneficial nutrients designed to provide nutritional support to the adrenal glands.* Proper adrenal response is important in maintaining vitality, a strong immune response and a healthy physiological reponse to mental and physical stress.*
As a dietary supplement, take one capsule twice daily with meals or as recommended by your health care professional.
Serving Size: 1 Capsule

Amount Per Serving
Vitamin C ... 100mg
(as ascorbic acid)
Pantethine Octahydrate ... 75mg
Pyridoxal 5-phosphate ... 10mg
Zinc ... 5mg
(as monomethionine)
Astragalus (root) ... 100mg
Licorice root ... 75mg
(standardized 2% glycyrrhizin)
Eleutherococcus senticosus ... 75mg
(0.8% eleutherosides E&B)

Other ingredients: Gelatin, glycerine, silica, and water
* This statement has not been evaluated by the Food and Drug Administration. This product is not intended to diagnose, treat, cure or prevent any disease.
It looks like there are no similar
products available