Adren-Plus
Integrative Therapeutics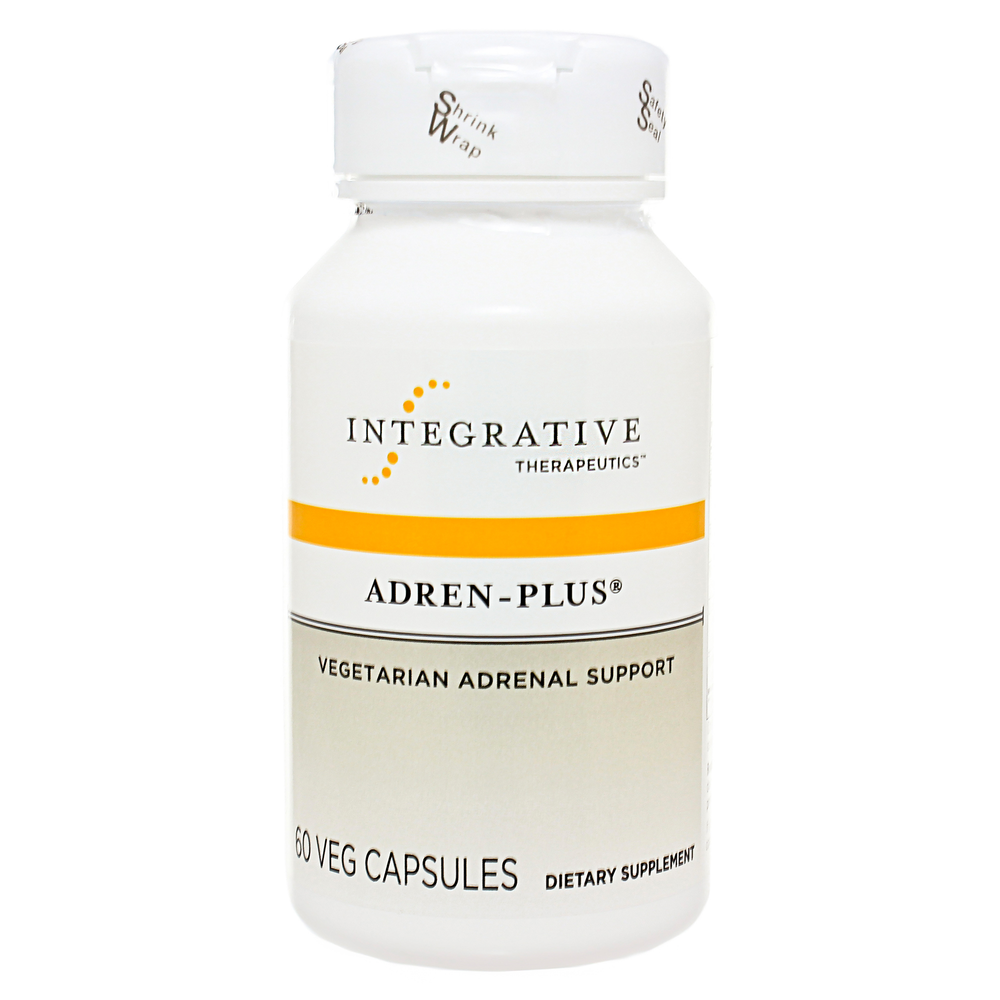 SKU: ITI-78276
Adren-Plus® provides a blend of nutrients to support the adrenal glands and the bodys response to stress.
Extracts of Panax ginseng and Eleuthero, like those found in Adren-Plus, can restore vitality, increase feelings of energy, support mental and physical performance, and improve the body's response to stress.*
Take 1 capsule three times daily, or as recommended by your healthcare professional.
Serving Size: 1 Veg Capsule
Amount Per Serving
Vitamin C ... 83mg
(ascorbic acid)
Pantothenic Acid ... 25mg
(as calcium D-pantothenate)
Ashwagandha Extract ... 100mg
(Withania Somnifera) (Sensoril® brand) (root and leaf)
Eleuthero Root Extract ... 100mg
(Eleutherococcus senticosus)
standardized to contain 0.5% eleutheroside E
Panax Ginseng Root Extract ... 100mg
standardized to contain 7% ginsenosides
Rhodiola Extract ... 100mg
(Rhodiola rosea) (root)
standardized to 3% rosavins and 1% salidroside
Other Ingredients: vegetable capsule (modified cellulose), ascorbyl palmitate, and silicon dioxide.
Adren-Plus® Does Not Contain
artificial coloring
artificial flavoring
corn
dairy products
gluten
ingredients of animal origin
preservatives
salt
soy
sugar
wheat
yeast
Sensoril® is a registered trademark of Natreon, Inc. and is protected under U.S. Patents 6, 153, 198 & 7, 318, 938.
If pregnant, nursing, or taking prescription drugs, consult your healthcare professional prior to use.