Adrenal Focus
Priority One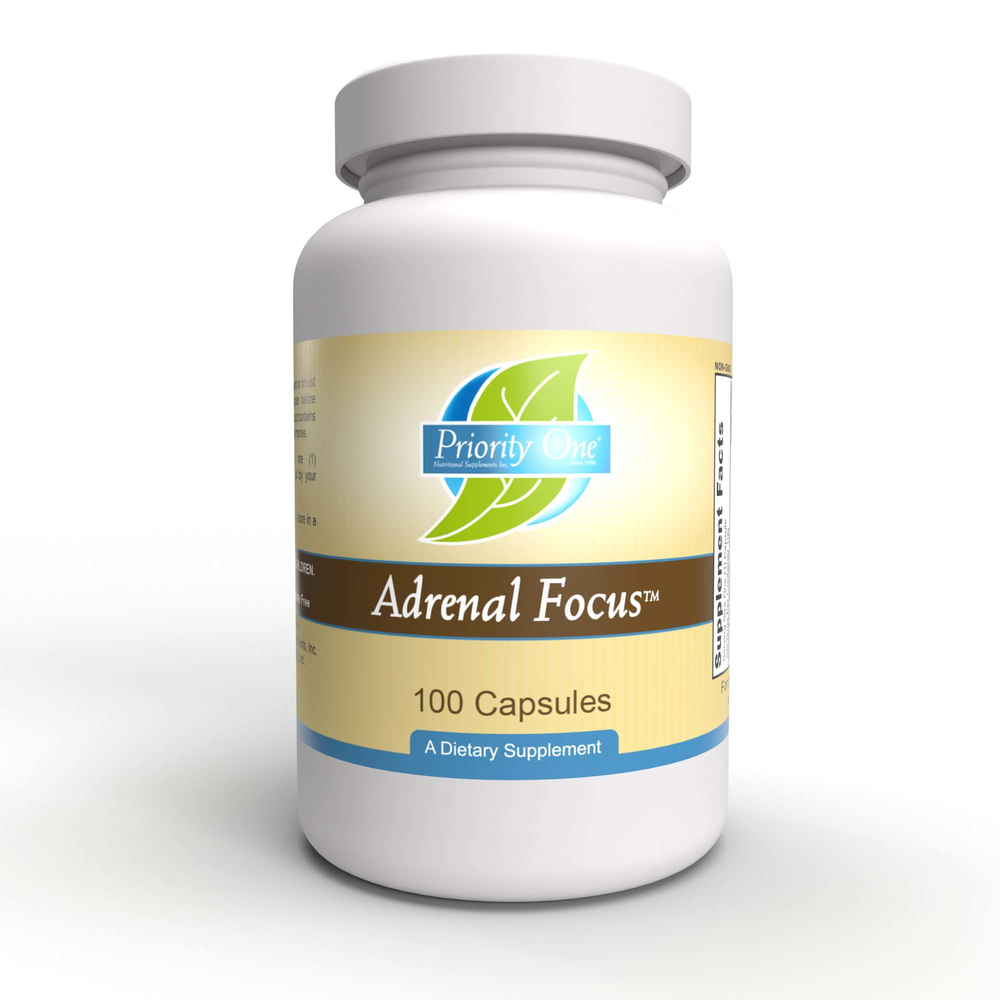 SKU: PR7-1004
NUTRITIONAL BENEFITS
The combination of nutrients, including hesperidin complex, and vitamin C is helpful for optimal illness recovery. Along with aiding adrenal function, these ingredients may accelerate the healing process and improve immune function.
MAY BE HELPFUL FOR
Stress, fatigue, allergies, illness recovery, immune system functions, and vascular integrity.
RECOMMENDATIONS:
Adults take one (1) capsule daily or as directed by your physician.
Serving Size: One (1) Capsule
Amount Per Serving
Vitamin C ...120mg / 200% DV
(Ascorbic Acid)
Calcium ...5mg / 1% DV
(D-Calcium Pantothenate)
Potassium ...2mg**
(Potassium Aspartate)
Hesperidin Complex ...150mg**
Bioflavonoid Complex ...75mg**
Chlorophyll ...10mg**
Adrenal Concentrate ...80mg**
L-Isoleucine ...20mg**
L-Leucine ...10mg**
** No US Daily Value not established
Contains:
Rice Powder, Gelatin
Supplemental Facts:
Contains no preservatives.
KEEP CONTAINER TIGHTLY CLOSED. STORE IN A COOL, DRY TEMPERATURE.
KEEP OUT OF REACH OF CHILDREN.
If you are pregnant or breast feeding, consult your physician before using this product. This product contains adrenal hormones.