Agnus Castus-V (400mg)
Douglas Labs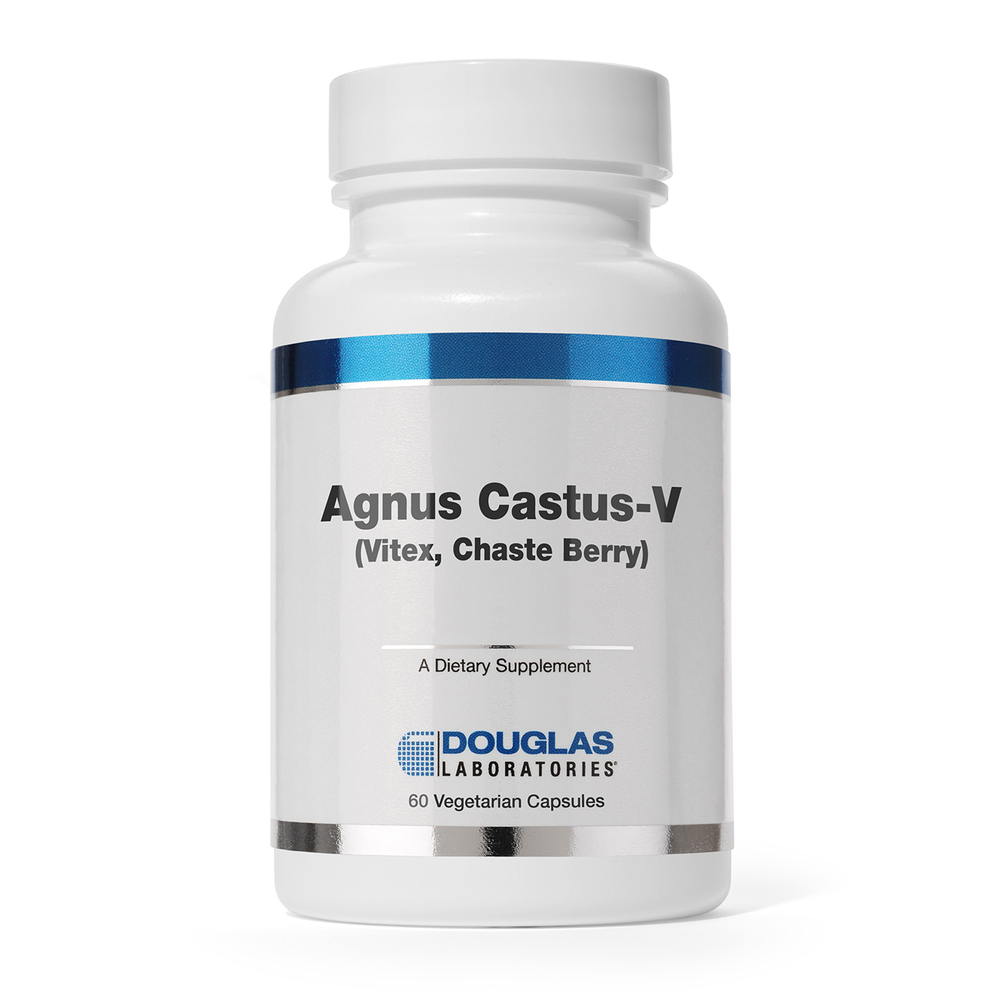 SKU: DL-7730160X
Agnus Castus -V, provided by Douglas Laboraqtories, supplies 400 mg of Agnus castus standardized herb in each vegetarian capsule. FUNCTIONS Agnus castus, also known as vitex or chastberry, is a traditional herb native to Central Asia and the Mediterranean region. It has been traditionally used to support healthy reproductive function in women. Premenstrual tension (PMT), also called premenstrual syndrome, is a condition that affects many menstruating women one to two weeks before they begin menstruation. Symptoms may include abdominal bloating, cramping, breast tenderness and swelling, fatigue, irritability, anxiety, headache, and more. Research suggests that Agnus castus may play an important role in supporting a woman's natural response to PMT.
INDICATIONS Agnus Castus-V may be a useful dietary adjunct for individuals wishing to supplement with this herb
As a dietary supplement, adults take 1 capsule daily between meals or as advised by your healthcare professional. If digestive irritation occurs, take with meals.
Serving Size: 1 Capsule
Amount Per Serving
Vitex agnus-castus ...400mg*
(Chastetree berry)
Herbal Extract (berry)
Standardized to provide 2 mg anguside and 2.4 mg aucubin
Other Ingredients: Hydroxypropyl methylcellulose (capsule), cellulose and vegetable stearate.
KEEP OUT OF REACH OF CHILDREN.
Tamper resistant package, do not use if outer seal is missing.
Stop use and consult your health care professional if allergic reactions occur.
Note: If pregnant or nursing consult your healthcare professional using this product.
*This statement has not been evaluated by the Food and Drug Administration. This product is not intended to diagnose, treat, cure or prevent any disease.