AHCC 1500mg
Prescribed Choice/OL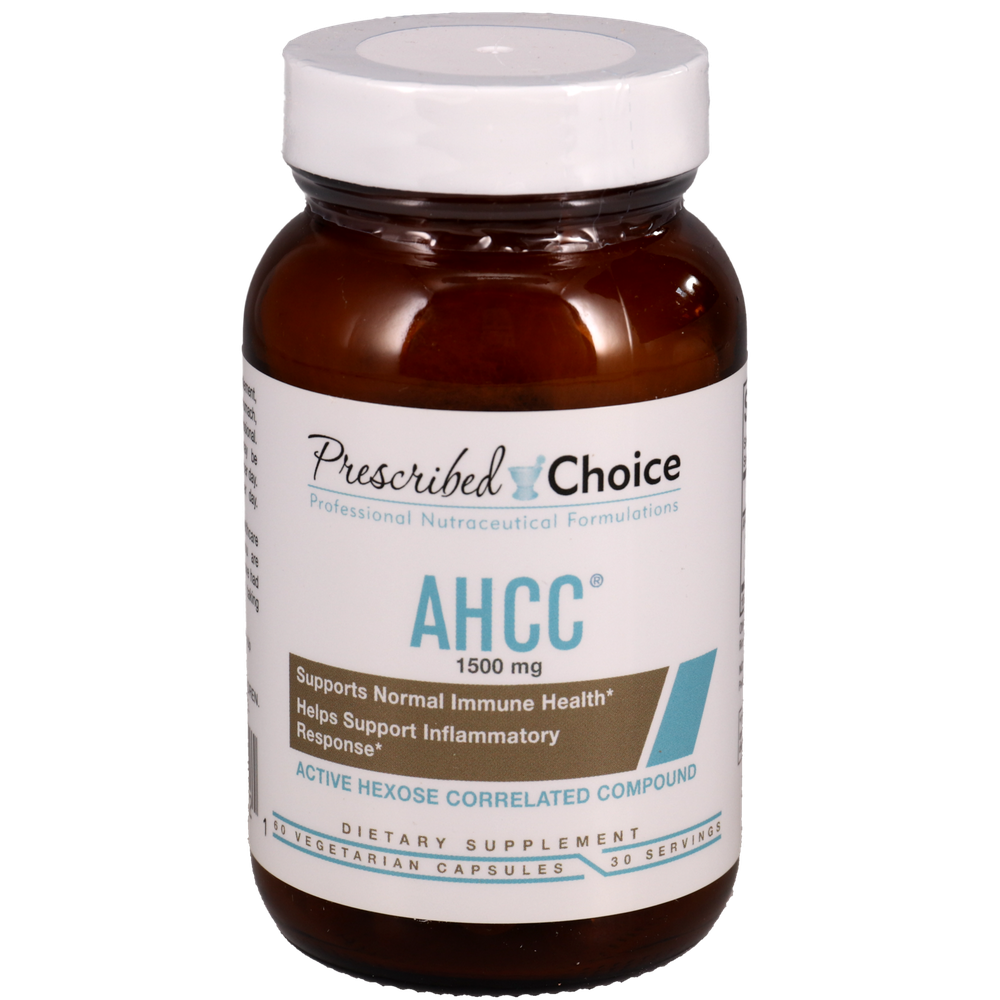 SKU: PRC-80012
AHCC (Active Hexose Correlated Compound) is a natural substance made from medicinal mushrooms containing bioactive, low molecular weight hexose molecules. Mushrooms have been used for immune support for centuries. At Tokyo University researchers found that AHCC supplementation clearly affects the strength of your immune system with increased natural killer cell activity and enhanced effects of killer T-Cells.
Additionally, AHCC has also been reported in scientific literature to have beneficial influences on healthy blood activity and healthy blood pressure levels already within normal range.
As adietary supplement, take two (2) capsules daily on an empty stomach, or as directed by a healthcare professional. For acute conditions, the dosage may be increased to four (4) to eight (8) capsules per day. Do not exceed eight (8) capsules per day.
Serving Size: 2 capsules
Amount Per Serving
Calories ... 0
Total Fat ... less than 1g
Total Carbohydrate ... less than 1g
Protein ... less than 1g
AHCC Proprietary Blend ... 1500mg
Mushroom Mycelia Extract, Candelilla Wax
(candelilla plant), and Microcrystalline
Cellulose (plant source)
Other Ingredients: Vegetarian capsule (HPMC),
Microcrystalline Cellulose (plant fiber), Rice,
Flour, Silicon Dioxide, Ascorbyl Palmitate.
Caution: Consult your healthcare professional before use if you are pregnant or lactating, have or have had a medical conditionor are taking presciption medications.
Keep out of reach of children.
Store in a cool, dry place.
*These statements have not been evaluated by the Food and Drug Administration. This product is not intended to diagnose, treat, cure, or prevent any disease.