AirMaxx Chewable
Nutritional Frontiers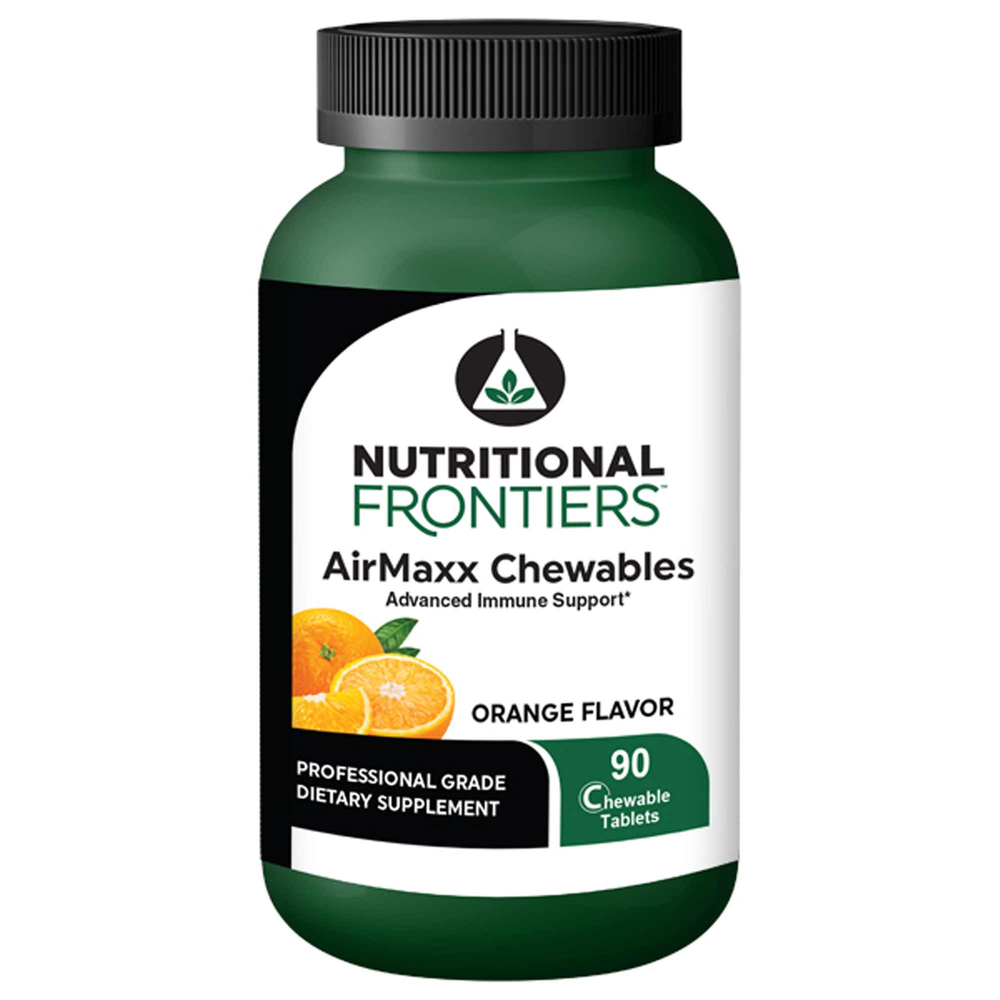 SKU: NUT412-06NF533A090
AirMaxx was designed to support healthy respiratory function and reduce allergic response.* The ingredients in this supplement were selected with the goal of maintaining histamine levels within normal ranges.* People take AirMaxx to help with itchy skin and eyes, congested and runny nose, splotchy, red skin, and discomfort associated with skin irritation and respiratory dysfunction.

Allergies occur when the body mounts an immune reaction to a perceived threat or 'invader.' The body's defense involves bio-chemicals that produce characteristic allergic symptoms. Allergic reactions can occur in the nose, mouth, skin, throat, stomach, and/or intestines. Symptoms can include one or more of the following: itchiness, redness, swelling, discharge from eyes or nose, wheezing, hives, vomiting, stomach cramps, diarrhea, indigestion, difficulty swallowing, cough, shortness of breath, dizziness, and more.
As a dietary supplement, take 1 orange flavored chewable tablet twice daily.


Serving Size: 1 Orange Flavored Chewable Tablet

Amount Per Serving
Vitamin C ... 125mg
(as Ascorbic Acid)
Benegut® Perilla Extract ... 37.5mg
(Leaf) (providing vicenin-2)
Zinc ... 5mg
(as TRAACS® Zinc Arginate Chelate)
N,N-Dimethylglycine HCl ... 50mg
Quercetin ... 125mg
(as quercetin dihydrate)
Bromelain ... 125mg
(600 GDU/g)
Elderberry Powder ... 50mg

Other Ingredients: sorbitol, xylitol, microcrystalline cellulose, natural flavor, stearic acid, croscarmellose sodium, vegetable stearate, stevia.
If you are pregnant or nursing, consult your health care practitioner before taking this product.