Alka Calm Drink (powder)
Professional Formulas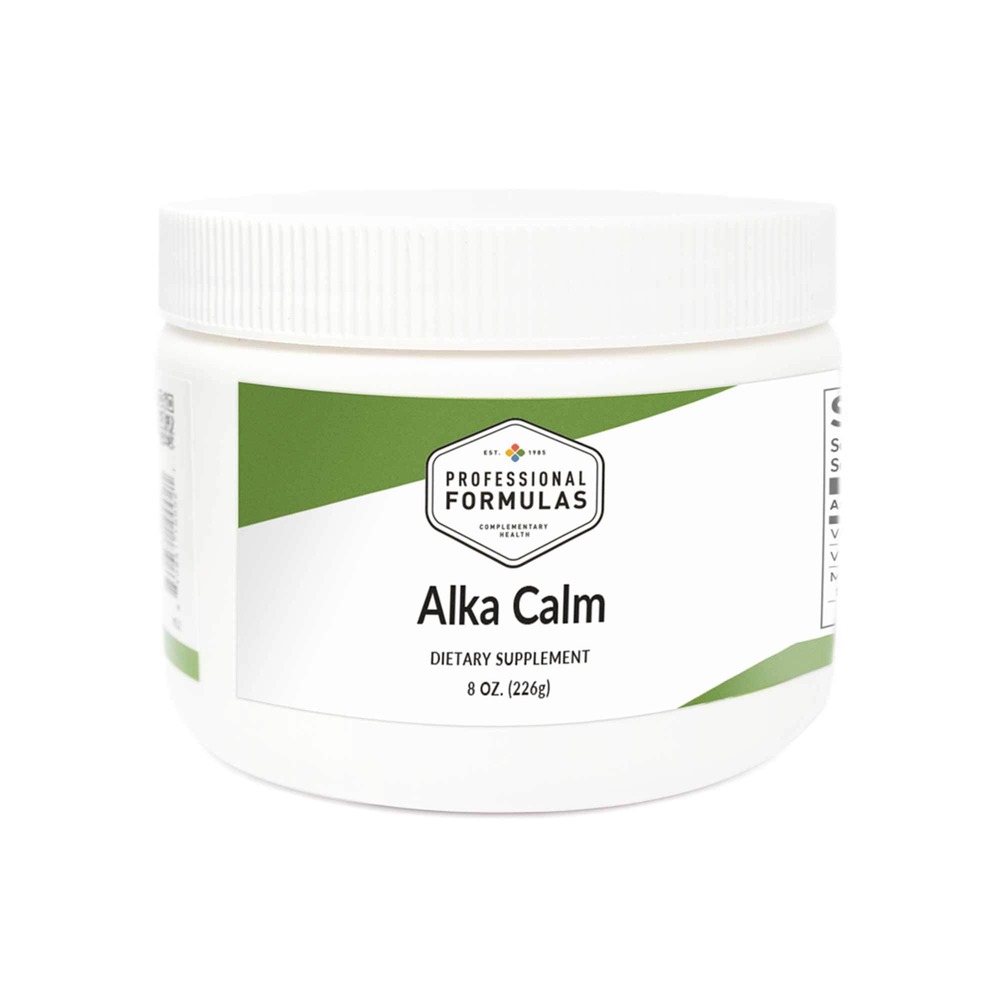 SKU: PRO511-MALKA
An easy to absorb, water-soluble form of magnesium and potassium for supplementing these minerals and buffering the body's systems.
Suggested Use:
As a nutritional supplement, take one level teaspoon (one scoop) 2 times daily. For best results, place in tepid water and let dissolve. Cool to taste.
Serving Size: One Level Teaspoon (4.145g)
Amount Per Serving
Vitamin C … 75mg
(as L-ascorbic acid)
Vitamin B2 … 0.01mg
(as riboflavin)
Magnesium … 200mg
(as malate /citrate /ascorbate /lactate reacted from magnesium carbonate & citric /ascorbic acids)
Potassium … 150mg
(ascitrate /malate /tartrate/ aspartate /ascorbate reacted from potassium bicarbonate & citric/ascorbic acids)
Other Ingredients: Citric acid, lemon fruit juice powder, malic acid, tartaric acid, natural flavors (raspberry, lemon, and key lime), silicon dioxide, raspberry fruit juice powder, aspartic acid, stevia leaf extract, and fibersol (maltodextrin).
This product is Gluten Free and Vegetarian.
Warning: Keep out of the reach of children. If pregnant or nursing, consult your healthcare professional before using this product. Tamper resistant. If seal is broken, do not use. Store away from heat.