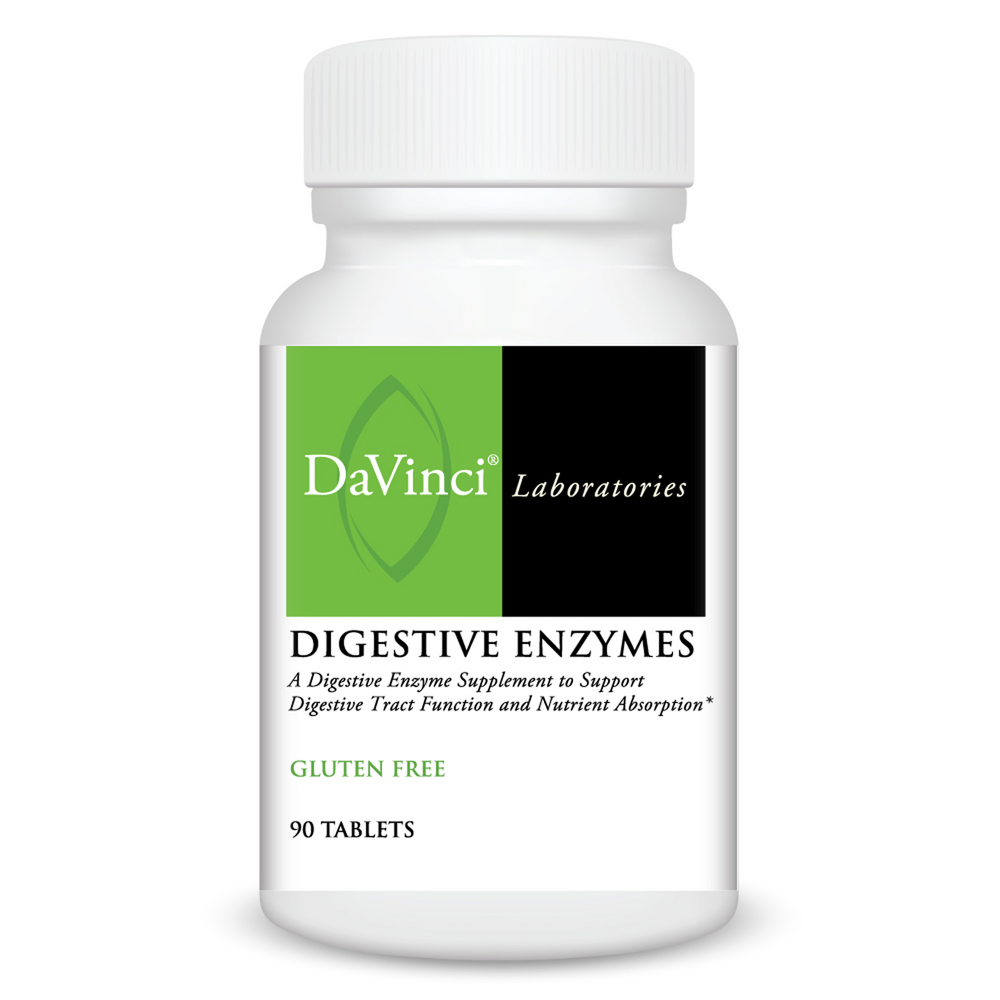 SKU: DAV-0200340090
A digestive enzyme supplement to support digestive tract function and nutrient absorption.* All-Zyme™ contains 10 digestive enzymes and places special emphasis on Proteolytic (protein digesting) enzymes. The enteric coating used in All-Zyme™ releases the proper enzymes at the correct digestive intervals for maximum activity.*
As a dietary supplement, take 1 tablet with each meal, or as directed by your healthcare practitioner.
Serving Size: 1 Tablet
Amount Per Serving
Calcium ... 50mg
(as Ca Sulfate)
Pepsin ... 50mg
(3, 000 FCC/mg)
Bromelain ... 50mg
(120 GDU/g)
Ox Bile ... 30mg
Pancreas Substance ... 200mg
Papain ... 50mg
(2, 000 USP/mg)
Pancreatin (8x) ... 50mg
Yielding:
Protease (200 USP/mg)
Amylase (200 USP/mg)
Lipase (16 USP/mg)
Cellulase Enzymes ... 10mg
(4, 000 CU/g)
Betaine Hydrochloride ... 100mg
Other Ingredients: microcrystalline cellulose, vegetable stearate, stearic acid, croscarmellose sodium, silica, pharmaceutical glaze.
Color of this product may vary due to color variations of the natural ingredients.
WARNING: If pregnant or nursing, consult your healthcare practitioner before taking this product.
Keep out of reach of children. Store in a cool, dry place.