Eviro Defense
Dr. Garber's Natural Solutions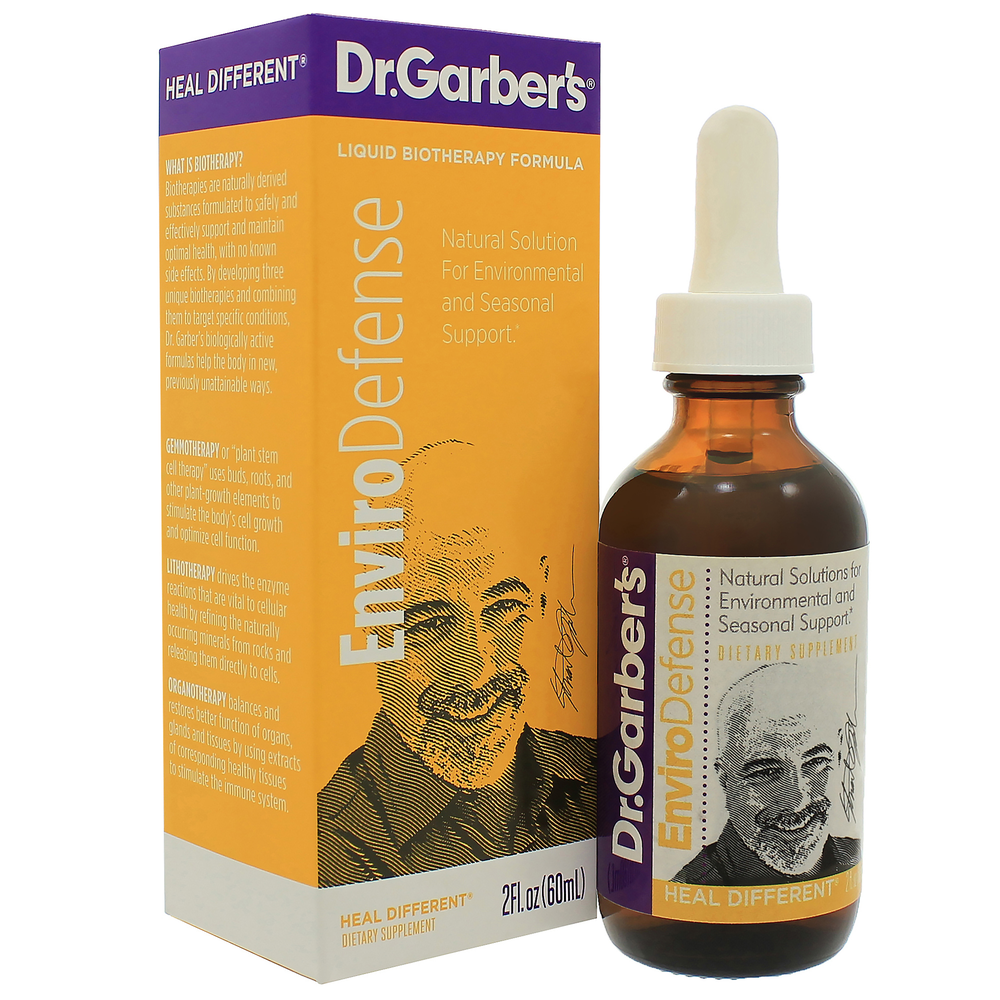 SKU: GAR-0011
Allergy Formula/ALR 2oz is available by Dr. Garber's Biotherapy Formulas.

This is Dr. Garbers allergy formula. It is indicated for the relief of symptoms associated with seasonal allergy such as sneezing, stuffy nose, sinus congestion and itchy, watery eyes.

The sarcode in this formula is made from the Pineal Gland. This neuroendocrine body was chosen for its involvement in immunoregulation.

The litho Galene has also been found to play an important role in immune function and especially in the treatment of allergies of all types.

Ribes nigrum is a potent adrenal drainer and supporter. It has strong anti-inflammatory properties resulting from its stimulatory action on the adrenal cortex. The young shoots of Juniperus communis help detoxify the liver and downregulate histamine production. Rosa caninas sphere of influence is in the upper respiratory system, particularly the nasal passages, sinuses and throat.
25-50 drops (1-2 droppers) 2-4 times per day in a small amount of water. Children under 12 should not take this product unless advised to do so by a health care professional.
Active Ingredients:
Pineal Gland 7C
Galene 8X
Black Currant (buds) 1 DH
Briar Rose (young shoots) 1 DH
Common Juniper (young shoots) 1 DH
Contains - Ethanol, USP, Glycerin, USP, Purified Water, USP
Keep out of reach of children.
If pregnant or breast feeding, seek the advice of a health care professional before using this product.
It looks like there are no similar
products available