Allergy Liquesence
Professional Formulas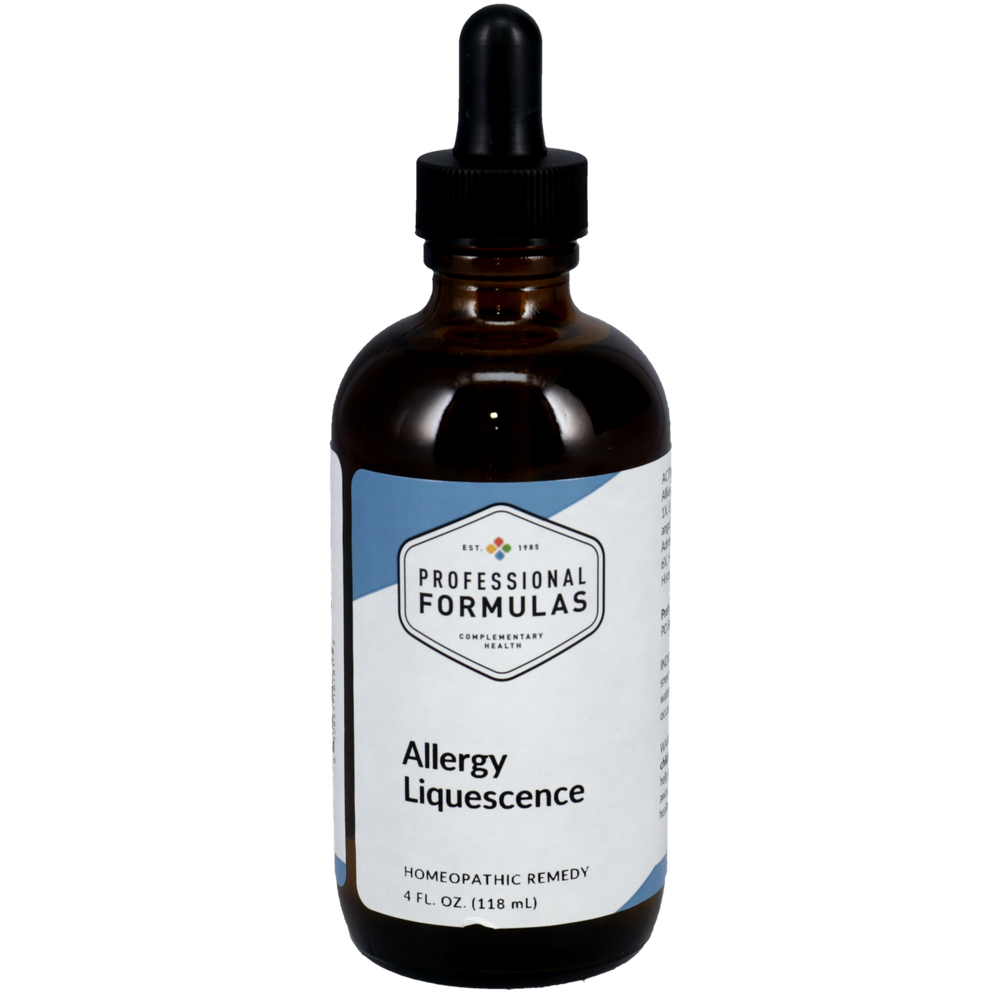 SKU: PRO511-T31
For the temporary relief of sneezing, runny nose, nasal congestion, red, watery, and itchy eyes, coughing, fatigue, or occasional headache.
Place drops under tongue 30 minutes before/after meals. Adults and children 12 years and over: Take one full dropper up to 2 times per day. For immediate onset of symptoms, take 10 to 15 drops every 15 minutes up to 3 hours. For less severe symptoms, take 10-15 drops hourly up to 8 hours. Consult a physician for use in children under 12 years of age. Active Ingredients: Equal parts of Allium cepa 1X, Ambrosia 1X, Apis mellifica 1X, Euphrasia officinalis 1X, Echinacea angustifolia 2X, Ephedra 3X, Sabadilla 3X, Adrenal 6X, Adrenalinum 6X, Galium aparine 6X, Hydrastis canadensis 6X, Liver 6X, Histaminum hydrochloricum 12X. Inactive Ingredients: 20% ethanol, purified water.
Keep out of the reach of children. In case of overdose, get medical help or contact a poison control center right away. If pregnant or breastfeeding, ask a healthcare professional before use.

It looks like there are no similar
products available