Allergy Modulator
Progressive Labs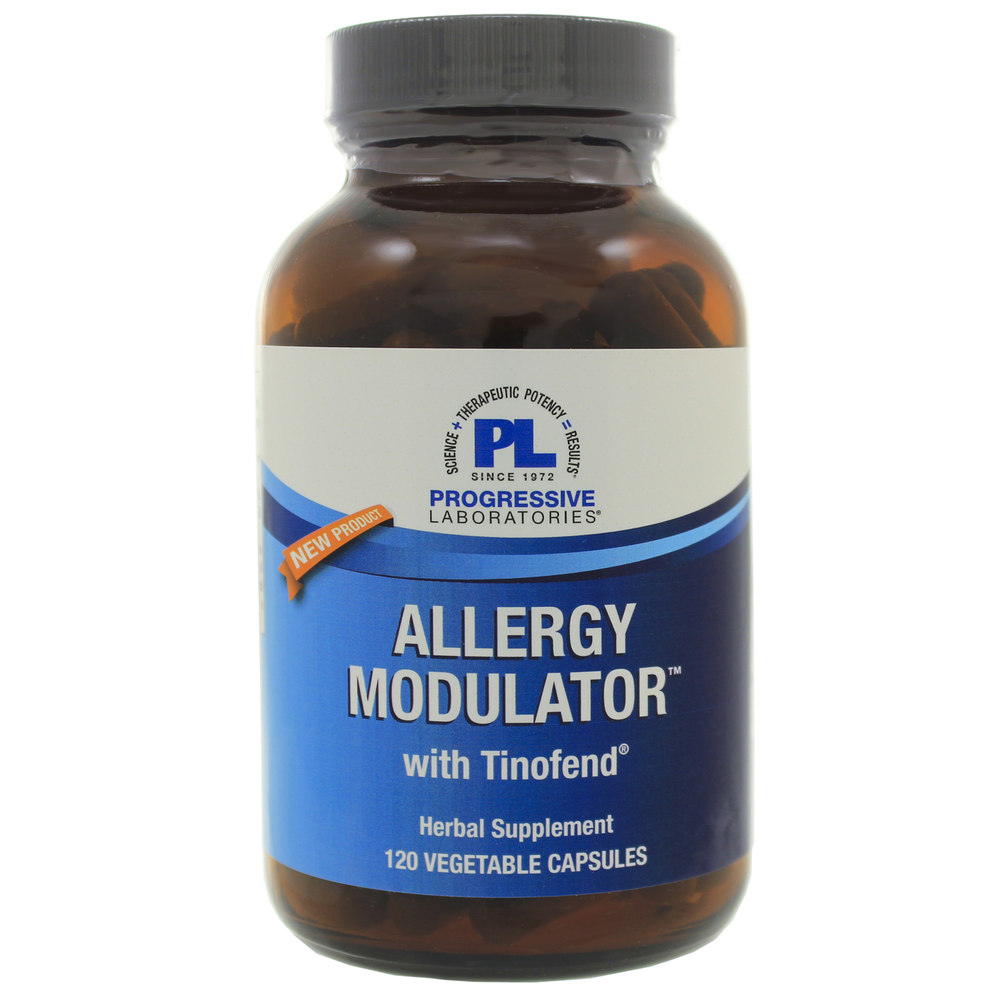 SKU: PGV-1086
Allergies affect tens of millions of individuals and can cause a range of respiratory, skin, gastrointestinal and other discomforts. Allergy Modulator™ is an advanced formulation containing botanical extracts that naturally and effectively help modulate allergic responses.
The primary ingredient in Allergy Modulator™, Tinofend®, is an extract of Tinospora cordifolia, an herb long used in the Ayurvedic medicine of India for multiple health benefits, including relief from allergies. In a published, double-blind, placebo-controlled trial, Tinofend® was found to have a significant positive effect in a group of 75 subjects with allergy symptoms. Four additional botanical extracts in Allergy Modulator™ provide support for these allergy symptoms: Holy basil, picrorhiza, nettle leaf, and Ecklonia cava each build upon the benefits of Tinofend®


Take two vegetable capsules, twice daily.
Serving Size: 2 Capsules
Amount Per Serving
Proprietary Blend ... 1230 mg
Indian Tinospora
(Tinospora cordifolia) Stem Extract (Tinofend®)
[standardized to 20% polysaccharides]
Holy Basil
(Ocimum sanctum) Leaf Extract
[standardized to 2% Ursolic Acid]
Stinging Nettle
(Urtica dioica) Leaf Extract (10:1)
Picrorhiza
(Picrorhiza kurroa) Root Extract (Picroliv®)
[standardized to 4% Kutkin and 8% Bitters]
Brown Algae
(Ecklonia cava) Extract (Seanol®-P)
[standardized to 95% Phlorotannin]
Other Ingredients: Hydroxypropyl methylcellulose, non-GMO maltodextrin.