AllerGzyme
Designs for Health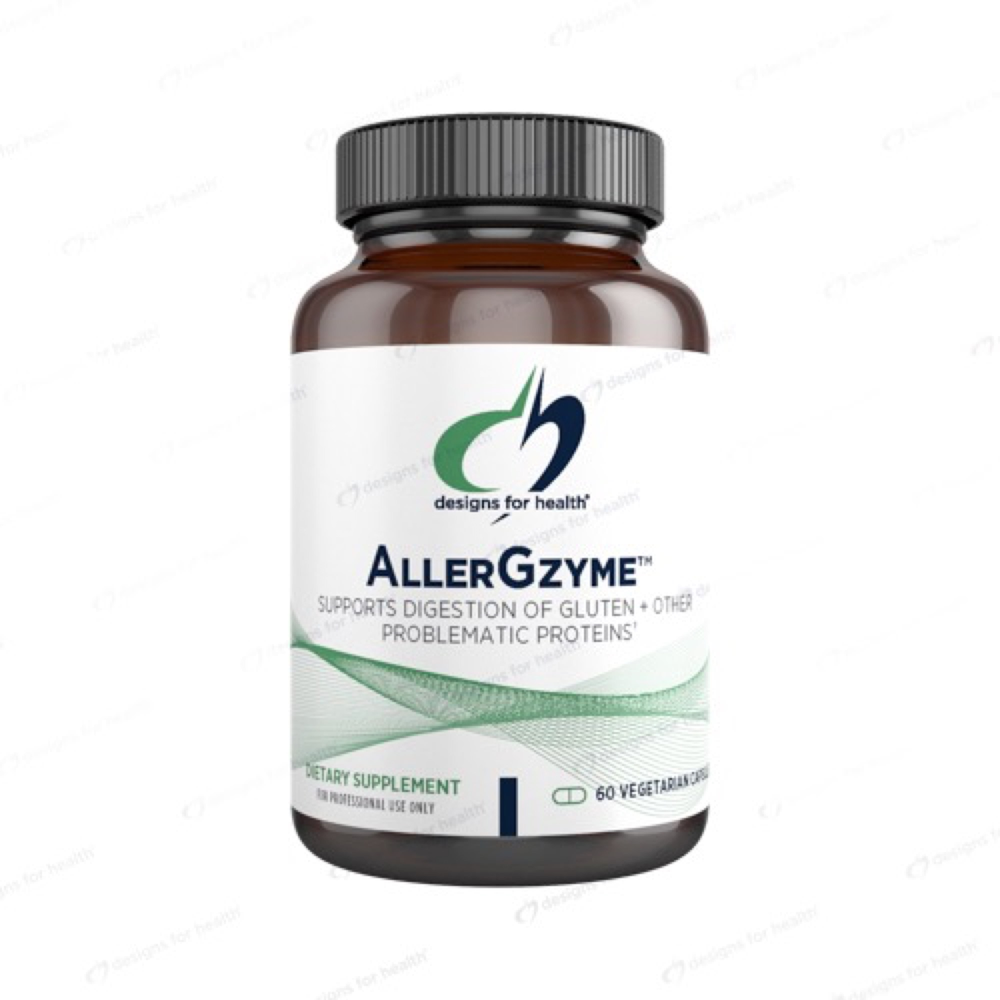 SKU: DFH-AGZ090
AllerGzyme™ is a synergistic combination of enzymes which break down hard-to-digest proteins. It is designed to minimize the adverse effects from occasional consumption of gluten, dairy, soy, egg, whey, casein, almond, peanut, rice, pea and fish proteins in individuals who are sensitive to them.
This product is not intended for those with celiac disease or severe gluten allergies, but rather, for individuals with milder sensitivities and intolerances, who experience unpleasant symptoms after indulging in the above mentioned foods.
As a dietary supplement, take one capsule with each protein-containing meal per day, or as directed by your health care practitioner.
Serving Size: One Capsule
Amount Per Serving
Glutalytic® ... 350mg
Endo-Peptidase Complex ... 75, 000 HUT / 500 SAPU
Exo-Peptidase Complex ... 125 DPPIV
Protease ... 30, 000 PC
(Bacillus subtilis)
Bromelain ... 500, 000 PU
(Ananas comosus)(stem)
Other Ingredients: Capsule (hypromellose, water), microcrystalline cellulose, medium chain triglycerides.
This product does not contain gluten.
Glutalytic® is a registered trademark of Deerland Enzymes.
NOTICE
Color, size or shape may appear different between lots.