Allimed™ Capsules 450mg
Allimax Nutraceuticals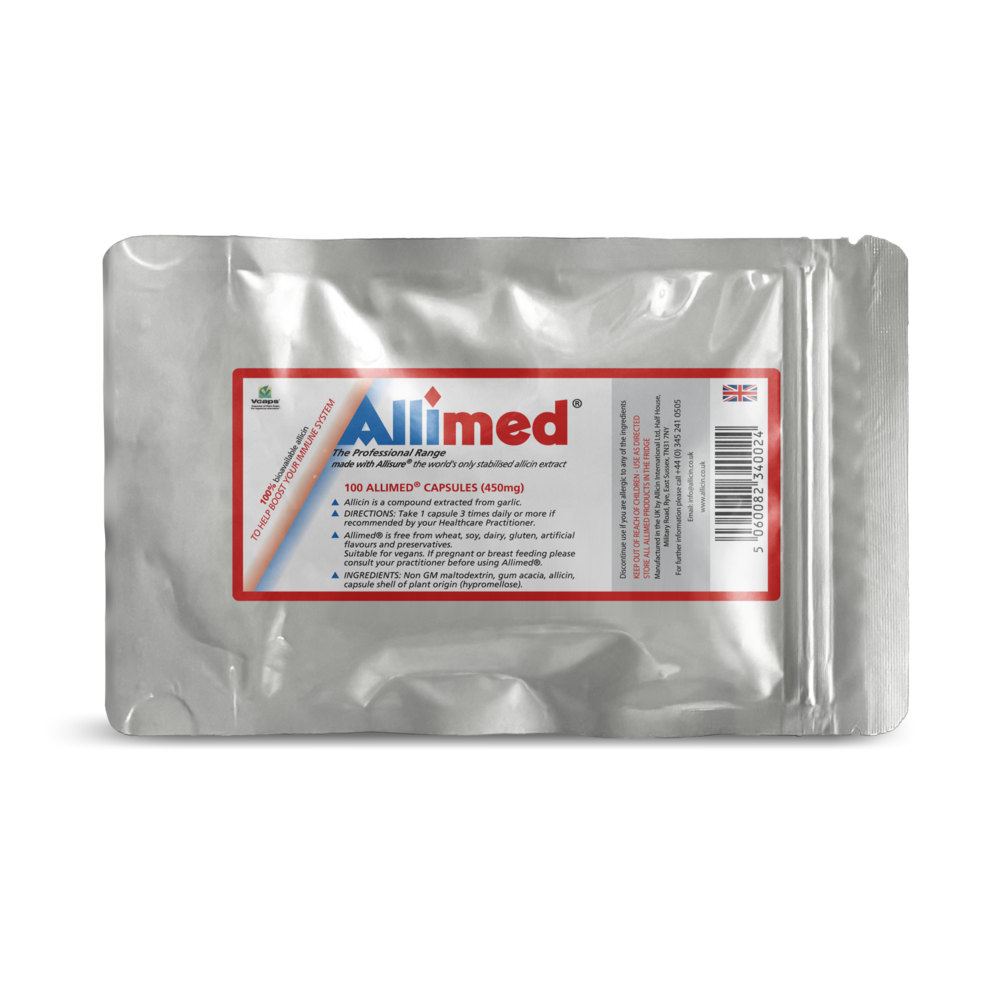 SKU: AMX-AMDC100
Support your Body's Immune System

AlliMed® with Allisure® AC-23 (450 mg) capsules 100 count (bottle)

Allimed® provides the body 100% yield of alicin. A patented extraction process produces allicin and locks all its benefits into convenient, one-a-day capsules designed for rapid absorption into your body.

Allimed®'s sophisticated refinement allows us to capture garlic's active component, Allicin and deliver it directly to where your body needs it.
Take one capsule daily, or more if recommended by your health care professional.


Serving Size: 1 Capsule

Amount Per Serving
Allicin extract ... 450mg
(Garlic bulb) (Allisure® AC-23)

Other Ingredients: Vegetarian capsule (hypromellose, water), maltodextrin (non-GMO), and gum acacia

Made without wheat, gluten, yeast, soy, sugar, dairy, artificial colors or flavors.
Warnings: Keep out of reach of children. Consult your health care professional before use if you have a medical condition or are taking any medication.