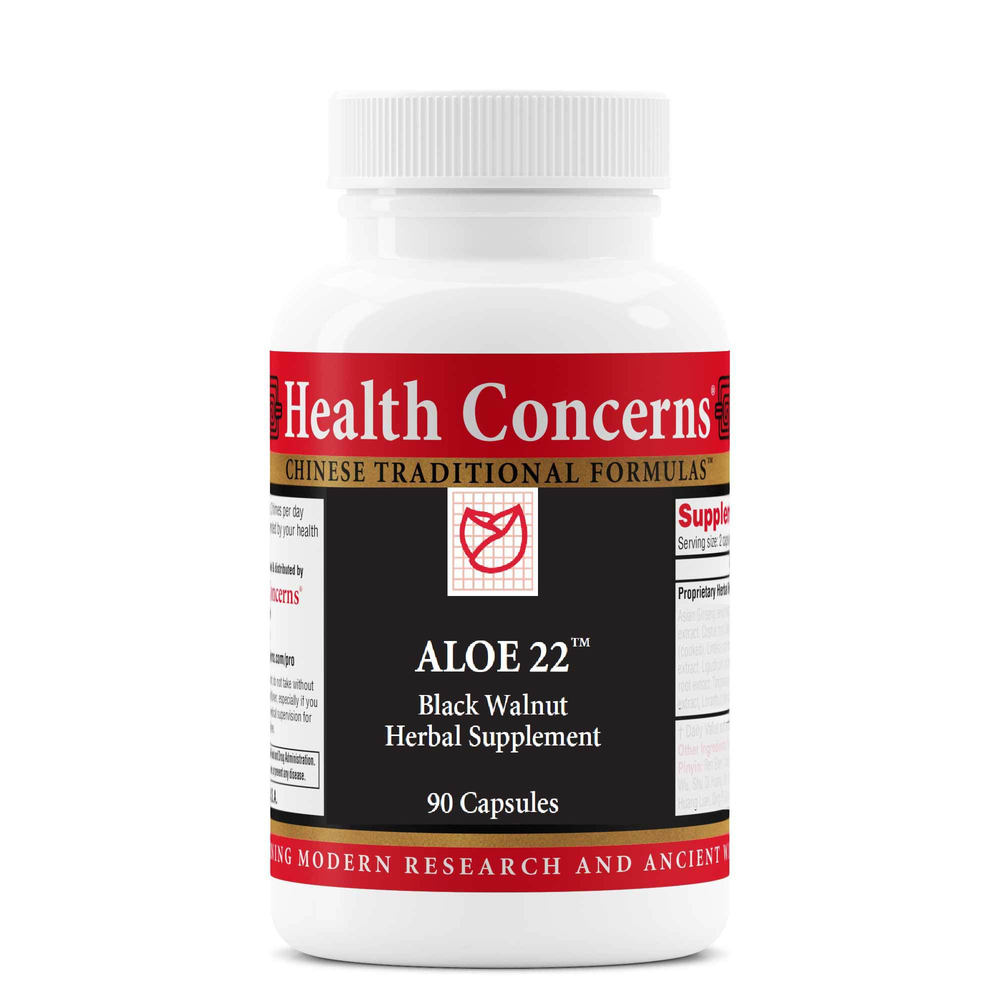 SKU: HE2-1HA550090
Aloe 22 is a Chinese herbal formula that disperses stagnant Qi and astringes the intestines.
Suggested Use:
Three capsules, 3 times per day between meals, or as recommended by your health care practitioner.
Serving size: 3 capsules
Proprietary Herbal Blend … 1,950 mg
Black Walnut hull extract (Juglans nigra), Chebulic Myrobalan aerial extract (he zi), Ginger rhizome (gan jiang), Japanese Apricot fruit (wu mei), Codonopsis root extract (dang shen), Poria sclerotium extract (fu ling), Bai-Zhu Atractylodes rhizome (bai zhu), Garlic bulb (da suan), Polyporus sclerotium extract (zhu ling), Costus root (mu xiang), Fennel seed (xiao hui xiang), Pomegranate fruit extract (shi liu pi), Melia fruit extract (chuan lian zi), Raspberry fruit (fu pen zi), BItter Orange fruit (zhi shi), Nutmeg seed (rou dou kou), Cardamon fruit extract (sha ren), Slippery Elm bark (Ulmus rubra or fulva), Prickly Ash bark (Zanthoxylum americanum), Licorice root extract (gan cao), Aloe Vera leaf (lu hui).
Other Ingredients: Hypromellose (vegetable cellulose), rice bran.
Notice: As with any dietary supplement, do not take without first consulting your health care practitioner, especially if you are pregnant, nursing, or are under medical supervision for any reason. Keep out of reach of children.
It looks like there are no similar
products available