Aloe-Ace 40:1 Concentrate
Bio-Nutritional Formulas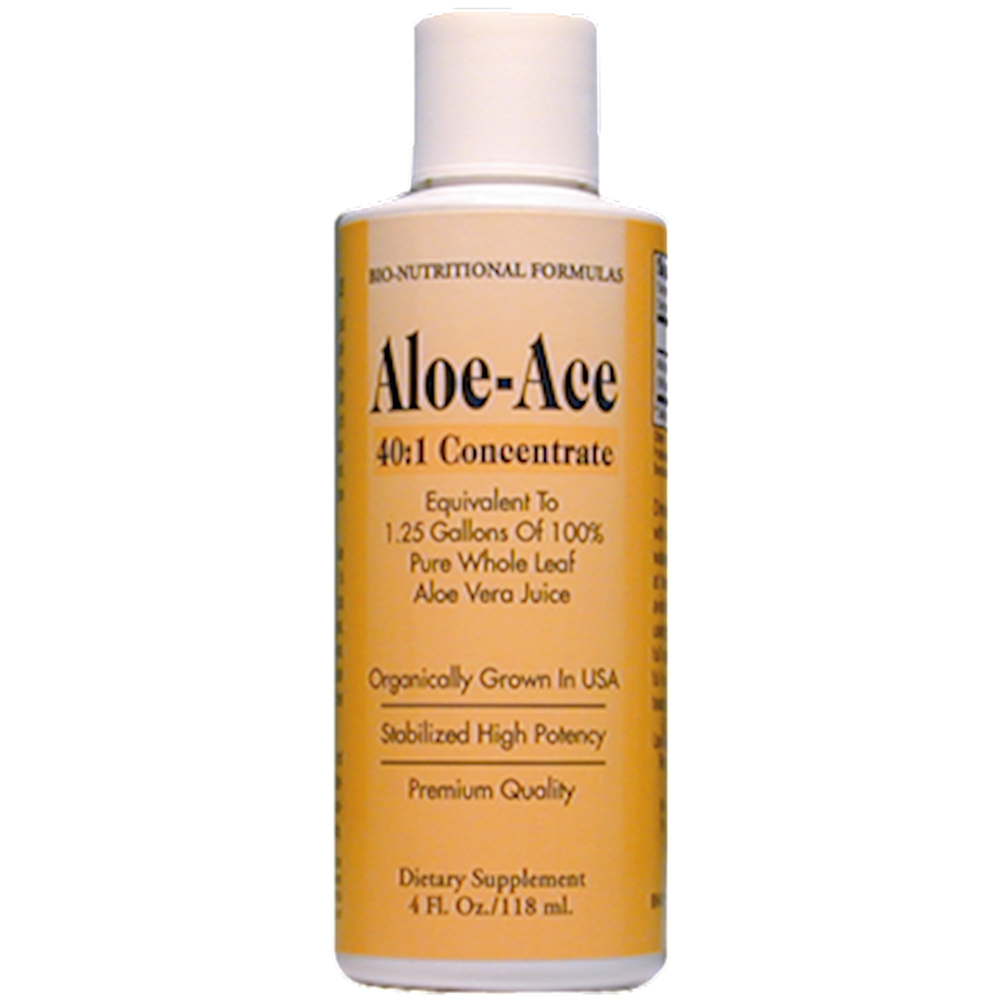 SKU: KLA-BN0102
Equivalent to 1.25 gallons of 100% pure whole leaf Aloe Vera.
Aloe Ace provides concentrated amounts of the key active ingredients, acemannan (a complex acelylated mannose) as well as other aloe polysaccharides. Clinical research has demonstrated that aloe polysaccharides, particularly acemannan, have powerful effects on the immune system.*
Aloe Ace is of the finest quality Aloe Vera available. It is unlike any other Aloe Vera product as it is naturally grown in green houses, providing a stress free environment, and allowing the plant to maintain high concentrations of its constituent parts.
2 caps full on 8 oz of water a day. Higher doses can cause loose stools as a result of beneficial detoxification. 24 teaspoons or caps full= 4 oz
It looks like there are no similar
products available