Aloe Vera Whole Leaf Juice
Nature's Way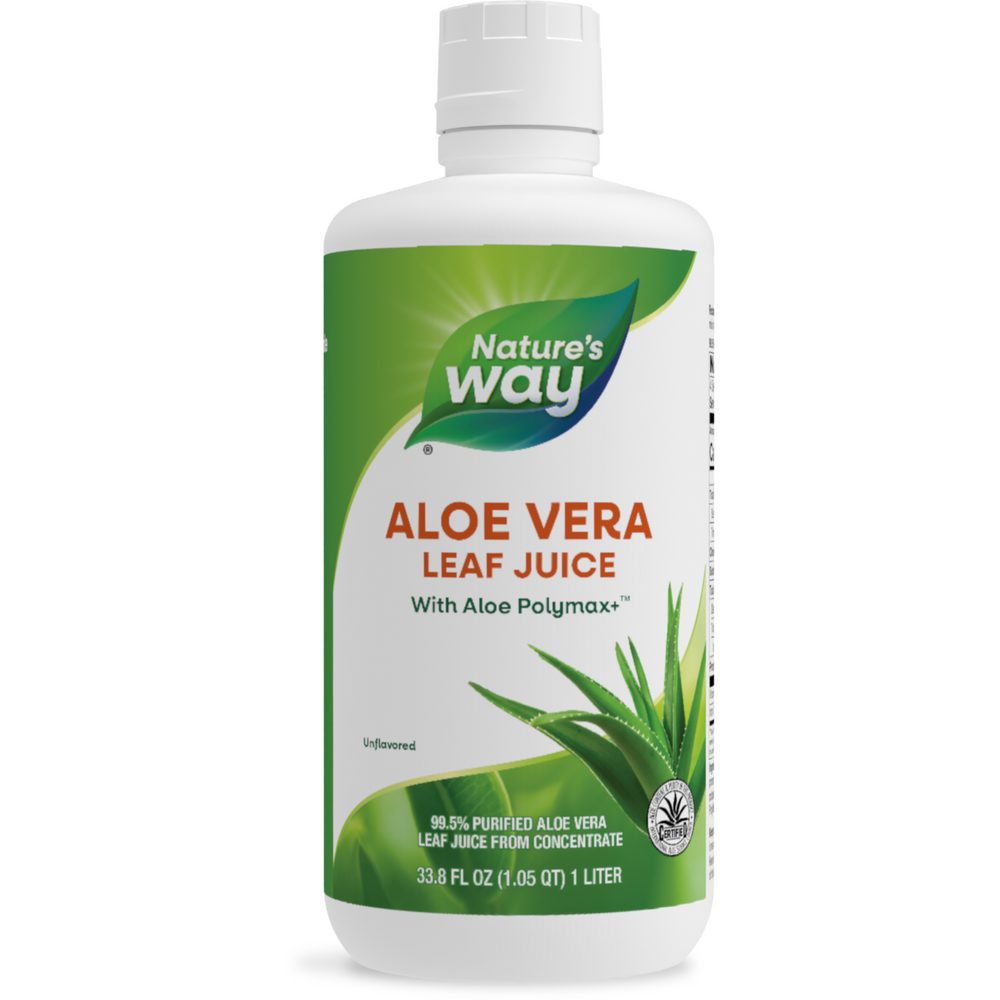 SKU: NW-14280
Aloe is typically found in warm, tropical locations like the Caribbean and South America, and has been used for centuries. Because aloe nutrients deteriorate when they are exposed to oxygen, Nature's Way Aloe Vera Leaf Juice is bottled using a unique nitrogen process. It's guaranteed fresh due to its oxidation-free packaging, helping to preserve potency. Add Aloe Vera Leaf Juice to your favorite smoothies, juices, or water.
Suggested Use:
Drink 1 to 8 ounces per day or mix into your favorite juice or smoothie.


Serving size: 8 fl. oz. (236 mL)

Amount Per Serving
Calories ... 15
Total Fat ... 0g
Cholesterol ... 0mg
Sodium ... 80mg
Total Carbohydrate ... 3g
Dietary Fiber ... 1 g
Sugars ... 0g
Protein ... 0g
Calcium ... 112mg

Ingredients: Purified water, aloe vera leaf juice, preservatives to maintain freshness (citric acid, potassium sorbate, sodium benzoate), organic Aloe PolyMax+ containing polysaccharide.
Warning: Keep out of reach of children.

Safety sealed for your protection.

Refrigerate after opening.