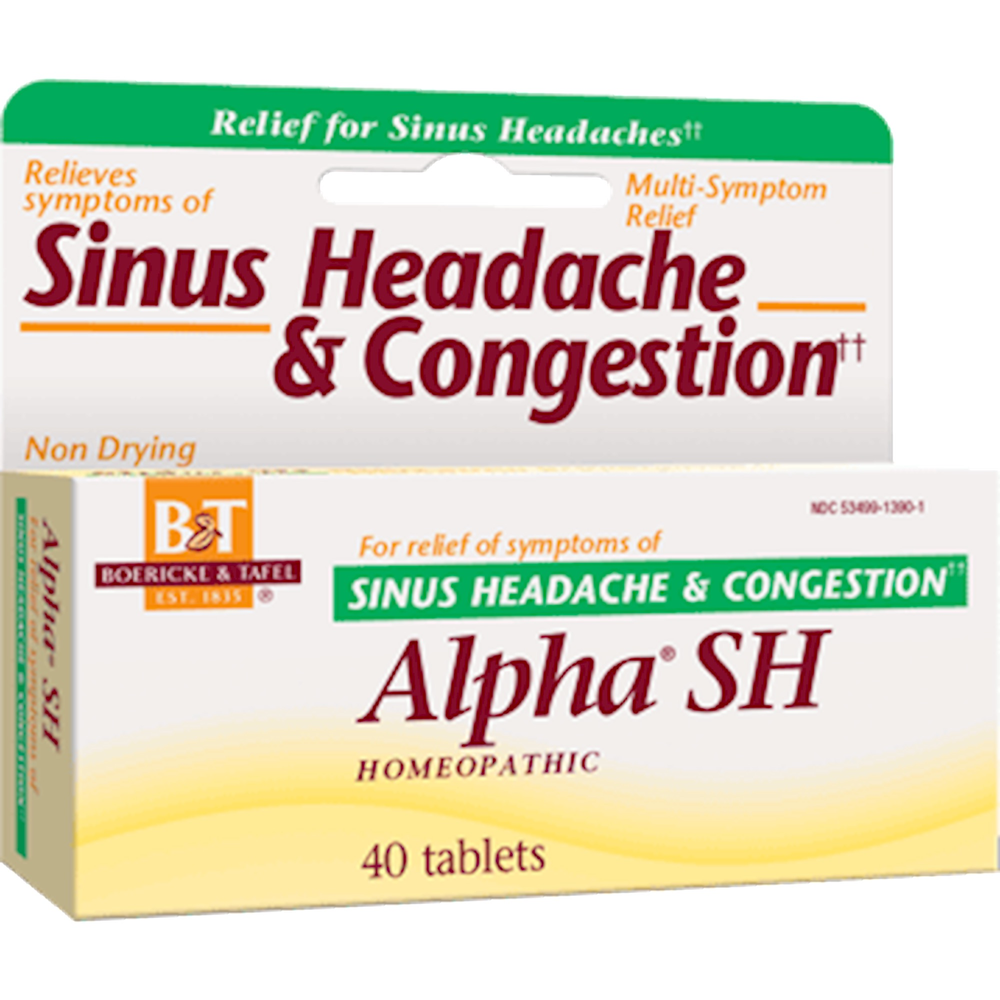 SKU: BOE-21801390


Description:

Alpha SH Sinus Headache is a homeopathic combination recommended to alleviate minor sinus headaches, shrink nasal membranes, decongest sinus openings, and encourage sinus drainage.†


Instructions:

Sublingual medication. Place tablets under tongue & let dissolve. Adults: 2 tablets every two hours until relieved. Children 2 to 12 years: Half adult dose. Child under 2: Only on advice & under supervision of a physician.

Ingredients:

Sanguinaria Canadensis (blood root) 6X, Hydrastis Canadensis (golden seal) 6X, Silicea (silica) 6X, Kali Muriaticum (potassium chloride )3X, Pulsatilla (wind flower) 3X,


Additional Info:

Symptomatic relief of Sinus Headache & Congestion. Alpha SH for Sinus Headache & Congestion. All-Natural Homeopathic. Indications: Temporarily relieves the minor pain of sinus headache. Shrinks swollen nasal membranes, helps decongest sinus openings & sinus passages promotes sinus drainage.

It looks like there are no similar
products available