Alterative Tea
Wise Woman Herbals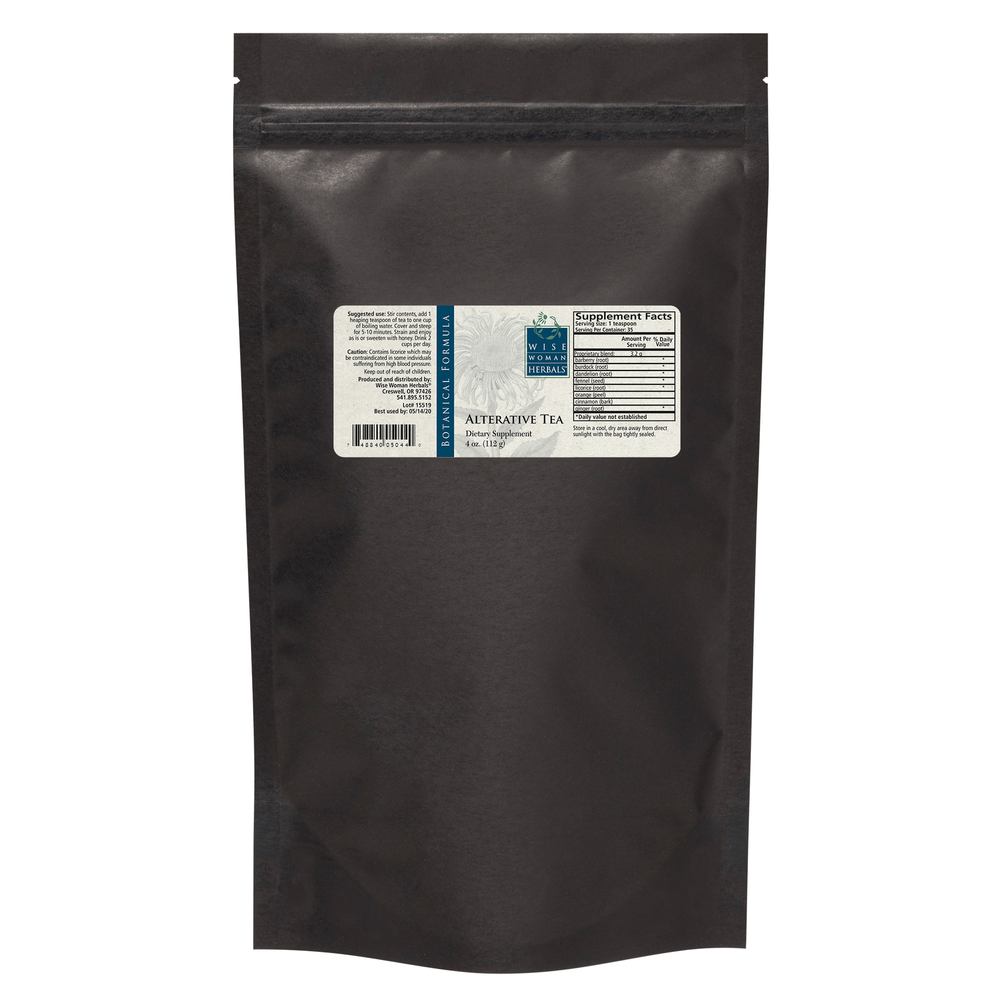 SKU: WWH-4ATTE
Promotes normal healthy systemic function.*
Add 1 heaping tablespoon tea to one cup boiling water. Cover and gently simmer 5-10
minutes. Strain and enjoy as is or sweeten with honey. Drink 3 or more cups per day
or as directed by a qualified healthcare practitioner.
Arctium lappa (burdock), Berberis spp. (mahonia), Citrus sinensis (orange), Foeniculum
vulgare (bitter fennel), Glycyrrhiza glabra (licorice), Taraxacum officinale (dandelion), Cinnamomum aromaticum (cinnamon), Zingiber officinale (ginger).
Not well tolerated by those with IBS (Irritable Bowel Syndrome) who are quick to get
diarrhea. Can occasionally increase peristalsis and bile flow causing some mild
intestinal rumbling and more frequent bowel movements.
This statement has not been evaluated by the Food & Drug Administration. This product
is not intended to diagnose, treat, cure, or prevent any disease. The information
contained herein is not intended to offer medical advice or to act in any way as a
substitute for consultation and advice from a healthcare professional.