Lions Mane Amyloban
Mushroom Wisdom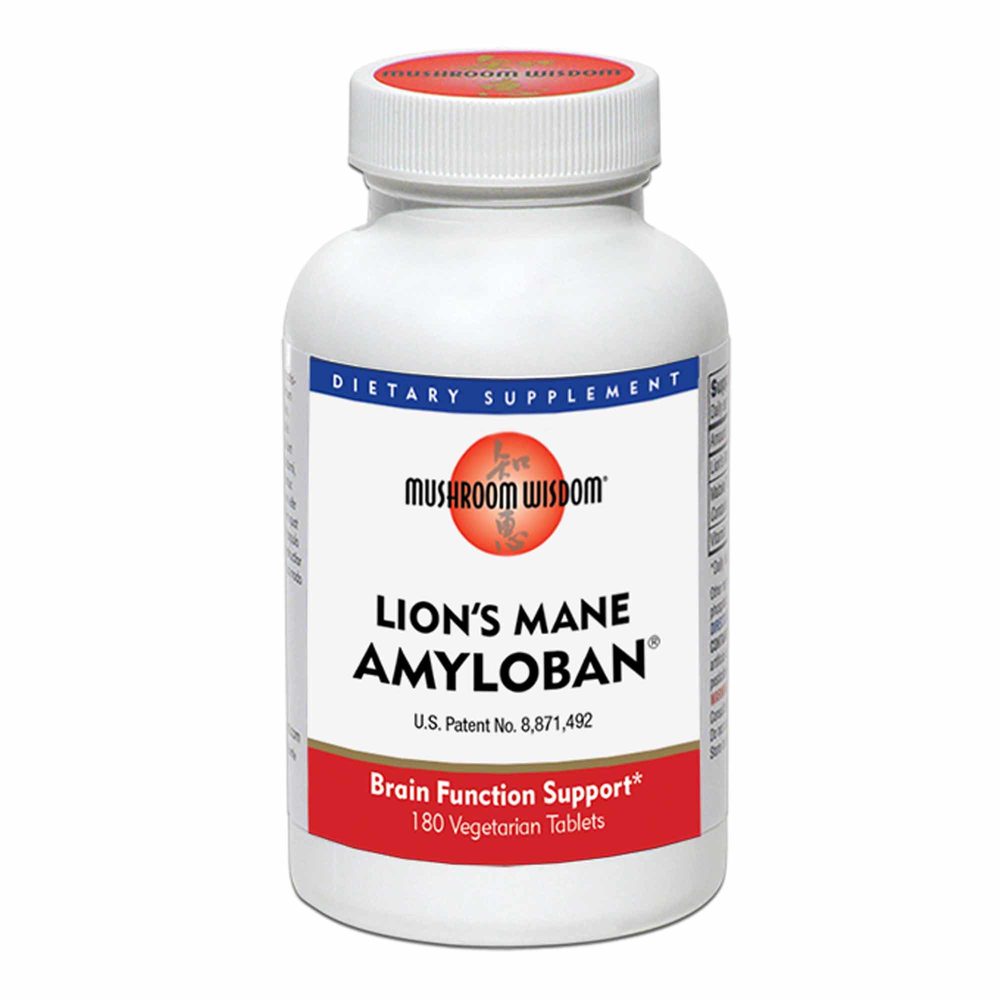 SKU: MAI-AML180
Amyloban® is made from a unique and innovative extract concentrating active compounds from the Lions Mane mushroom. This extract, called Amycenone® contains amyloban and hericenones and has been shown by research to support healthy brain function while maintaining healthy cognition and sleep quality.*
As a dietary supplement, take 2 tablets 3 times a day or as directed by your practitioner.
Serving Size: 2 Tablets
Amount Per Serving
Lions Mane ... 650mg
(Hericium erinaceus)
Fruiting Body Extract, Amycenone®, Standardized to contain 6% amyloban including hericenones
Other Ingredients: Microcrystalline Cellulose, Dicalcium Phosphate, Calcium Stearate, Silicon Dioxide, Croscarmellose Sodium, Hydroxypropyl Methylcellulose, Glycerine
Suitable for vegetarians

Contains No: gluten, wheat, soy, corn, dairy, artificial colors, flavors or preservatives
Warning: Keep out of reach of children. Consult a physician before using if pregnant or nursing. Do not use if seal is broken or missing. Store in a cool dry place.