Andrographis 200mg
Progena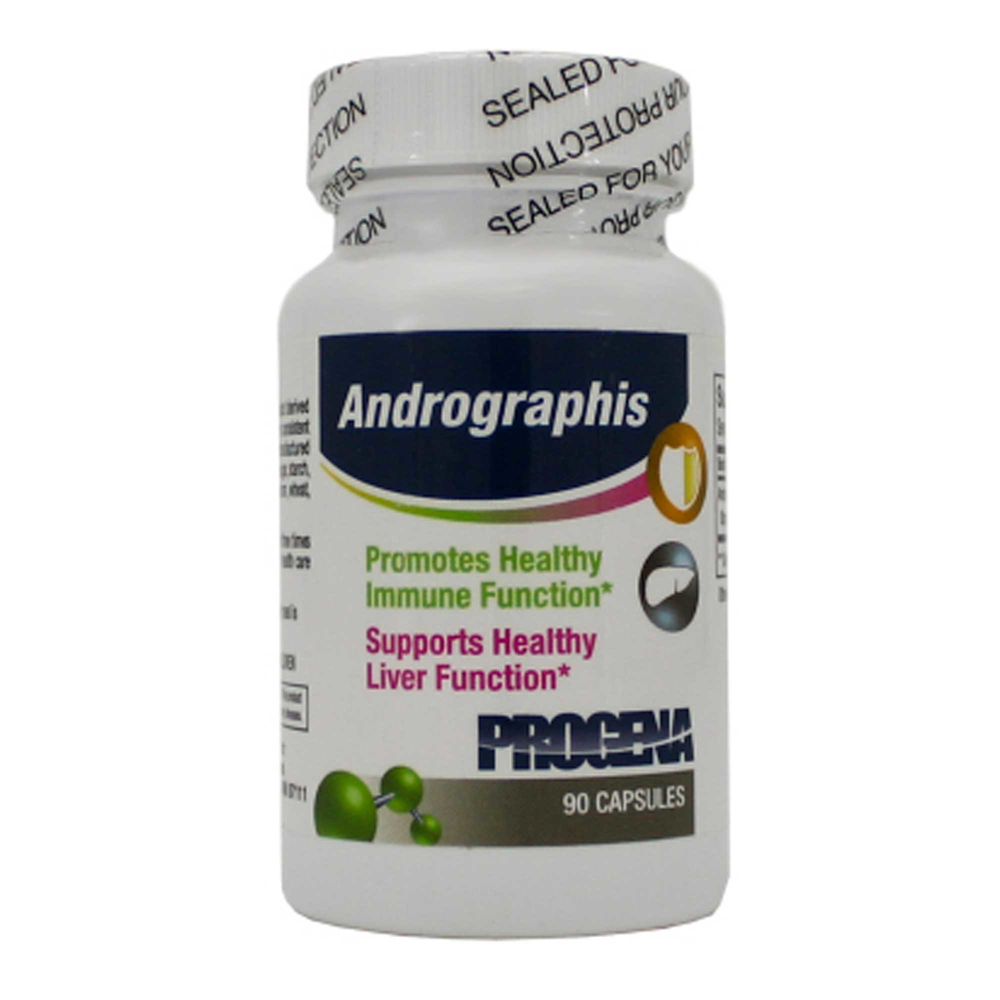 SKU: PRO789-40078901302
Promotes Healthy Immune Function*
Supports Healthy Liver Function* Andrographis (Andrographis paniculata) has long been used in Indian, Chinese and Korean cultures. Due to several recent clinical studies it is now being used in the west as an herbal supplement. Andrographis promotes and supports healthy immune and liver function.*
The active ingredients are a family of compounds known as andrographolides. Safety studies and clinical trials evaluated by Progena have not reported any toxic effects.
One capsule three times daily with food or as directed by your health care professional.
Serving Size: One (1) capsule
Amount Per Serving
Andrographis paniculata extract ... 200mg
Standardized to contain 10% andrographolides (20 mg)
Other Ingredients: Gelatin, Rice Flour and Silica.
Contains no sugar, starch, salt, artificial colors or flavors, and no corn, wheat, yeast, soy, milk or gluten.
Specifically formulated nutritional product derived from ingredients quality controlled for consistent potency and safety. This product was manufactured in an NSF GMP Certified facility.