Antioxidant Resilience
Progressive Labs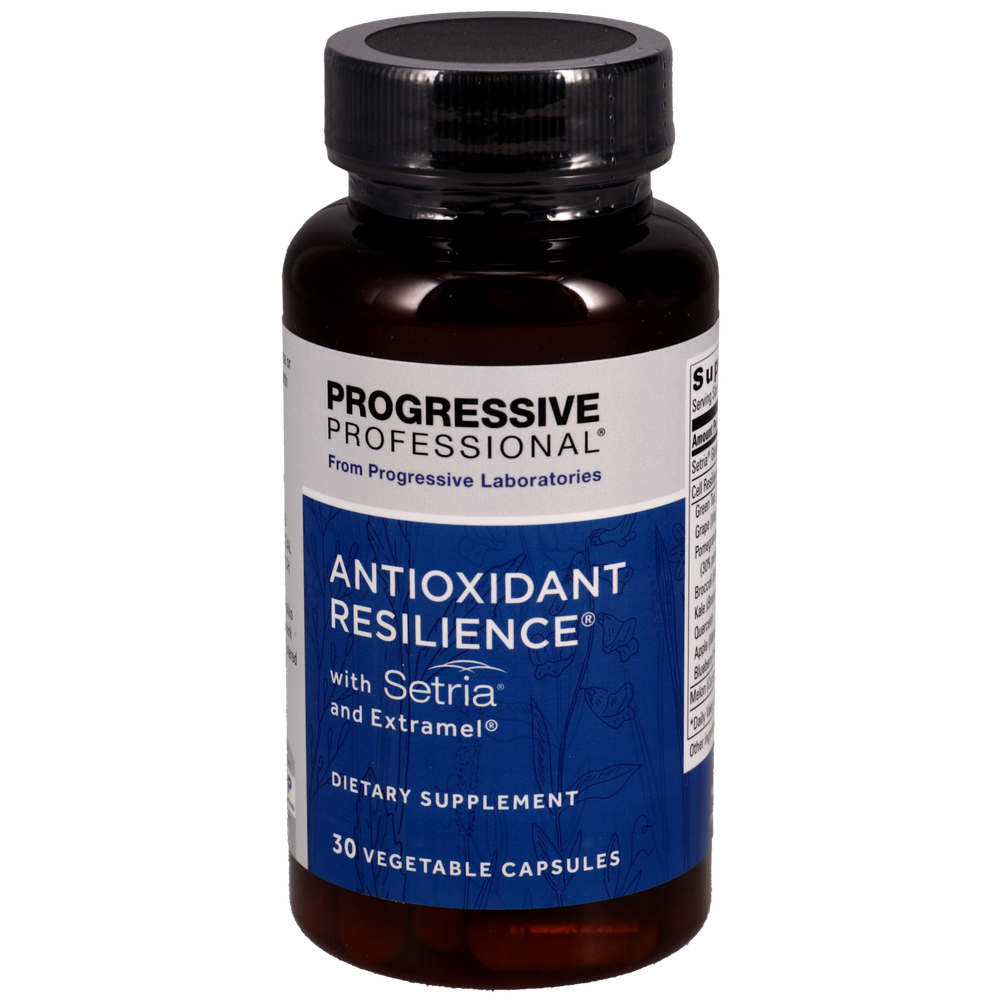 SKU: PGV-3701
Antioxidant Resilience™ utilizes a combination of clinically studied ingredients including Setria® Glutathione, Extramel® superoxide dismutase (SOD), and the proprietary Cell Resilience Blend™ which is a blend of high ORAC superfoods and botanicals.‡
Take one vegetable capsule once or twice daily with food, or as directed by a healthcare professional.
Serving Size: 1 Vegetable Capsule

Amount Per Serving
Setria® Glutathione ... 250mg
(reduced form)
Cell Resilience Blend™ ... 200mg
Green Tea (Camellia sinensis) leaf extract (98% polyphenols)
Grape (Vitis vinifera) seed extract (90% polyphenols)
Pomegranate (Punica granatum) fruit extract (30% punicalagins) (Pomella®)
Broccoli (Brassica oleracea) aerial parts powder
Kale (Brassica oleracea) leaf powder
Quercetin
Apple (Malus domestica) skin extract (5% phloridzin)
Blueberry (Vaccinium constablaei) fruit extract
Melon fruit extract ... 10mg
(Cucumis melo)(Extramel®)(14, 000 IU superoxide dismutase [SOD] per gram)
Other Ingredients: rice flour, hydroxypropyl methylcellulose.
Tamper Evident band around cap and seal on bottle. Do not use if either seal is broken or missing. Keep out of reach of children.
Setria® is a registered trademark of Kyowa Hakko Bio Co., LTD
Pomella® is a registered trademark of Verdure Sciences, Inc.
Extramel® is a registered trademark of BIONOV.
‡Statements about products on this website have not been evaluated by the Food and Drug Administration. These products are not intended to diagnose, treat, cure or prevent any disease.