Stress Maintenance
Metabolic Maintenance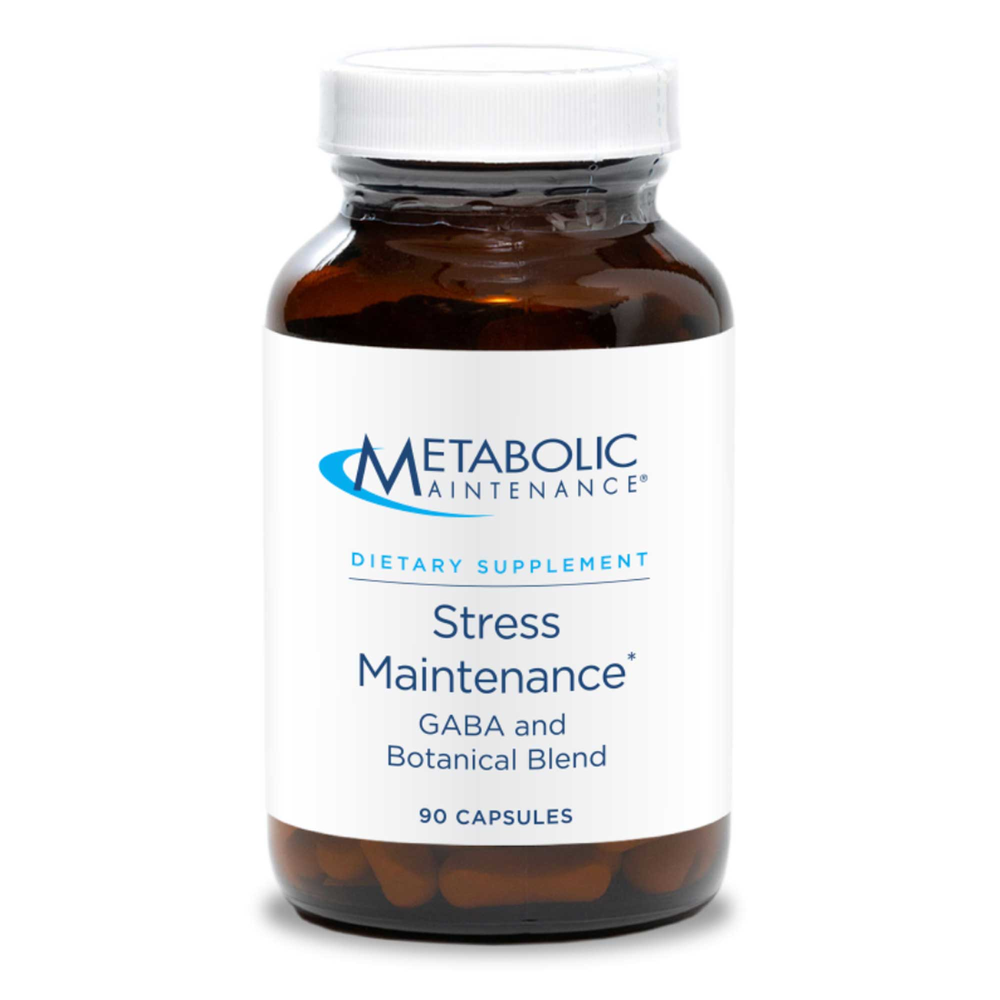 SKU: ME3-00602
Our most powerful GABA support product, Anxiety Control® combines the potent botanicals Primula veris and Passiflora incarnata with a synergistic mineral and amino acid blend. Research indicates that Primula veris dose-dependently activates the GABA receptor. GABA is used by the body to mitigate the effects of excitatory neurochemicals. This product can be used during the day to support a calm relaxed sense of wellbeing. In the evening, ingredients like magnesium and glycine help quiet the mind, relax muscles, and improve sleep quality. *
Lessens the effects of stress during the day*
Enhances sleep quality at night*
Calms and relaxes the mind*

Suggested Use: Two (2) capsules daily as directed by a healthcare professional.
Serving Size: 2 Capsules
Amount Per Serving
Vitamin B-6 ... 10mg
(as Pyridoxine HCl)
Magnesium ... 100mg
(as Magnesium Bisglycinate)
GABA ... 400mg*
(Gamma Aminobutyric Acid)
Glycine ... 100mg*
L-Glutamine ... 140mg*
Passion Flower Aerial Parts Powder ... 150mg
(Passiflora incarnata)
Lemon Balm Aerial Parts Extract 6:1 ... 150mg
(Melissa officinalis)
Other Ingredients: Vegetarian cellulose capsule.
Caution: Pregnant or lactating women, consult your healthcare professional before taking this product.
Keep tightly closed in a cool, dry place out of the reach of children.