Anxiety Drops
Professional Formulas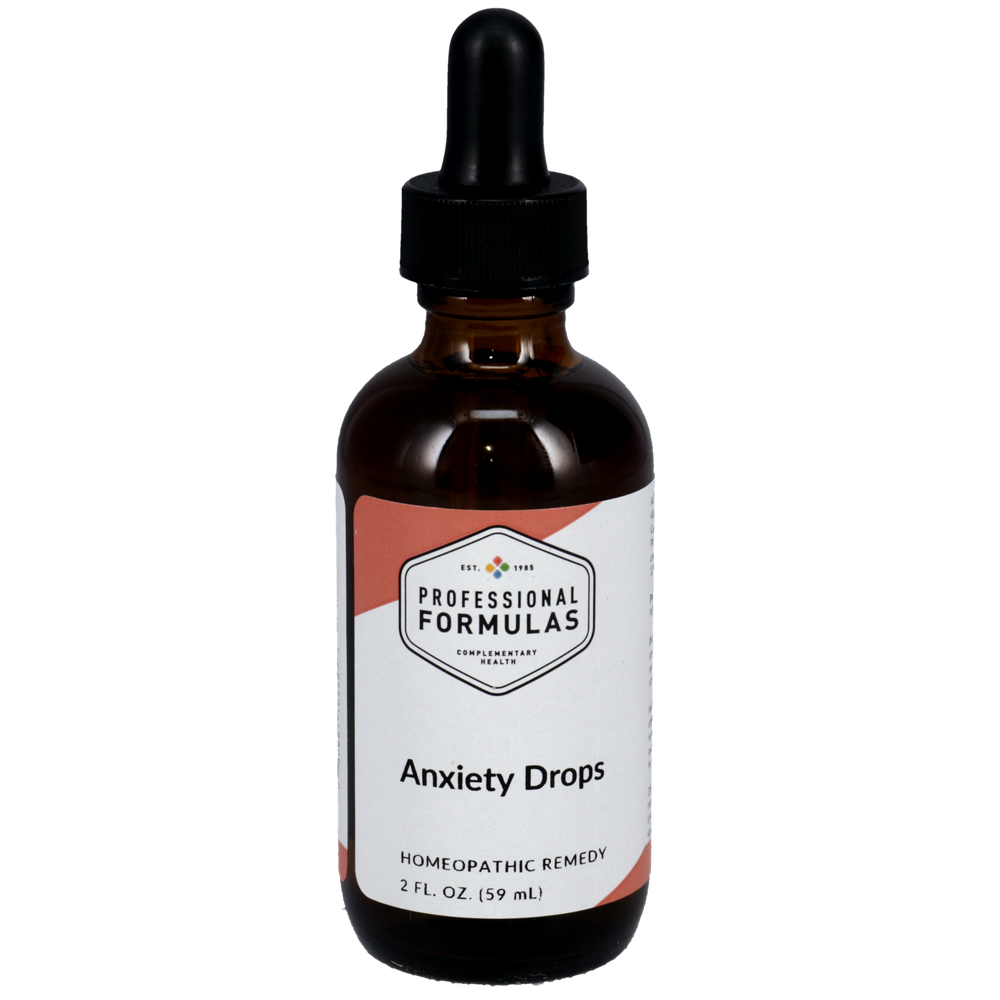 SKU: PRO511-C98
For the temporary relief of anxiousness, restlessness, racing thoughts, excessive worry, poor concentration, or stress.
Suggested Use:
Place drops under tongue 30 minutes before/after meals. Adults and children 12 years and over: Take 10 drops up to 3 times per day for up to 6 weeks. For immediate onset of symptoms, take 10 to 15 drops every 15 minutes up to 3 hours. For less severe symptoms, take 10-15 drops hourly up to 8 hours. Consult a physician for use in children under 12 years of age.
Active Ingredients: Equal parts of Borax 4X, Natrum muriaticum 4X, Astragalus 6X, Causticum 6X, Elettaria cardamomum 6X, Plumbum metallicum 12X, Sepia 12X, Ignatia amara 12X, 30X, Gelsemium sempervirens 12X, 30X, 60X, Lilium tigrinum 30X.
Inactive Ingredients: 20% ethanol, purified water.
Warning:
Keep out of the reach of children. In case of overdose, get medical help or contact a poison control center right away. If pregnant or breastfeeding, ask a healthcare professional before use.