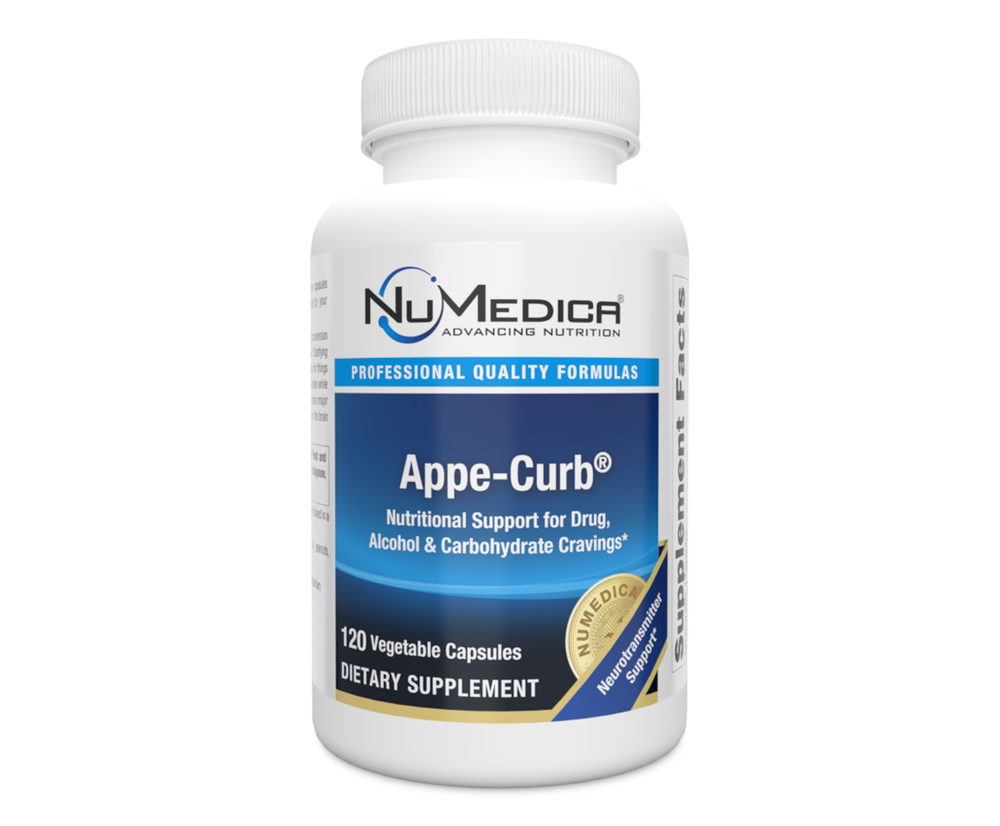 SKU: NMA-NM53
Appe-Curb®
Appe-Curb® contains neurotransmitter precursors and conversion nutrients that help satisfy the 'reward cascade' of the brain.* Satisfying the 'reward cascade' of the brain may help with cravings for things that may be appealing such as drugs, alcohol and carbohydrates while improving mood and increasing energy.* By helping to restore major brain neurotransmitters, Appe-Curb® may support balance in the brain and a feeling of well-being.*
Supplement Facts
Serving Size: 4 Capsules
Amount Per Serving
Vitamin C (as ascorbic acid)
500 mg
Vitamin B6 (as pyridoxine hydrochloride)
37.5 mg
Chromium (as picolinate)
60 mcg
dl-Phenylalanine
1,000mg
L-Tyrosine
750 mg
L-Glutamine
375 mg
5-Hydroxytryptophan (Griffonia simplicifolia) (seed) (5-HTP)
75 mg
Other Ingredients
Hydroxypropyl methylcellulose (vegetable capsule), silicon dioxide, magnesium stearate.

Does Not Contain: Milk, eggs, fish, shellfish, tree nuts, peanuts, wheat, soy.Suggested Use
Take four capsules before breakfast and four capsules before lunch or at mid-afternoon (2-3 pm) or as directed by your healthcare practitioner. Do not take after 3 pm.
*These statements have not been evaluated by the Food & Drug Administration. These products are not intended to diagnose, treat, cure or prevent any disease.