AppTrim
Physician Therapeutics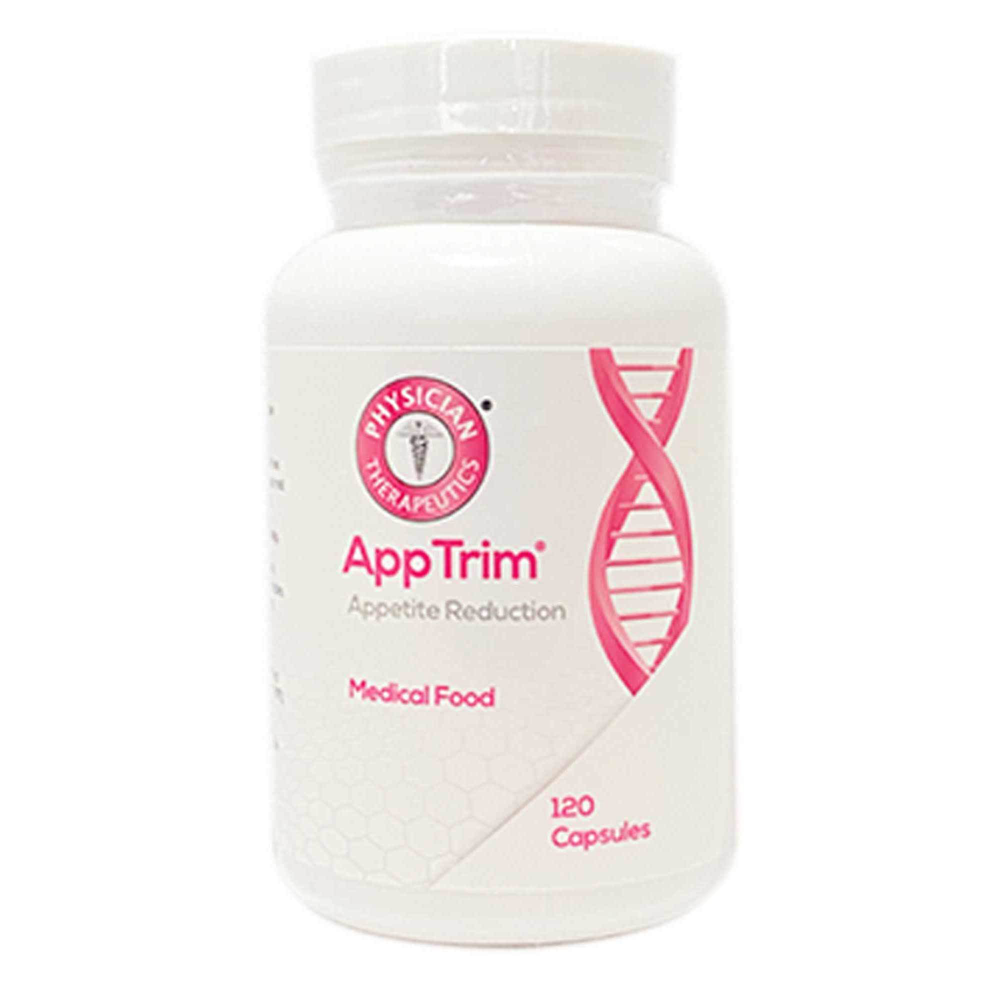 SKU: T00912
AppTrim® for the dietary management of obesity. AppTrim is a specially formulated Medical Food, consisting of a proprietary formula of amino acids and polyphenol ingredients in specific proportions, for the nutritional management of the altered metabolic processes associated with obesity, morbid obesity, and metabolic syndrome.
It is recommended that two (2) capsules of AppTrim be taken twice daily; two (2) capsules mid-morning and two (2) capsules mid-afternoon. Your doctor will determine the most appropriate dose for your condition.
Serving Size: 2 capsules
Amount Per Serving
Proprietary Amino Acid Formulation
L-Tyrosine, L-Glutamic Acid, Hydrolyzed Whey
Protein Isolate, L-Histidine HCl, L-Serine
Choline Bitartrate
Caffeine (40 mg per capsule)
Cocoa Extract (fruit)(6% theobromine)
Grape Seed Extract (85% polyphenols)
Griffonia Extract (seed)(95% 5-HTP)
Other ingredients: Tricalcium Phosphate, gelatin, vegetable magnesium stearate, silicon dioxide.
Patient must be under the ongoing supervision of a physician when taking AppTrim.
It looks like there are no similar
products available