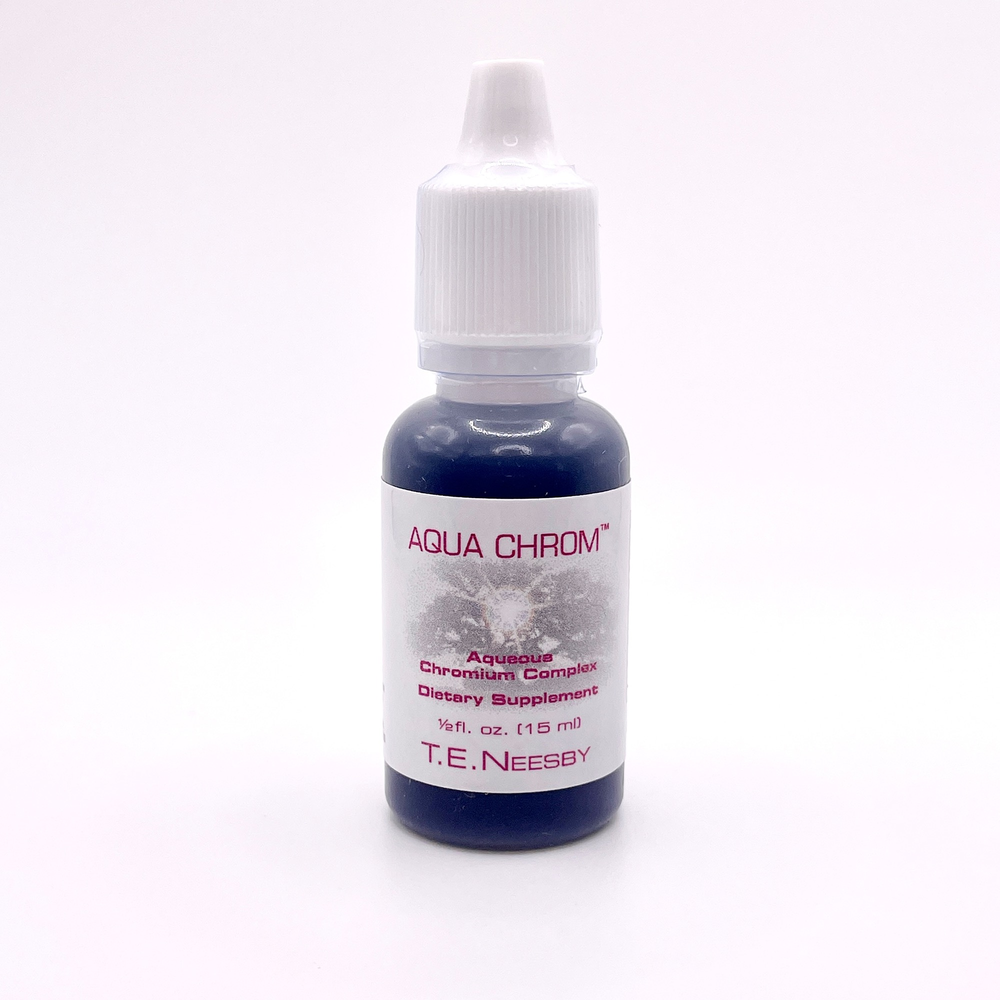 SKU: NEE-00515MLAC
Help maintain a healthy and happy heart with Aqua Chrom™ - 0.5 fl. oz (15 ml) from T. E. Neesby. This helps in supporting certain facets of heart health, and is vital for an active lifestyle.*
This dietary supplement from T. E. Neesby contains chromium - a required nutrient by the body which helps in the movement of glucose from the blood stream into cells for energy production. Studies also show that chromium helps support healthy blood sugar levels. Chromium potentially slows down the loss of calcium.*
Niacin, or Vitamin B3, present in this supplement is important for general well being. It is known to help in support heart health.*
Methionine helps in the processing and metabolising of fats. It may also help the liver process fat. Glutathione, which is rich in antioxidants, may aid detoxification, healthy skin and immune function.


Suggested Use:
Take 1-2 drops daily.

Amount Per Serving

Chromium ... 300 mcg

Other Ingredients: Deionized water, chromium (trivalent), niacin, glycine, glutathione, methionine.