Aquamella (Paraben-Free) Skin Cream
Mushroom Wisdom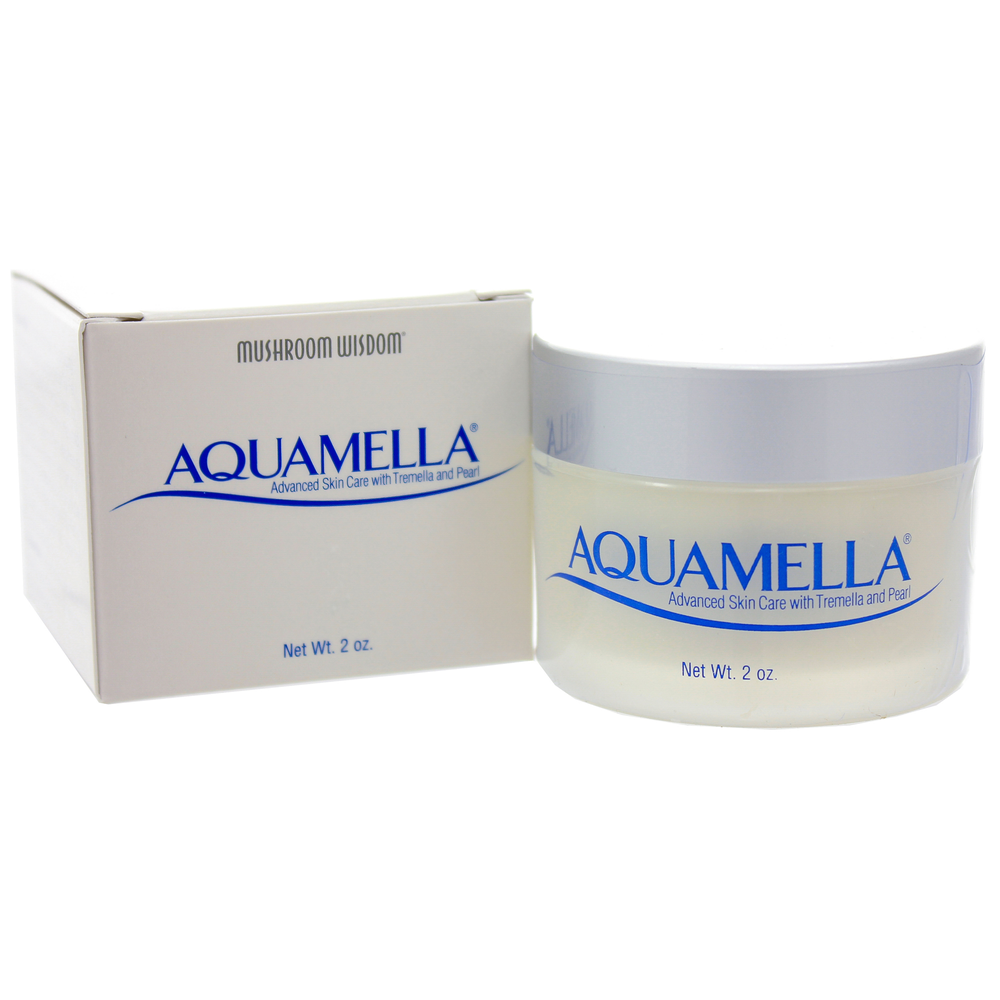 SKU: MAI-AQM02
Aquamella Cream is the breakthrough result of our innovative East meets West approach to skin care. It contains Asian traditional ingredients for skin such as Tremella and Pearl, and modern anti-oxidant ingredients such as Coenzyme Q10, and Alpha Lipoic Acid.
Tremella is considered the Mushroom of Beauty in Chinese culture. It was made popular by the Chinese Imperial Concubine Yang Guifei. Legend has it that she was one of the most beautiful women in Chinese history, and the secrets for her beauty included Tremella and Pearl.
Modern science has shown that a component of Tremella has greater ability to retain moisture than Sodium Hyaluronate. Additionally, Coenzyme Q10 and Alpha Lipoic Acid are potent anti-oxidants. Add Aquamella to your skin care program to support healthy, hydrated skin. Taken with our Super Tremella tablets the benefits are maximized.
Apply to face and neck. Use daily. For external use only. Avoid contact with eyes.
Tremella mushroom (Tremella fuciformis) extract, Pearl Powder, Coenzyme Q10, Alpha Lipoic Acid, Palmitoyl Tripeptide-3, Palmitoyl Tetrapeptide-7, Sesame Seed Oil, Mango Seed Extract, Shea Butter, Cocoa Butter, Jojoba Seed Oil, Perilla Seed Oil, Lycoris Root Extract, Algae Extract, Retinyl Palmitate (Vitamin A), Tocopheryl Acetate (Vitamin E)
Other Ingredients:
Water, Glycerol, Caprylic/Capric Triglycerides, Cetearyl Olivate, Sorbitan Stearate, Glyceryl Stearate, Stearic Acid, Lysolecithin, Palmitoyl Oligopeptide, Polysorbate-20, Carbomer, Butylene Glycol, Urea, Disodium EDTA, Ascorbyl Palmitate (Vitamin C), Glucosamine HCI, Yeast Extract, Caprylyl Glycol, Phenoxyethanol, Hexylene Glycol, Xanthan Gum and Fragrance
DOES NOT CONTAIN: Paraben, TEA (Triethanolamine) or PEGs (Polyethylene Glycols).
*These statements have not been evaluated by the Food and Drug Administration. This product is not intended to diagnose, treat, cure or prevent any disease.
It looks like there are no similar
products available