Arctic-D Cod Liver Oil™
Nordic Naturals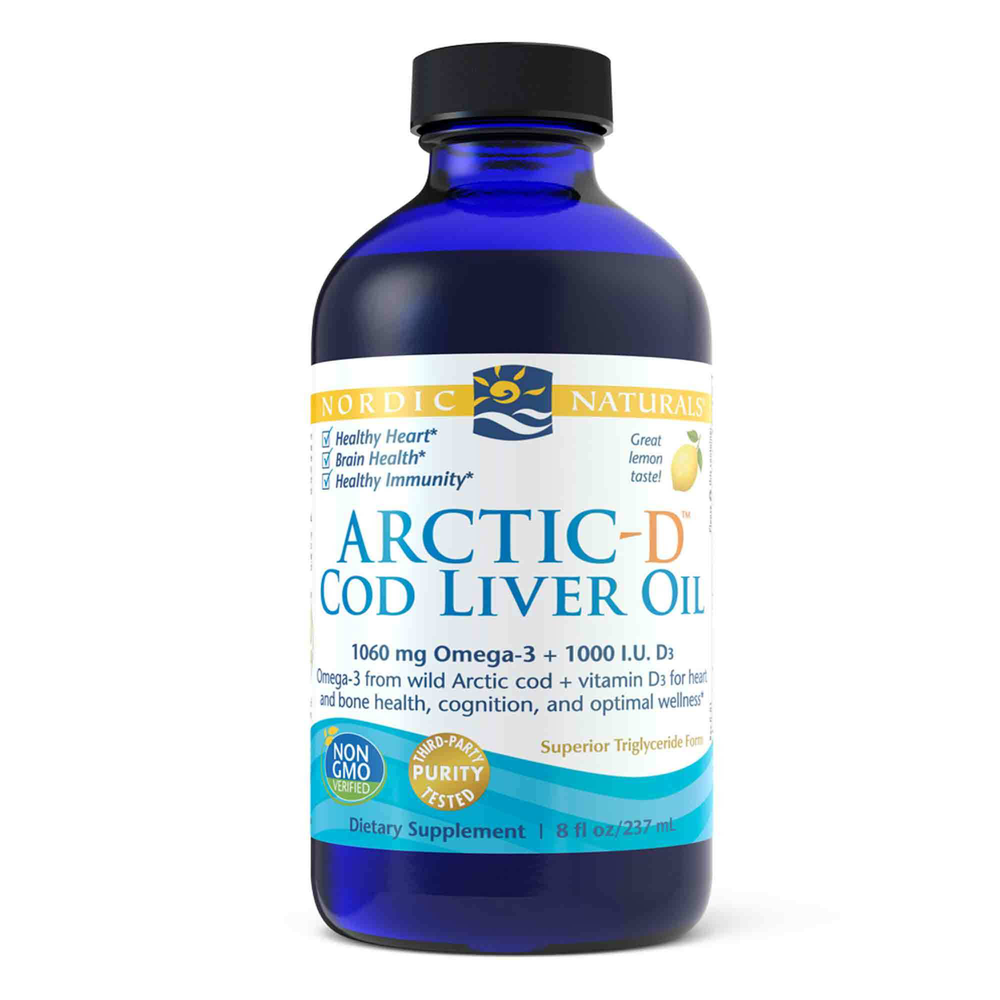 SKU: NORD-58783
Our classic Arctic Cod Liver Oil™ has always been derived from 100% wild arctic cod - no other fish oils or synthetic additives are ever used. Unlike fermented oils, out cod liver oils are manufactured to eliminate free fatty acids and prevent rancidity. With added vitamin D3, this formula offers combined support for the heart, brain, mood, and bones, and promotes optimal nervous and immune system function.*
Take one teaspoon daily, with food, or as directed by your healthcare professional or pharmacist. For best results, please refrigerate and use within three months after opening.

Serving Size: 1 Teaspoon (5ml)

Amount Per Serving
Calories ... 45
Total Fat ... 5g
Saturated Fat ... 1g
Trans Fat ... 0g
Cholesterol ... 20mg
Vitamin A ... 40mcg RAE
Vitamin D3 ... 25mcg (1000IU)
(cholecalciferol)
Total Omega-3s ... 1060mg
EPA ... 340mg
(Eicosapentaenoic Acid)
DHA ... 510mg
(Docosahexaenoic Acid)
Other Omega-3s ... 210mg

Ingredients: purified arctic cod liver oil, natural lemon flavor, d-alpha tocopherol (antioxidant), rosemary extract (a natural preservative), vitamin D3 (olive oil, cholecalciferol).

No gluten, milk derivatives, or artificial colors or flavors
Warning: Consult with your physician before using this product if you are allergic to iodine, or use blood thinners.